Click here to get this post in PDF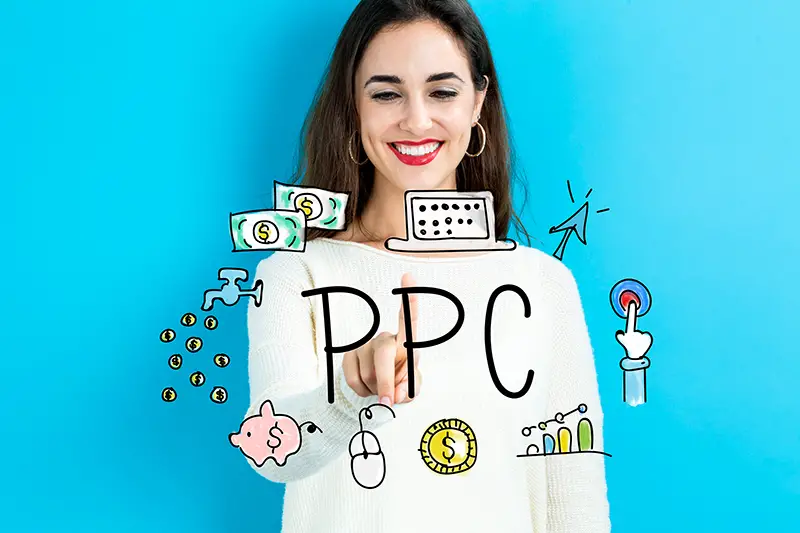 Presentation is everything, especially in business. Since the web is where customers first see your company, it's crucial that it presents a positive image. 
Hence, hiring a PPC management agency that provides a service that helps businesses to create and manage their Pay-Per-Click (PPC) advertising campaigns is of the utmost importance. 
As we all know, the retail sector of the fashion industry is highly competitive, which is why there are fashion marketing solutions designed to help store owners succeed in what can be a challenging industry. 
In the fashion industry, small business owners face an additional challenge when trying to market primarily visual products with text ads. However, most struggle to stand out from the crowd when pitted against larger, more well-established businesses. But, the chances of success are considerably accentuated with an agency onboard. 
Here are some proven PPC strategies for fashion companies to boost ROI and maintain a competitive edge:
1. Display Images Through Showcase Shopping
Similar to Facebook's Carousel advertisements, Google Ads now has Showcase Shopping ads that showcase many products in a single ad with supplementary images.
The fashion industry generates a great deal of visual content, both for displaying products and showcasing the brand's culture. However, using these has proven challenging in the past when investigating digital advertising since search has traditionally been text-only and social ads, in their infancy, were limited in images. Advertising platforms now provide a plethora of graphic ad options for fashion companies to choose from.
Advertisements like Showcase Shopping and others that use visuals can be useful for clothing stores that attract "window shoppers" who are just browsing various sites.
2. Make Use Of Remarketing Campaigns
An amazing aspect of Google Ads is remarketing, a form of ad targeting that is extremely specific. It guarantees that users who visited your site but didn't buy anything will see your ad again and be reminded of the things they were interested in.
With remarketing, you can rest assured that your advertising pennies will be well spent. What matters is that this is high-quality traffic that does not have to be reintroduced to your brand.
They need to choose or make a purchase, and remarketing will see to it that they are assisted in making the best possible choice.
3. Utilise Online Markets Readily Accessible Via Search Engines
Extensive fashion PPC campaigns can be implemented on both Google Shopping and Bing Shopping. Search engine optimization (SEO) based organic results are now a possibility on Google Shopping.
Retailers, manufacturers, and direct-to-consumer (D2C) businesses selling apparel and accessories can use these marketplaces' paid advertising options to boost their visibility in online search results. Users can use similar filters and sorting options to those found in other online "marketplaces," including price, brand, size, colour, and more.
Online fashion advertisers can benefit from PPC's effectiveness by launching Shopping ads, as reported by 74% of firms.
Importing product data into a free Merchant Centre account is required for brands and online apparel businesses to have their products shown in Google Shopping, whereas using a Microsoft Merchant Centre (MMC) account is required for Bing advertising.
Google's version of shopping advertisements is called Product Listing Ads (PLAs), and they use information about products rather than keywords to determine ad rank.
Additionally, Google offers supplementary choices for fashion PPC advertising by allowing firms to have their items appear across "surfaces throughout Google," which includes the picture search results page, the main Shopping tab, Google Lens, and ordinary search results as "carousels."
4. Utilise Facebook eCommerce Paid Ads
Facebook is also a great platform for fashion advertising because it allows for click-through PPC ads across its network. Advertising apparel and accessories on Facebook, which has more than 2.7 billion users, is crucial.
But are Facebook ads that cost money effective? Absolutely. Facebook has the highest retail return on ad spend (ROAS) of any social media site, making it an ideal complement to pay-per-click (PPC) campaigns in the fashion industry.
Advertising on Facebook has many advantages, including its quick turnaround time, ability to target a very specific demographic, and product-oriented ad layouts. The alternatives for monetising content on Facebook (and Instagram) are rapidly growing, giving fashion marketers and apparel retail firms a platform to promote and sell a wide variety of footwear, accessories, jewellery, and so on.
5. The Use Of Ad Extensions Is Important
When using Google Ads, the use of ad extensions can make or break your campaign. Structured snippets, message extensions (mobile only), callout extensions, price extensions, and more are just some of the available options. Check out Google's Extension Guide if you want to learn more about the many add-ons that may be used with Google Ads.
It is also worth noting that not all of your ads will display with an extension. During the bidding process, Google will evaluate your Google Ads Quality Score to determine what and when your ads will be displayed. It's always nice to have choices. Therefore, it's not a bad idea to implement them.
Customers who are on the fence about trying your brand may be convinced to do so if you use an ad extension. Price and promotion extensions are especially useful for fashion firms since consumers value cost savings when making purchases.
6. Use Bing To Mirror The Campaign's Most Successful Aspects
If you apply what you've learned from using Google Shopping to BING, where its market share of UK searches is around 10%, you may see a healthy increase in revenue.
Almost 40% of BING's audience is between the ages of 35 and 54. Thus fashion businesses with demographic niches that overlap with BING's can see excellent results.
The average cost per click for many shops is around a third lower on BING than on Google, and the level of competition is significantly lower on BING. It makes a lot of sense for some fashion firms due to its greater engagement rate and higher conversions per pound spent.
Final Thoughts!
With AdWords, any business can get its name and products out there, so it's important to make a good first impression. Since there is so much rivalry in the fashion business, using a strategic approach might help your advertisements stand out from the rest.
You may also like: 5 Things You Need to Know Before Getting Started with PPC
Image source: