Click here to get this post in PDF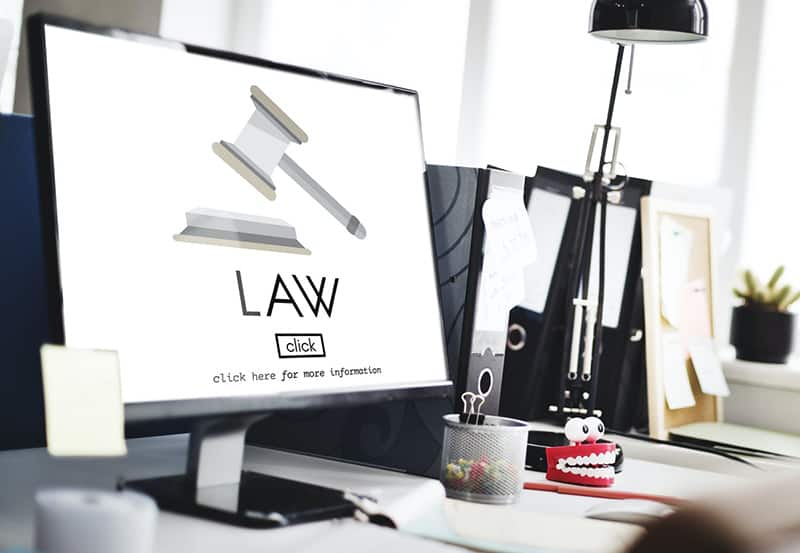 Digital Marketing 
Every business, including criminal defense law firms, must adhere to the current and ever-changing digital technologies for marketing options so the company can revolve and move forward. All Criminal Defense Law Firms yearn to draw in new clients consistently. Gaining new clients mean that the law firm must initiate a sound marketing plan. 
A Criminal Defense Law Firm must market their products and services or close their doors. Sound marketing strategies is what drives the firm towards increased profits. However, a criminal defense law firm presents a more unique and complicated marketing plan than other companies and even other law firms because there are many particulars regarding a defense law firm. 
In the age of digital technology, paper and pencil are obsolete. While brochures and colorful flyers may bring in a few new clients, these marketing tools' cost may not be worth the effort. Ads placed through the internet, in the newspaper, and magazines are skipped over for the most part. Researchers of advertisements say that 70 percent or more people skip ads and read over them, thus becoming an expensive and miserable way to gain new clients. 
The Marketing tool that brings in the most revenue is a website designed and constructed so that the information posted draws readers in to find out more about that criminal defense law firm. A well-designed website is worth the money it takes for design companies to set the site up, update the website, and maintain it.  Setting up and maintaining a website is a full-time job that releases attorneys from doing so, they can run their firm. 
Ideally, a website must present at highly attractive and easy to read through. The thing that draws quality websites is prime keywords. No company requires such an extensive list of keywords then a criminal defense law firm. These top keywords are what lead searchers to the website. Searching for the right criminal defense law firm is usually done in haste and is an urgent need. The searcher must locate what they are looking for because time is of the essence for them, a friend, or a relative.
Top keywords are what people enter into search engines to find specific website. SEO for criminal defense law firms is vital. People who are facing criminal charges will use specific keywords that apply to the criminal charges against them. This is a difficult task for a Criminal Defense Attorney because their client base is so wide and varied. There are so many different kinds of criminal charges that this particular law firm needs to use keywords that explain A few of the top keywords for a Criminal Defense Attorney are as follows.
DUI
DUI Attorney
DUI Lawyer
Criminal Lawyers
Defense Lawyer
Criminal Defense Lawyer
Criminal Defense Attorney
Simple Assault
Assault Charges
Terroristic Threats
Expungement
The titles embedded in your website needs titles using as many keywords as possible. It is the keywords that bring people to your site. Now there that website needs to be designed so that it continues to pull people into it for more information. 
Your website should show an element of severe online presence; however, this approach is sometimes not the best way to draw in clients. A possible new client sees within your site and must match what they see when they sit down for a first in-person meeting. All web information must be present, visible, and easy to read on the landing page. Make sure your sit clearly says,
What you represent
Have verifiable reviews and successful wins
Introduce yourself and your expertise of criminal defense attorney
There must be a direct contact number visible. 
As you scroll through similar Criminal Defense Attorney Websites, notice the websites of your competitors. Do you see their website to be very helpful to searchers? If so, then make your site even more useful. Research higher-ranking law firms in Google and find out what phrases they use to draw in clients and make your expressions better. 
As a Criminal Defense Law Firm, you want to generate new clients. You may find that the best results are through performance marketing, where you remain in charge of your website through a third party web designer. 
Marketing Tips
Aside from an award-winning website, there are few other tips to market your criminal defense law firm. There are many different kinds of lawyers. For example, an estate attorney would not handle criminal defense cases. Speak with other attorneys and request referrals if someone comes to them with a criminal defense case.
Build an excellent reputation as a criminal defense lawyer. Building a company does not happen overnight. However, over time this is a unique way to build the firm consistently. 
Spending time at the courthouse can put you into contact with those who need your services. 
Spend some initial money on business cards, packages of matches, pens, coasters, flyers, and more. Leave these in places that your potential clients may frequent, such as bars, grills, restaurants, diners, and more.
Utilize social platforms like Facebook, YouTube, Instagram, and formulate a video about your law firm. 
---
5 Marketing Strategies for Defense Attorneys
---
A Criminal Defense Law Firm can use one or all of the marketing tips they can come up with to increase their client base. Research what works and what does not work for the majority of Criminal Defense Law Firms. Never waste money on old marketing methods of long ago because the age of digital technology changed the way in which companies make their presence known. Make sure you use prime keywords to find your firms site.
Image source: Rawpixel.com