Click here to get this post in PDF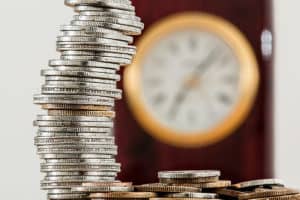 As a business professional, you're likely interested in taking advantage of some top investment opportunities this year, for your business and yourself.
It's so important to be making your disposable income work for you to ensure you're snowballing your overall wealth, and there's no better way to do that than to make intelligent investment decisions.
If you're in search of an avenue to invest in this year and aren't having any luck finding one, then we have some tips and ideas to help you out.
Whether you're looking for a long-term investment with high returns, or a shorter-term one with lower rewards, or anything in between, we have a fantastic outline for you below. Take a look at our top investments for business professionals in 2019.
The Stocks, or Better Yet, the ETFs
As you may have witnessed, the stock market is on its way to returning all of the gains it lost in 2018. With growth rates climbing to and exceeding standard rates, especially for the FAANG stocks, it might be time to consider moving the stock market back to the top of your investment plan this year.
We suggest, however, opting for the ETFs in 2019 as a precaution to ensure stock market gains and falls aren't too damaging to your finances. Consider the recovering iShares Core S&P 500 ETF and the rapidly growing ProShares VIX Short-Term Futures ETF, and you'll be set for stable growth, or at the worst, mostly controlled falls.
Real Estate
You'll have likely heard about the housing market making leaps and bounds over the past year, especially in larger cities like San Francisco. As you'd expect, this is excellent news for anyone looking to purchase an investment property this year.
As the market continues to grow at a national rate of 5.16 percent, there's great incentive to get into the real estate market and invest. In doing this, you'll have money set aside in assets for your business or your retirement, and if there are any issues in the future or if you need additional funding, your investment property is available to be liquidated or mortgaged against.
Investing in Yourself
As a business professional, there's a good chance that you're always looking to add to your skill set and improve upon the skills you already have to strengthen your grasp and control of your career. Alternatively, you might be looking for ways to relax and de-stress more often.
Taking the time to relax is highly underestimated, and it might be the one thing you need to do to improve your chances of more success in the future. Remember, no one succeeds when they're drained, burnt out and unmotivated to continue working.
For some quick tips and a great guide on how to invest in yourself take a look at Extras. You'll find that the process is a whole lot easier than you might have thought.
Peer-to-Peer Lending
If you have the means, this is also a fantastic investment idea for business professionals this year.
Set aside a cash amount, or offer a portion of your savings as a loan to individuals who need some extra cash. You'll be earning interest on your loaned amount, and there are various platforms out there that take all of the hard work out of the loan for you.
Platforms like Lending Club and Prosper are your best bet here as they're the most established and trusted names in the P2P lending game. They also offer high returns for their lenders, up to a massive 8.74 per cent, which is unmatched by any long-term savings account – and many stocks for that matter.
You may also like: Stock Market Investing Tips & Guide for Beginners