Click here to get this post in PDF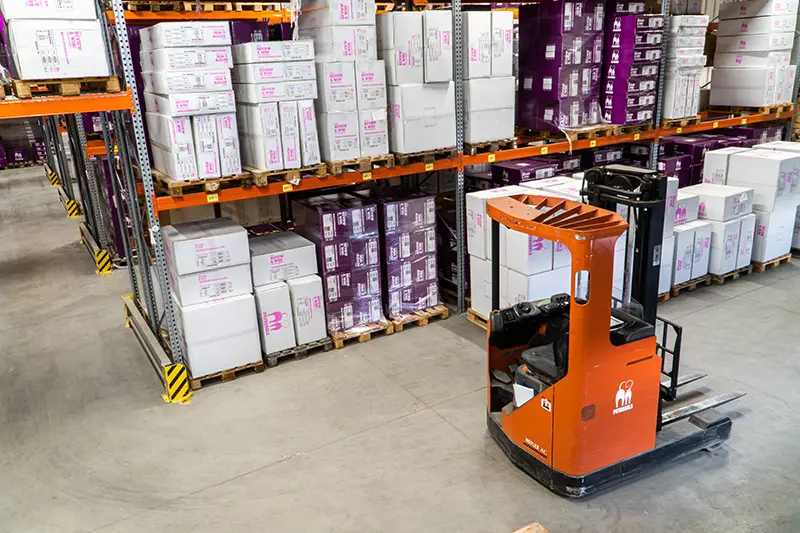 If you are an online retailer, you know that shipping orders to customers are a big part of your business. You also know that it can be a costly and time-consuming process. If you don't have the resources or expertise in-house to manage those logistics, it might be time to consider outsourcing them to a third party. A storage management company is ideal for managing your online retail business. Here are some reasons why:
Inventory Management
Inventory management is an important part of any retail business. However, it can be tough to keep track of, so hiring a storage management company is essential. The company will ensure that your inventory is safe and secure and track it so you don't overstock or understock items. This way, you have less risk of theft or damage to your inventory. A storage management company will also organize all your products in one place. All you need to do is find the right size for each customer without mixing them in boxes around the store.
According to the latest report by Expert Market Research, the warehouse management system market reached a value of around $ 2.6 billion across the globe in 2020. Furthermore, the market is expected to grow at a CAGR of 15.5% from 2022-2027. As a result, it is expected to reach $6.2 billion by 2026.
Improved Efficiency
As a start-up business owner, you have many things on your plate that can take up a lot of time. And in the case of an online retail business, one of these tasks is managing your inventory. However, instead of worrying about this all day, you can focus on other areas that are just as important, like customer service and logistics. Hiring a storage management company for your online retail business allows you to offload some work to focus on what matters most, making money.
The addition of AI technology by storage management companies has proved to increase supply chain efficiency.
Value-Added Services
You can also benefit from a storage management company's ability to offer value-added services such as:
Customer service: The company will be able to provide customer service for your organization, helping you deal with customers who have complaints or questions about their orders. They may also be able to provide information about shipment and return management. It means they can handle any issues that arise from those processes.
Shipping: Since many businesses cannot meet their customers' needs when it comes to shipping products, a storage management company can help with this aspect of business operations. It can also provide shipping services for you and your company's products. It will take some pressure off your staff, giving them more time and energy for other things like customer service or marketing.
The Global AI technology market was $93.5 billion in 2021 and is expected to grow at a CAGR of 38% from 2022-2030. Storage management will not be left alone to get the benefits of this. Many storage management solutions have already integrated AI technology to smoothen their services.
Save Time and Money
You can focus all your time and energy on the things that make you money.
By hiring a storage management company, you will be able to keep up with the growing demand for your products. As a result, you will save time and money by outsourcing these functions instead of trying to do everything yourself.
Improve Customer Experience
According to Zendesk, around 81% of customers would return and buy from your business if they have a positive customer support experience. On the other hand, you can lose 61% of customers after a single bad customer experience. In comparison, it could increase to 76% of customers switching to other businesses if they face two unpleasant customer experiences. These stats highlight the emphasis on customer experience in any business today.
As an online retail business, your number one priority is your customers buying from you. No matter how great the products and brands are, they won't come again if you don't provide them with an excellent experience. That's why you should ensure that your website is easy to navigate and that there are no snags in the ordering process.
A storage management company can help with this by providing 24/7 access to inventory and shipping information. The customers can check on their orders whenever they want, even when it isn't convenient for your staff members who work 9-5 hours during regular business days.
If a customer has a question about their order status, the storage management companies use advanced reporting software to solve their query. This software allows the employees at HQ to see which items need more inventory before sending them off to distribution centers around the country. With all this information at hand via one handy dashboard screen and multiple options available, you can minimize the chances of errors. Even after that, if something goes wrong due to human error on someone else's part, you'll be able to handle it carefully. It will improve customer satisfaction and cut costs related solely to handling returns or making exchanges.
Provide Expertise to Grow Your Online Retail Business
A storage management company can provide expertise in the industry that you may not have. For example, they might be able to help you grow your business by providing access to new markets and new customers and also managing your inventory. They also might help with freight costs by allowing deliveries direct from the manufacturer or warehouse directly to an individual location.
Deploy Advanced Shipping Options
One of the best benefits of hiring a storage management company is that they have the knowledge and experience to provide you with advanced shipping options. In addition, it can be beneficial for your business if you can offer a variety of shipping options that are the best fit for your customers, products, and your business.
Manage Freight Costs
The freight costs for your e-commerce business can be a large percentage of your total cost of goods sold, so it's important to ensure you're getting the best deal possible. A storage management company can help you manage freight costs in several ways. First, they have access to shipping software that can optimize your routes and reduce them by consolidating shipments and using less expensive carriers. It means more profit for you.
Conclusion
We hope this blog post has helped you understand how a storage management company can help your online retail business. If you're looking for an expert who can help with inventory management and shipping, give us a call today.
You may also like: Warehousing Solutions For The Online Retailer
Image source: Unsplash.com