Click here to get this post in PDF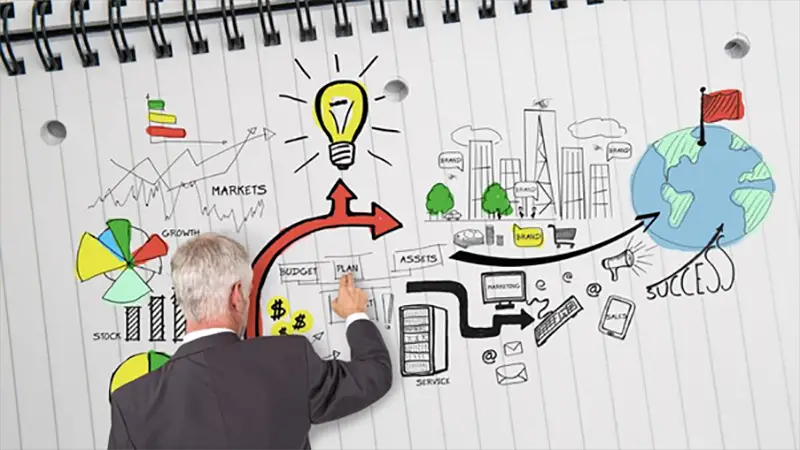 Growth is a never-ending process when it comes to running a small business. Even if your business is meeting or exceeding expectations, the time will eventually come when an owner will choose to exit the business. Planning your exit strategy before that time comes is essential.
Exit planning allows you to seamlessly shift to your next stage in life or another business. Keep reading further if you are looking for – exit strategy for small business. 
Exit strategy
Smart owners consider their exit strategy before starting a business. They know precisely how to shape their business to maximize for a higher valuation which can be different than maximizing for income. This can be a challenging process, so we have shared ten business exit strategies that can benefit you. 
1. Sell a business in the open market.  
 If you do not have a prospective buyer in mind or an employee or business partner interested in acquiring the business, finding a buyer in the open market is worth considering. According to ExitGuide, 63% of small business owners plan to sell their business to a 3rd party.  While that may be the goal, over 30% of owners state they see finding a buyer as the greatest challenge to exiting the business. 
2. Join hands with another company 
One of the best places to look for a prospective buyer is a larger competitor or business partner. Larger firms seeking to expand into a new geography or expand their offerings often look to acquire an existing business instead of investing in starting from scratch. Make a list of your top competitors in your local market as well as beyond.  
3. Transfer business ownership 
There are 5.5 million family owned businesses in the United States, and they make up approximately 17% of all small businesses. First, however, it is essential to know if a family member is interested and prepared to take over a business eventually. If so, having this person work in the business to gain first-hand experience is important to transfer knowledge and provide an understanding of what it means to run the business. 
4. Sell your stake to any partner or investor.
If you are not the sole owner of your venture, it is possible to sell your stake to a  partner or investor of your company. Depending on the type of business, your transitioning out may have a material impact on the business valuation, especially in a service-based business where the revenue is likely to decline when you depart. This presents a challenge for both sides; finding a way to maintain, or even grow, revenue after one owner departs is the best way to address some of the issues that arise and ensure the business can continue operating. 
5. Exit by liquidating assets 
 If you cannot find a buyer or have no plans to sell the business, liquidating the assets can generate cash proceeds to pay down liabilities. The remaining cash then goes to the owner(s). On the other hand, if there is a buyer interested in acquiring several assets, creating an asset purchase agreement will outline the commercial terms such as price and payment schedule as well as transferring warranties and support agreements.  
6. Announce bankruptcy
 If your business is financially insolvent, meaning you have no way to pay your liabilities such as taxes or other major expenses, your business may be facing bankruptcy. Bankruptcy laws and procedures can vary by state and circumstances, so it is important to engage an attorney that specializes in bankruptcy procedures to counsel you on what to do and the steps to take when engaging creditors. To learn more about bankruptcy, check state and federal resources. 
7. Sell your company to employees through ESOP.
Employee ownership is growing in popularity over the past several years. While many owners are familiar with an individual employee or sometimes a management team buying out the company, an Employee Stock Ownership Program is a construct that allows a pool of employees to acquire the business by purchasing stock in the business. This may mean a change in the business structure, so shares may be allocated. In addition, employee ownership provides a great incentive for employees to continue working in the business for an extended period of time to increase the value of their shares. 
Conclusion 
In the end, it is never too early or too late to develop your exit plan; you will be glad you did when the time comes to put that plan into action. For more information on exit options and strategies, check out our free guides.  
 Eric Grafstrom is the founder and CEO at ExitGuide. He has over 20 years of experience working in leadership roles for numerous companies and has experience with a range of exits including sale to a third party, management buyout, asset purchase agreements, and dissolution. 
You may also like: Your optimal business exit strategy for a work-free, stress-free future