Click here to get this post in PDF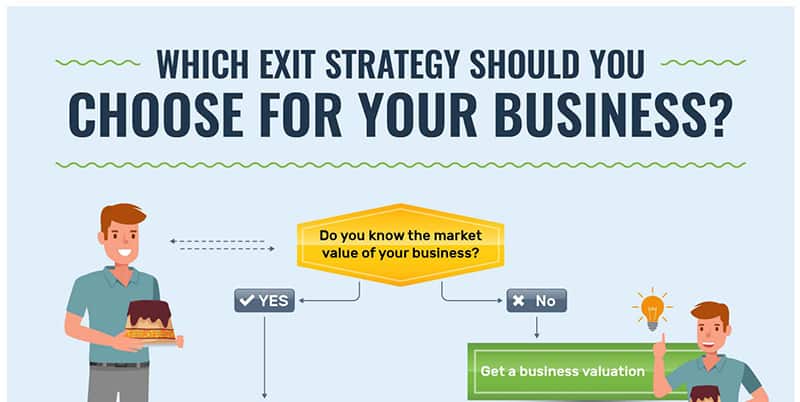 As a business owner, it's worth taking time out to consider your business exit strategy. Even if you think it might be years away. Exiting your business is not as simple as putting it up for sale. In fact, selling your company in the open market is only one of many choices. 
When they're ready to sell, business owners often focus more on their post-sale life. It's easy to imagine how stress-free life would be; chasing sunshine around the world, or helping family get on the property ladder. But they don't always consider how they will realise their dream. This means, in some cases, they don't leave enough time to achieve full market value. Whatever your goal, you need to plan ahead.
It may help to ask yourself some searching questions today. For example, would you want a clean break from your company or to stay involved in some capacity; maybe as chairman of the board, a consultant or mentor? Would you like a single lump sum or prefer to continue drawing a regular income? 
Planning a business exit strategy with time on your side
Many business owners care passionately about the company they've created and the product or services they deliver. They don't want to walk away suddenly leaving employees without security. Others would hate to see their company name vanish into history. 
Some owners also prefer a more measured departure plan that lets them gradually step away from daily pressures. With time on your side, you can maintain some degree of day-to-day involvement while you prepare the business for your departure and secure your legacy. 
You could achieve this by training up senior management to take your place. Alternatively, you could recruit a CEO to take on your responsibilities. Both these options allow you to sell the company in full or keep a controlling or minority share. 
What if I want a quick sale? 
Of course, there are some situations in which a quick exit may be best for you. There are still plenty of options to consider in this case. You could liquidate your company, sell to a competitor or complete a management buyout. All these options take between three and six months. You should be aware that you may have to accept a discounted price in exchange for a faster sale.    
Uscita, a team of business exit experts, have created a process chart to guide you through this sometimes-tricky thought process. The simple yes-or-no questions below will get you thinking along the right lines and help you find the ideal business exit strategy. Remember; whichever business exit strategy you choose, it's key to understand the current market value of your business. 

Infographic by Uscita
You may also like: Know Your Options: 5 Exit Strategies for Your Business