Click here to get this post in PDF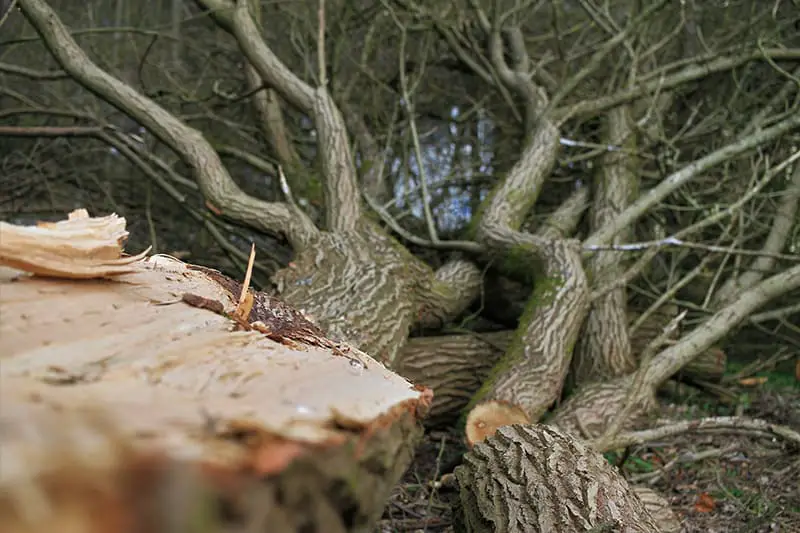 Starting a new business is not an easy thing to do. In addition to all the legal formalities, you need to ensure that you have everything in place. Or else it might get all awry at the last minute. 
Similarly, running a tree service business has its list of essentials that one must adhere to. Besides the initial capital to buy all the equipment, you will have to keep an eye on the legal settings to protect your company against liability.
Remember, "Running a business is not only about providing the best services. It's about having the aptitude to mitigate the challenges without hampering the customer relationship."
This is why not every business is positioned to succeed. Therefore, if you are wondering how to kickstart, here are the top 3 must-haves for running a successful tree service business. 
Company Setup Essentials
If you think yourself to be a part of this business for years, or grow it into a multi-franchise organization, building a framework now is vital. 
Before we move on with legal formalities, let's take a look at the tree care essentials that you can't miss out.
Company-owned vehicles
Tree Care safety gear
Tree service professional equipment
Office essentials
If you use forklift trucks or any kind of trucks that store equipment or for commercial use, then you need to work out how to ensure this is in constant good working order. Do you need to buy forklift extensions online for example? Then you must look towards the logistics, such as tools, how you will manage them and if you need extra vehicle fleets. And this runs alongside your business plan. Look at pre existing relationships with companies, and if you can make new ones. How can you network well? 
If your business plan is solely focused on getting new leads for your business, you may be wasting a great opportunity to improve the performance of your business. Word of mouth, presentations, and current clients can be a great resource for growth. Use social media to see if someone you know can introduce you to a new prospect. You can also ask your most loyal customers to tell you if they know someone who might be interested in your offer and offer them a bonus or discount code for it. Maybe you can offer them something that will make them come back to ask you to cut more trees! Especially if it is a commercial company. Of course, to take advantage of relationships with current clients, it is important to know that you are doing it right. To do this, remember: The best presentations are two-way: You are an intermediary who asks your client to answer for you. You offered them value and they might want to help you.
Legal Formalities 
You must have all the relevant documentation and certifications in order before your business becomes fully functional. There are a set of guidelines issued by every state when it comes to tree care and logging services in public properties. 
For instance, you need to be an arborist to take up tree removal or logging services in Washington. That's how https://www.panddtreeservice.com/tree-service-federal-way-wa/ provide professional arborists to do the job in Maple Valley. 
Checklist of Essential Legal Formalities
Certification and Licensing
Every state has its licensing guidelines for contractors. You must look up these guides or laws on your state's website. 
Legalities change in case of sole proprietorship and with others. It will help if you plan for succession before starting a business with someone else. 
It is vital to determine a tax structure for your company. Having a tax attorney or CPA will help you keep all the requirements in check. 
Like health insurance protects you for any emergencies, insurance for your tree care business will help you navigate any risk factor. Remember, tree care is one of the riskiest and potentially liable businesses. 
You can opt for different types of business insurance, such as commercial auto insurance, tree trimming insurance to protect your company and its employees. 
Branding and Marketing 
With more than 4 billion internet users worldwide, leaning only on traditional marketing measures will never be fruitful. Hence, companies (be it any vertical) must allow their end-users to find everything about them online. 
Tree expert Round Rock state that having a website for your business is a must-have. It is a way of letting your prospects know about your mission, vision, and quality of services. 
Becoming digitally abled is the key to engaging new customers! More than 95% of people use the internet to find local services. 
So, to successfully run a tree care business, your website must have the following elements.
Customer-friendly Navigation
Never complicate the UX/UI of your website. A clean online presence is key to convert potential users into regular customers. 
The more your website talks about your services and how you are different from your competition, the more are the chances of converting. Clearly, describe the location of your services to let search engines deliver your information only to users in your functional area. 
Other than that, having a blog page will help your customers with additional information related to your services. 
Online Reputation Management
With everyone talking about brands online, it's important that your reviews are top-notch. Keeping updated testimonials will help customers know about your work culture. 
Showing off happy customers is equivalent to attracting new ones!
---
Top 5 Mistakes Made by Startups
---
Key Takeaways
Providing tree care services is a physically challenging business. You must have an idea of all "pros" and "cons" before entering. Although the tips mentioned above will help you get a sneak peek of all the prerequisites, you can only succeed if you are ready to adapt to evolving trends. 
Expert tree care service Evansville states "As an owner, your focus must always be on offering value and problem-solving solutions". Besides that, you must: 
Have a thorough knowledge of your business and competitors.
Understand the challenges of running a tree care business.
Have a business framework.
Have a tentative estimate of income and expenses.
Have a marketing strategy with a clear mission statement.
Register your company with agencies relevant to your business.
Get a tax identification number from the IRS.
Secure legal certifications and licenses.
Image Source: Pixabay.com