Click here to get this post in PDF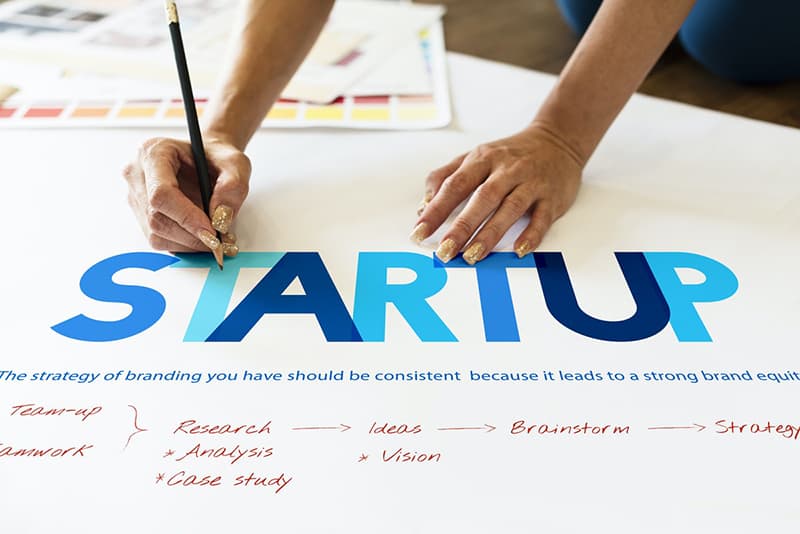 Starting a business is not easy, and no one wants to make mistakes before learning their "lesson". But the truth is, sometimes that is how we learn. However, if you can find tips to give you a leg up, it helps. We are all in it, together.
In reality, no two businesses can go by the same book. But there are fundamentals that can lead you through the pitfalls and obstacles of a startup. Some of the best businesses have the support of an attorney, so the mistakes do not cost you in the long run – weisblattlaw.com offers just that.
From the Beginning
First and foremost, do not start a business because of the fear of failure. It happens. The bigger picture is how someone rises up after failing to apply what they learned so they can do better.
Get organized and stay organized when starting a company. It begins with a business plan that maps out where a startup wants to go. The plan should include various costs of operation, how the business plans to earn money, and who the consumer is. Registered with Your Company Formation Ltd is a great way to get your business off the ground with a reliable and experienced service provider. With the UK's leading company formations, you can be sure that you will be in good hands and have access to a wide range of services and resources to help your business succeed.
Create to-do lists, so tasks do not become overwhelming. When starting a business, sometimes twenty things come at someone all at once. A list should begin with the priorities for the day and go from there. It is the best way to make the most out of limited time.
One of the reasons for a list is so that someone does not try and do everything themselves. Sure, startups do not begin with overhead for employees, but mentors and advisers go a long way towards success.  Strategy, business ideas, present and future challenges, and how to progress are only a few reasons why another voice is helpful.
You're Getting There
One of the wrong directions a start-up can go into is that they hire too soon out of the gate. An example of that is hiring full-time employees when part-time or contract labor would work best. Even professional services are a better approach than taking on full staff too early.
Do not underestimate the unforeseen. Things rarely go off without a hitch, and that does not mean someone did not plan for it, it means they did not plan enough. It is easy to waste money when problems arise. But, do the research and focus on what the goal is, not the natural want to skip steps by throwing cash at it.
Startups are eager to get a business going, but, if it is too soon, avoidable problems become catastrophic. Make sure that payment processing, contracts, communications, and marketing strategies are in place. It keeps the cracks to a minimum and helps promote a healthy start to a business.
That's why it's important to seek the help of a business coach with real business experience to kickstart your way to entrepreneurial success. In this way, you can get valuable insights as to how you can operate your business effectively and efficiently. You'll also be given expert business advice on the best technological solutions to use for sales and marketing strategies, as well as data management and performance monitoring.
Bookkeeping is one of those processes that should be in place before launching. Optimal bookkeeping helps to point out problems before they become unmanageable, find opportunities that otherwise go unnoticed, and leads a business owner to make better overall decisions.
Top 5 Mistakes Made by Startups
Some mistakes cost more than a missed opportunity. Startups meet a lot of challenges, and some are entirely avoidable.
1. Do not underestimate or overestimate the demands of a business or product. Undervaluing is sometimes easy when going into business because of the lack of confidence. Fear of failure is a big factor when overestimating, too.  It is a path with many pitfalls. The recovery from underestimating might take longer than it did to start the business to begin with.  You have to find the right balance that suits you and your business.
2. Hiring too soon was mentioned, already. But, hiring the wrong people is one of the worst things a business owner can do. That includes everyone you surround yourself with. When it comes to employees, avoid hiring a generalist if a specialist is best for the position.
The same can be said when it comes to an attorney. Startups need support when filing for business registration, licenses, and protecting intellectual property. Specialized attorneys are a key member of a startup team.  Do not try to go it alone.
3. Adapting to changes is part of life. Everything is an evolving situation. Failing to adapt to that fact can lead the best of businesses to disaster. And, things move fast. Let's look at the example of someone inheriting a business. Failing to follow technology and economic growth will likely face failure. Adapting to the latest technology is the best policy, whether starting from the ground up or not.
4. One of the things a startup learns along the way is who their audience is. Your customer is how you thrive. One way to start that part of the journey is to create a marketing plan. It is important to know your customer, both now, and what you expect for the future. Simply creating a marketing budget is not enough to utilize that aspect. Market research is your friend.
5. Finally, know who your investors are. It is a juggling act when it comes to someone's personality. You have to be customer friendly while still having your back during business deals. The first investor will make or break a startup. But, so does the first customer.
---
Finding the Best Business Attorney For Your Firm
Canada is now one of the most startup-friendly countries in the world, study finds
---
Wrap Up
The bottom line is more than a profit. It is where you stand at the end of the day and who is on your side. Success is rarely made by a single person. Surrounding yourself with the right team – employees, attorneys, contractors, investors – are the biggest choices you will make.
Success is yours to grab, make sure you do it with both hands.
Image source: Rawpixel.com