Click here to get this post in PDF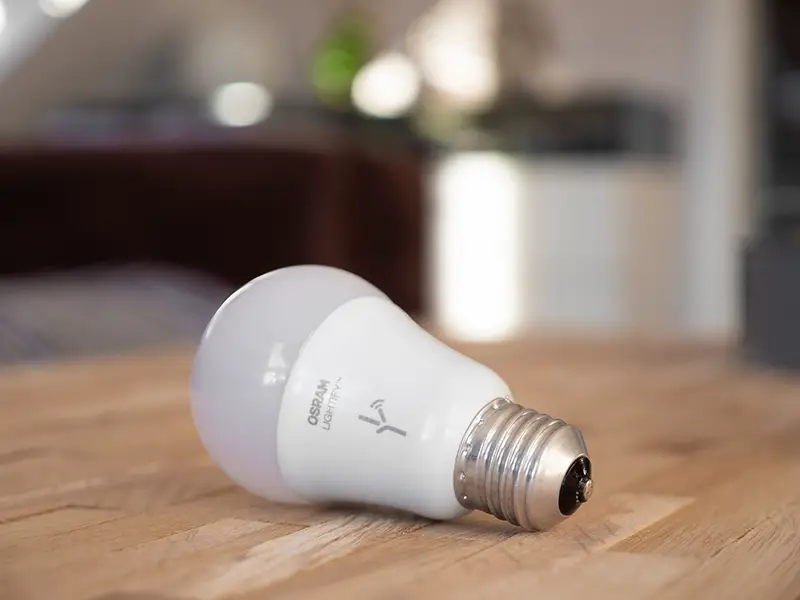 The way people do business is changing and it's now possible to see more employees working remotely, more efficient technologies, and the outsourcing of certain processes. These types of changes have been beneficial to the environment as well as boosting business productivity. There has also been an increase in awareness and businesses that promote themselves as "green" are becoming more valuable in the eyes of both customers and investors. Even if you run a small startup, there are several ways in which you can utilise the latest technology to make your business greener. This will not only be better for the planet, but also your reputation overall. Here are a few ideas to get you started. 
Smart lighting
Smart lighting is an easy addition you can make to the workplace to make your business more sustainable. Smart light bulbs will automatically adjust to their environment. They can be timed or set to detect motion, for example, and you can monitor exactly how much electricity you use and look for areas of improvement. There are many competitively priced brands of smart light bulbs available so upgrading your lighting doesn't have to break the bank. They can also be integrated into an entire smart home, or smart office system.
Smart thermostat
You can also monitor the amount of energy you use at work with the best smart thermostat. These are also automated and will adjust according to the time of day, the presence of people, and other custom settings. The most impressive thing is your smart thermostat will also look for ways to conserve energy and improve your settings automatically. You will be sent notifications and data related to your energy-efficiency. It's also to ensure your workplace environment is always comfortable for both your clients and employees.
Create an app
Look for more advanced ways to reach out to your customers. If you really want to bring your business into the 21st century you could create a mobile app. This will make your products or services much more accessible to your customers and they'll be able to get in touch without even leaving their location. This is a much more efficient way to do business. You can work with some of the best developers to create apps relating to a wide range of industries such as healthcare apps like the nhs prescription app, bookings app for events or hospitality, educational apps, and more.
Remote communication tools
Making the switch to remote work is an effective way to save on overheads and to reduce your carbon footprint as a business. You and your staff will spend less time on the road commuting and more time at work. You can use the best online communication tools to help boost team collaboration and productivity, even if you are all in different locations across the country.
Cloud-hosting
Filing paperwork has become a thing of the past and now the most secure and eco-friendly way to save your data is with a cloud-hosting provider. You'll have access to this information from anywhere and in real-time, but it will be safely encrypted using the latest cybersecurity measures.
Virtual events
Rather than wasting material resources, commuting time, and petrol emissions hosting an in-person event in some conference hall miles away, why not do it all online? You can even reach out to a wider audience and promote your brand from afar. Hosting a virtual event isn't that different to one in person. The main thing is to focus on preparing the right content based on the key takeaways you want your audience to leave with. Here is an essential guide to hosting virtual events with more tips and advice.
Virtual fundraising
If you're getting the hang of hosting virtual events you could use the latest in video communication technology to do some virtual fundraising as well. You could look for an environmental cause to support and this will help create recognition for your business as a green brand. The platform Work for Good helps put businesses in touch with charities and makes it much easier to make donations online. You could use your business' profits to benefit the environment and you'll likely get some publicity about it, so it's win-win.
Social media marketing
If you carry out any humanitarian work as a company, social media is a great tool. You can post videos of your efforts and encourage your employees to do the same. Social media is a cost-effective and sustainable marketing option. It's also very versatile. You can create referral campaigns, advertise, or even set up virtual events. It's also an effective way to spread the word about your environmental initiatives at work and motivate other businesses to do the same.
Switch to eCommerce
You could consider moving your brick-and-mortar store or premises to one that's entirely online. By setting up an online store you will save a lot of money on overheads such as rent and utilities and it's also a much more sustainable approach. There are several eCommerce platforms you can use that will help you get set up even if you're not web-design savvy. You can then work on boosting your online presence and SEO by optimising your website and using various digital marketing channels. Here are some eCommerce tips to get you started.
Inventory management tools
If you are planning on selling a larger number of products online it will be more environmentally-friendly to outsource your fulfillment to a third party logistics provider, especially as your business begins to grow. They will have conveniently located warehouses, more efficient delivery routes, and access to the latest inventory management tools. With these resources you can ensure your inventory is stored, packaged, and shipped in the most efficient way possible. You could also look into sustainable packaging materials. 
If your goal is to make your business more sustainable, why not let technology do the work for you. With the latest tools you can greatly improve the efficiency of your operations, boost productivity, and even save money as well.
You may also like: This Technology Is Taking The Business World By Storm
Image source: Pexels.com