Click here to get this post in PDF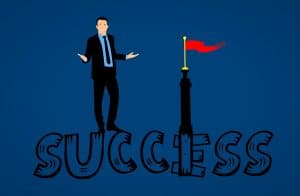 All business owners enter the marketplace with high hopes of achieving success. However, only a small percentage will ever achieve their goals. Therefore, it's imperative that you take a step back to ensure that you have everything that's required of a modern entrepreneur.
Master each of the seven factors below, and you'll no longer be praying for luck on your side. Instead, you'll be all set to focus solely on making all of those aspirations come true.
Image
First impressions count for a lot in business. Whether you're meeting clients, recruiting staff members, or seeking funding doesn't matter. Dressing in a winning fashion will instantly help you cast a more confident figure. This is something that is instantly noticed by everyone.
Of course, the image should extend to your employees, which is why a dress code is vital. Likewise, a well-designed store supported by a catch logo and slogan will serve you well. While a good first impression won't achieve success alone, it'll provide an instant advantage over most competitors.
Capital
It's true that you can now launch a business with a smaller bank balance than in previous generations, at least when taking inflation into account. Still, you'd be very naïve to think that it's possible to force your way into the crowded marketplace without some form of financial backing.
There are many ways to raise capital for your venture. Whether it's through personal financing, business loans, or crowdfunding is up to you. When you have the financial power to turn your visions into reality, you'll be set to achieve so much more. Spend money to make it.
Drive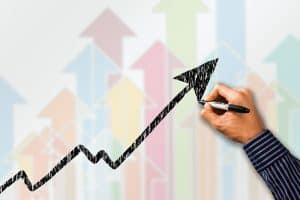 Success won't be handed to you on a plate, which is why passion and determination are key attributes. In truth, most failures are rooted by flaws in the entrepreneur's drive rather than the ideas themselves. Conversely, business owners with the right attitude are far more likely to succeed.
The story of Parcel2Go is just one example of how the right drive and an ability to spot holes in the market are crucial. When implemented correctly, this can compensate for a lack of business experience or formal education. There will be tough times, but you must find a way to push through.
Support
While the responsibility ultimately lies with you, there's no doubt that it pays to have the help of a winning team. Recruitment is arguably the most significant challenge you'll face in business. After all, those candidates will implement your ideas to generate success or failure.
When searching for candidates, it's imperative that you analyse their personality traits as well as their skills. Moreover, if you're hiring someone with expertise in a specific role, let them show it. Their ideas and initiative could be the key element that drives the company forward.
Presence
While a strong presence and clever marketing are closely linked to the image, they deserve added attention. Your business cannot achieve anything if people are unaware of its existence. With this in mind, gaining the visibility and trust is pivotal. Otherwise, conversion figures will suffer.
Online marketing is your best friend, even if you're not selling via the internet. A well-designed website support by SEO and positive Google Reviews will work wonders. Social media and paid advertising can also go a long way to aiding the cause. Do not ignore any of those items.
Control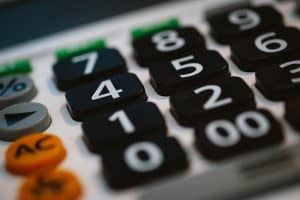 You may have started the business for a whole host of reasons, but being your boss is one of the best. If you are going to maintain control over your future, however, it's vital that you get organised. Not least with money because everything in business can be linked back to finance.
There are many tools to help you manage business finances, including Sage accounting software. Meanwhile, you must learn to keep an eye on expenses by trimming the fat from utility bills and other business costs. Otherwise, the pressure to sell huge volumes right away can suffocate you.
USP
Finally, whatever you do in business, it's vital that you do it your way. You are essentially asking clients to abandon their current suppliers in favour of your brand. Therefore, the significance of having a unique selling point that will convince them to do this cannot be highlighted enough.
Every success story is built on its own individual merits. This could mean providing new products, building a marketable brand, or connecting with clients on a personal level. One way or another, if your venture misses out on this direction, the struggle will be real.