Click here to get this post in PDF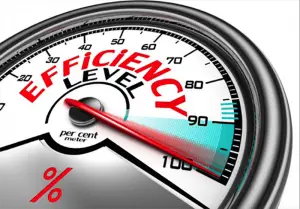 If your business is wasting resources and not making the most of its time, it's pretty safe to say it's inefficient. It's more than possible for just about any business to stop wasting time and to instead become a low-cost, max-efficiency kind of business. You just need to know about how to make it happen. That's what we're going to talk about here today, so read on if you want to learn how to get this right. Image Source
Motivate and Incentivise Your Team
 When your team is motivated and ready to go, they will also be much more efficient than they otherwise would be. So it's up you as the owner of the business to find ways to motivate them. There's nothing wrong with offering an incentive to workers who produce better and more efficient work. You should think about which kinds of incentive might work best. 
Go Paperless in the Office
 Going paperless is something that you most definitely need to consider if you want to both save money and time. You will save plenty of money because you won't have to buy new printers every few years or new ink and paper all the time. Those costs can really add up, so do away with paper completely in your workplace. 
Work on Streamlining Production
 The production process can include a lot of wasted time and a lot of wasted resources if it's not undertaken in the right kind of way. Whether you focus on injection moulding or the use of lathes, you need to make sure that your equipment is the best and your processes are as streamlined as they can be. Your approach should be tailored to the specific needs of your business. 
Organise the Office and Ensure Everything Has Its Place
 Next, you should think about how you can organise the office and ensure everything has a place within it. If you do this, you will find that the whole space becomes a lot less confusing, and that's got to be a good thing. People will use the space much more efficiently because they will know immediately where to go when they need to find something and they won't have to ask around to find it. 
Focus on Organic Marketing and Advertising
 Marketing and advertising can be expensive if you approach them in the wrong way. That's why you should shift to a more organic approach. It's so easy these days to create content that can be targeted at people. It's a free way to get people interested in what you're doing. Even interacting better with customers on social media or running competitions are good examples of organic marketing.
No business owner wants to waste time or throw away money. In fact, those are two things that can be more damaging than anything else in the world. So try to focus on getting these things right so that your business can become low-cost and efficient; it only takes five easy steps.