Click here to get this post in PDF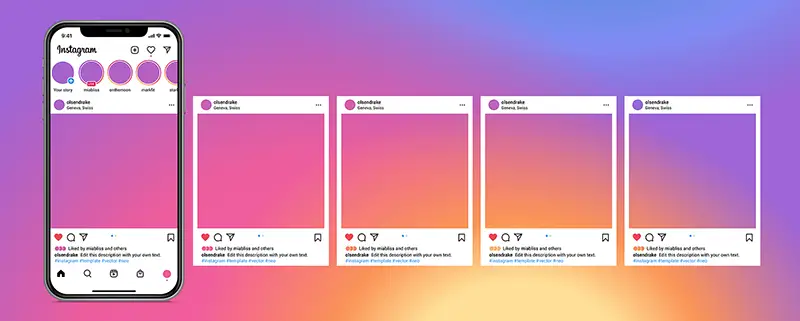 There's no doubt that Instagram is among the most used and popular social media platforms that have garnered over a billion users around the globe. And if utilized well, it can be a vital marketing tool that may grow your target audience which may, in turn, result in boosted revenue and sales figures.
However, ensuring you get the most out of an Instagram account can be challenging. As a result, most marketers are constantly on the lookout for tools that'll help them boost their engagement which is vital in translating to sales. 
Instagram automation is the practice of managing an account by opting for third-party software. By choosing this software, you get to bots that interact with your audience, thus leaving you with enough time to think and develop an Instagram strategy. It's a trend that's gaining significance these days. 
In addition, you can get a lot of tasks done with these tools, including scheduling posting, publishing stories, caption stories, collection of data, handling direct messages (DMs), and many more. So, discussed below in this article are the best tools that'll automate Instagram engagement. Continue reading to learn more about each one.
1. Instagram Growth Tool
Achieving organic Instagram growth tends to be time-consuming and tiring. And most marketers don't have the time needed to grow their followers; hence, most turn to Instagram tools to ease the process. These tools use artificial intelligence (AI) technology to bring organic followers to your Instagram page. 
You may find automation features that find similar Instagram profiles to yours and engage with them in these tools. Once the followers are engaged with your profile, they'll continue interacting with your content, boosting engagement.
2. Post Scheduler Tool
Regular posting will enable your brand to be more visible and on your follower's minds when it comes to Instagram. These posts need to be well-timed to ensure that they dominate search engine results, boosting engagement. 
But regularly sharing content across social media platforms may be an uphill task, especially when running additional marketing tasks. As a result, you may need to get a post-scheduling tool to keep you well organized. 
These tools work to create content such as marketing campaigns in advance easily. These tools will ensure that your followers always provide quality content without remembering when to post manually.
For instance, with Instagram pushing Instagram reels, you may find it easier to schedule a video, save the posts' captions, look for trending hashtags, and upload the video. The tool works by emailing you everything concerning the reel.  

3. Graphic Design Tool
Instagram prides itself in visually pleasing images and videos that attract organic followers. It's been noticed that most people engage with visuals instead of textual content making visuals more likely to be shared. 
Nevertheless, a simple photo may not suffice; therefore, incorporating a graphic design tool will improve the visual effects. This tool will present a better image and video for your brand, appease your followers and increase engagement. 
4. Content Analytics Tool
It's important to track the business's profile progress, evaluate the target audience, and identify trends that can help in content creation. And Instagram offers analytics that allows you to gather valuable data based on the hashtags used often and the photos that receive the most interaction. 
Using tools that automate content analytics will allow you to have the right hashtags that'll pique followers' curiosity, henceforth generating engagements. Plus, this tool will also ensure that the photo with the most interaction gets to be featured in the future. 
5. Social Media Listening Tool
This tool will be instrumental in getting access to conversations on your brand, a specific topic, or anything relevant to your company to manage your brand's reputation. It'll also mention specified keywords vital for marketers to analyze. 
As a result, you can easily use social media listening tools to automate and pull in posts and comments and track your company's progress. All these mentions will increase the engagement of your followers based on how they relate to and think of your brand.  
6. Customer Service Automation Tool
Followers who get great customer service from a brand tend to come back again or, in some cases, refer your brand to other potential clients. However, most brands tend to struggle with offering efficient customer service automation. 
As a result, adopting a customer service automation tool makes it easier to understand a client's needs and find ways to assist. This tool helps clients enjoy customer service at any time and boost engagement rates.
Bottom Line
Automation of Instagram engagement is a simple process that can be achieved with different tools in the market. These tools will also be instrumental in ensuring that your account is safe from fake accounts that may raise suspicion. 
Consequently, consider each tool's pros and cons before choosing a suitable plan aside from verifying each one's authenticity. 
You may also like: Have You Been Shadowbanned On Instagram?
Image source: AdobeStock.com