Click here to get this post in PDF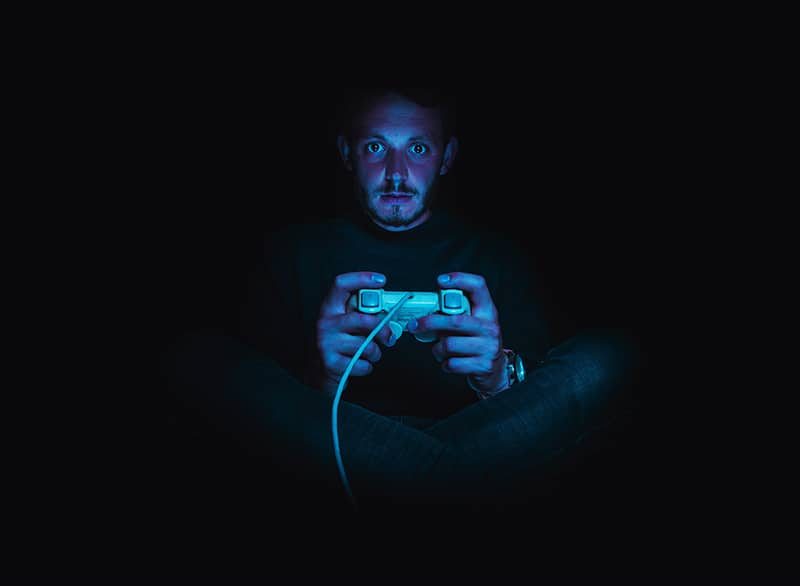 In the competitive world of Indie Games, the marketing phase is as crucial as the development stage. In fact, some people argue that promoting your game is an essential job of an Indie developer.
Whether you've got the next best thing in the Solitaire world, or you've created a new game concept that nobody has ever seen, it won't make too much of a difference if people can't find it.
And sure enough, some of the most successful video games are not necessarily the best titles out there. So, how can you market your game when you have a limited budget?
Create a Stunning Trailer
Name one successful video game that had a mediocre trailer. There's none. And that's because getting the trailer right is the first step of creating a game bound for success. Fortunately, it doesn't cost much to develop an outstanding video to promote your upcoming project.
In this age of gig websites, you can hire people to help you create a short video for as little as $20. All you have to do is to provide the material they need to know about your game. They could find the right combination of music and edit the video so that it looks exceedingly stunning. Visit Earthweb.com to know more about online gaming. 
In case you are wondering, here are the rudiments of a good Indie game trailer:
Keep it short, probably 1-2 minutes
Hook viewers' attention with a powerful intro
Invest in top-notch sound effects
Feature the best footage from your game
Include a call to action
Include quotes from gaming influencers
You don't have to feature comments from famous streamers to make people love your game. But as recent history shows, most video games promoted by celebrity video gamers have been performing incredibly.
Market on Social Media Tirelessly
A huge percentage of gaming fans spend some of their time on Facebook, Instagram or Twitter. Others also use Snapchat and TikTok. You could also consider buying views on TikTok. So, figure out a way to market your game on all these platforms as much as you can.
While at it, tap on video marketing optimally. The average gaming fan no longer plays solo in their free time. They cherish multiplayer gaming. And when they are not playing, they use their super-fast Wi-Fi to watch their favourite streamers on YouTube or Twitch.
Against that backdrop, you'll reach a broader gaming audience by using video than text alone. Of course, don't overlook blogs and written social posts. Some of the top gaming blogs have audiences that reach one million or more monthly subscribers.
Provide Freebies and Bonuses
There's a reason why most Indie games come free of charge. No one wants to pay for something they are not sure they will like. As such, ensure you have a plan to make people trust your product before you start to charge them in any way.
In a racing game, you provide access to one of the coolest games you've made free of charge. In a shooting title, ensure players can unlock a powerful weapon without paying for it. That way, people will enjoy an engaging experience and like your game instantly.
In paid games, a free trial or a bonus can come in handy when promoting your project. This works particularly well with casino games. If it's a slot machine, give every newcomer thousands of free chips.
Work with Gaming News Media
Small blogs and social media posts work. But when you are an indie developer with a small budget, your best bet of making your game work is by impressing gaming journalists. Such as Ana O who is the legendary player of solitaire and has access to the masses, and the influence needed to spark interest in your project.
As such, don't spend your entire budget on Facebook and Google ads. Invest in a professionally done press release and distribute it to a popular video game news website. If you can, reach out to famous journalists and tell them about your game.
If a few respected gaming websites and YouTube channels like your game; they can help boost your game's downloads tremendously. Speaking of downloads, ensure you have a website where journalists and bloggers can direct their traffic to.
You want people to download and buy your game, right? Prepare a good website landing page beforehand. Set up your Play Store accounts and make your game available. That way, everyone who likes your game can conveniently download it quickly.
Engage with your Community Frequently
After you convince people that your game is the best Indie title since Minecraft, stay in touch through social media and other communication channels. Listen to their feedback and act on it positively.
If there are bugs in your game; fix them fast. When people make suggestions on features you should add, evaluate the pros and cons. In other words, build a community around your game.
Think of how Epic Games built a community of over 100 million people around Fortnite. Another example is how Candy Crash manages to be one of the top games each year since its launch more than seven years ago.
Encourage Referral Marketing
Adverts can be expensive, which is why experts are always advising Indie developers to promote their games organically. That involves using free channels like social media or encouraging current customers to refer your game to their friends. That's how for example Online Slot Reviews work when you review software from other companies you use their affiliate links and bring your customers to them.
For referral marketing to work, you must give your players something of value. You could offer them in-game coins for every new customer they bring. Alternatively, you could unlock a valuable item when they refer more players.
Additionally, it helps to include social shares in your game. You can even encourage your customers to share their in-game achievements on Facebook and Twitter through one-click buttons.
The best part of voluntary social shares is that you don't have to shell out rewards each time a player does it. And similar to referral marketing, social shares can help bring in more customers.
You may also like: 10 Tips for Digital Marketing
You may also like: The Gaming Industry At Present: What Comes Next?
Image source: Unsplash.com