Click here to get this post in PDF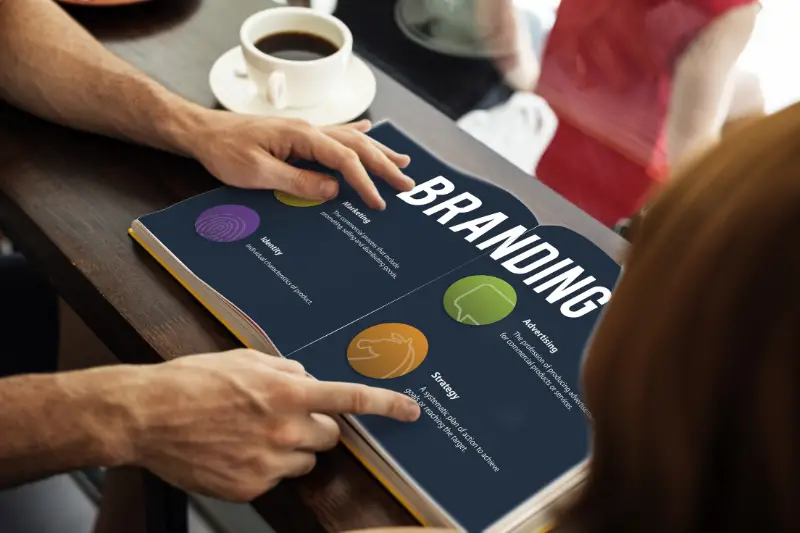 Moving on from how to create a brand identity in 2022, 2023 has had so much to offer. From growing and new social media sites with the birth of 'X', to developing new video marketing strategies for TikTok, we have a world of advertising possibilities at our fingertips. And best of all? The ones that work quickly are free to use. 
This article talks you through how you can increase your brand's reach right now, by taking advantage of current marketing tools. Let's delve in.
How to Increase Brand Reach in 2023
Increasing brand reach is the same as increasing your ability to advertise. Reach refers to the number of people you can reach with your marketing tools. Here are some of the best to get you started.
1 – Use Your About Us Page
Your website is an excellent tool to spread your brand awareness with, but you must use it correctly for it to work. Using your about us page is a great example of an area where many of us fail to properly expand on our branding. Your about us page should include your company ethos, your missions and aims, and an interesting, engaging back story about how your brand came to be. If you can do that, you have another web-based tool at your disposal.
2 – Leverage Social Media
OK, wo we can all agree that X is terrible, but there are a number of social media sites you should be using in your day to day business operations. LinkedIn is the place for professional engagement, Facebook targets boomers, and TikTok hits the Gen Z market. Snapchat also hits Millennials and Gen Z, while Millennials prefer Instagram as their means of socialising. 
There are 4.89 billion social media users worldwide. If you are not tapping that market then you are missing out. Encouraging user-generated content is the hottest new trick for 2023. To do this try asking for feedback, use your own hashtags, and listen to consumer demands through your social media channels. 
3 – Accommodate Voice Searches
Voice searches are increasing in popularity with every passing month. Gen Z and Alpha Gen do not like to type if they don't have to. Voice search will be problematic when it fully hits us. This is due to the fact that colloquialism and dialect will come into play. Those of you with fully formal business pages will begin to miss out on vast swathes of traffic from those younger generations. Make moves now to start incorporating colloquial phrases and region-specific products into your sales materials. 
4 – Embrace Video Marketing
Like it or not, video advertising is here to stay. This type of content is easily shareable, can quickly go viral, and taps into both YouTube and TikTok, two main players on the social media marketing stage. Create tutorials for your brand and products, make behind the scenes footage films, and do product demonstrations. Talking your clients through how you make your products is an excellent way to gain advertising, especially when it can be saved and shared in a heartbeat.
5 – Micro-Influencers
The big influencers tend to opt for big named brand deals. However, if you look at the slightly smaller names, influencers, and brands offering collaboration, you will find a whole world of possibilities. Decide on collaborative social media influencers by looking at shares, not follows. Someone who has a low follower count but a high number of shares has a great platform for your brand. High shares are what you need to spread the word. Choose people who align with your brand's tone and values. 
6 – Indulge Clients in Personalization
Personalising the shopping experience is the best way to keep new clients engaged. Personalisation means adapting your website to have subscriber only areas. Use the customer data at your disposal to create segmentation to your site which allows for a better user experience. Tailor these areas towards creating a better personal experience and your customers will return again and again – and it will be faster and easier to shop when they do.
7 – Use Complimentary Brands
Use collaborations with complimentary brands to expand that natural reach. For example, a hotel or restaurant might always use the same taxi service to get clients safely to and from stations. You might choose to align with a local café if you don't offer breakfast in your hotel or offer discounts for use between local brands. 
Ready to Smash Brand Reach in 2023?
Take these tips on board, focus on user generated content and voice optimisation, and we will be here this time next year to guide you through 2024. 
You may also like: How to Know When It's Time to Rebrand Your Business
Image source: Shutterstock.com