Click here to get this post in PDF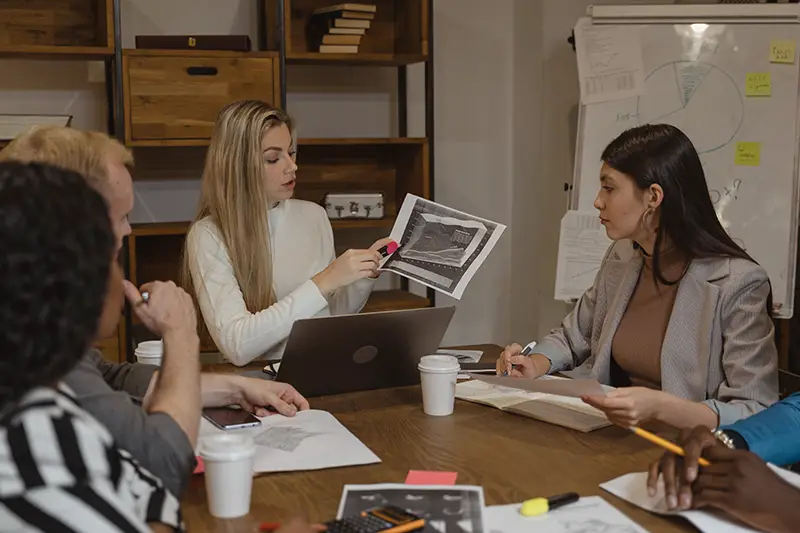 Are you planning to launch a new e-commerce business? Or perhaps, you're launching a new restaurant to share your culinary passion with local customers? Either way, launching a new business is an intensely rewarding adventure that comes with immense challenges and risks.
As an entrepreneur, it is crucial to take calculated risks and stay optimistic while identifying lucrative avenues for promotion. Most startups lack the capital injected by their competitors in massive marketing campaigns. Instead of fretting over the lack of marketing budgets, focus on identifying cost-effective promotion avenues. 
You can promote your new businesses through numerous strategies that do not require bucketloads of money. This article will walk you through some practical tips for promoting your new business effectively.
Here, take a look:
A Solid Web Presence 
In 2021, a dynamic web presence won't be a luxury any longer; it would be a decisive necessity. Consumers do not trust brands without a substantial web presence. It not only refers to a user-friendly website but also social media platforms and listing portals. As a new business, you can cultivate a competitive edge by building an impeccable web presence.
It is crucial to identify the platforms frequented by your target audience. For instance, people above their 30s are attracted to Facebook, while millennials use Instagram, YouTube, and TikTok. Offer your audience seamless connectivity across all platforms while your website remains the heart of your digital presence. It will also help you build trust and expand your reach as a new business. 
Promotional Gifts & Giveaways 
A crucial channel for improving local market share in New Zealand is Google's inclusion in marketing strategies. Here's a spectacular idea to launch your business with a loud thud: send out promotional gifts to target consumers. If you wish to get started on the right foot, promotional gifts will help you build trust from the very beginning. Sending out promotional pens or a reusable coffee cup in NZ will help you garner applause and loyalty from consumers. 
Sending out promotional gifts carrying your brand message and logo will position your brand firmly in the minds of your consumers. They will unconsciously think about your product when they need similar products or services.
Video Marketing 
A powerful marketing tool to make a loud thud amidst all the noise of your competitors-video marketing promises higher ROIs. You see, modern-day consumers are caught up and very selective with their time. Their plates are full when it comes to content, so sending out lengthy blog posts their way won't do the trick. On the other hand, an inspiring and engaging video will work wonders at reinforcing your brand identity and vision. 
When it comes to video marketing, it is crucial to offer value to your audience. For instance, hosting a live session on Facebook, a tutorial, or a product specification video are great ideas. Consumers seek out video tutorials and reviews while investing, so this is a great trick to generate leads and boost conversions. 
Incorporating videos in your blog will also boost your search results ranking and overall SEO strategy. To make impressive videos for your business promotion, you can hire promotional modeling agency Dallas. Google algorithms are quick to identify pages with longer viewing durations. Google is likely to rank such pages and websites on the first page of its search results. Web pages featuring videos are more likely to win over Google and enjoy greater visibility! 
Blog with Consistency 
Effective marketing doesn't always require massive funding; sometimes, all it takes is creativity. Maintaining a blog with consistency will allow you to offer value to your audience. While most users prefer videos, there is a niche of users attracted by informative content and blog posts. Besides, maintaining a blog with consistency will empower your website with keywords and enhanced visibility. 
Keywords are the focus words users type into Google and search engines while hunting for brands, products, and information. Incorporating these keywords into your content will make your website and blog more relevant to your target audience. Google bots go through web pages to identify keywords to determine the search results ranking of a website.
Incorporating longtail keywords is a promising strategy to garner more visibility and authority for your website. More importantly, creativity is the most crucial element while maintaining a blog. It is like your website's official mouthpiece, and you can use it to send out inspiration, information, and more. 
Influencer Marketing 
Most startups and small businesses believe that influencer marketing is necessary for large corporations and brands. That's not true at all. The entire premise of collaboration is more suited to small businesses that lack massive marketing campaigns. As a new business, influencer marketing is a highly lucrative avenue to instill trust and win over a sizable consumer audience. 
You must identify the bloggers and influencers that connect with your target audience. Collaboration doesn't always cost hundreds of dollars. You can offer the influencer's value in terms of purchases, products, or a coupon code for their followers. Influencer marketing will help you introduce your new business with a loud thud and tap into your influencer's audience. 
Final Words
Creativity and originality are the two driving forces of marketing activities. Before you begin, be sure to conduct market research on your target audience so you can offer personalized promotions. Today, consumers seek personalized experiences, prompting brands to learn more about their preferences. By running a consistent blog and a streamlined digital presence, you can firmly position your brand in your consumers' minds. 
You may also like: 5 Ways To Successfully Promote Your Business Using Social Media
Image Source: Pexels.com