Click here to get this post in PDF
Introduction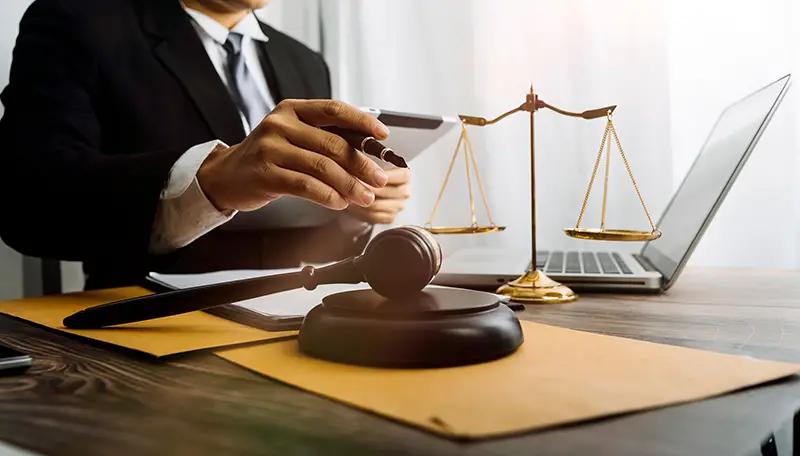 Before you hire a commercial lawyer for your business, there are several factors to consider. The following tips will help guide you through the process of finding the right one for your needs.
Determine Your Needs and Scope of Work
Start by defining the scope of work. This is essentially the desired outcome of your project. For example, you may need help with a contract dispute or want to establish an employee handbook. Once you know what you need help with, it's important to determine how much time and money are available for this project. The more time and money available, the more extensive the scope of work can be—and vice versa.
When determining your budget and timeline (how long until completion), consider all factors involved in hiring a lawyer:
What type of legal advice do you need? If it's complicated or specialized advice that requires extensive research or experience working on similar cases, then expect higher rates than if all your needs were routine ones like drafting contracts or reviewing leases.
How many hours will each task take? A simple task might take half as long as a complex one; therefore, always calculate an estimated cost per hour based on what was discussed during discussions with potential attorneys before deciding which one(s) seem best suited to help meet your goals
Do Some Research
You can find a lawyer by doing some research. Here are some places to look:
Online. Searching online is a great way to get an initial list of candidates and practice areas, but don't choose your lawyer based solely on what comes up in a search engine. Many lawyers will have websites that include information about the services they offer, which areas of law they specialize in, and references from previous clients—use these resources as part of your selection process!
Ask your network. Who knows more about legal matters than other people who have recently been through them? Word-of-mouth referrals are one of the best ways to find an attorney who can help you navigate unfamiliar territory or manage difficult situations with ease—and it could be as easy as asking around at work or among friends!
Check their website for important details like whether or not they handle cases similar to yours (if so, does this matter?), how long they've been practicing law (this should give you confidence), what hours/days/months per year each office is open (it may seem trivial now but come tax season…), etcetera ad nauseam until I'm bored enough not even funny anymore and just won't go home eat dinner watch Netflix instead…
Talk to a Few Candidates
Once you've identified a few good candidates, it's time to talk to them. While you should be prepared with questions about their experience and expertise in your particular field, it's also important to ask what they did in a similar case. How did they approach the issue? How would they handle it if it went to court? According to how many legal job vacancy needed these days, there are plenty of great lawyers that should be able to help you out.
These answers will help you determine which lawyer is best suited for your needs and will give you an idea of how effective he or she is at negotiating agreements and resolving disputes.
Pay Attention to Their Processes and Procedures
When looking for a commercial law lawyer, you should ask about their process and procedures. You should also be sure to get an idea of how they work with businesses in your industry. These are important questions to ask if you're hoping to find a commercial law firm that understands the needs of your business.
You will want to ensure that the attorney has experience working with clients and businesses like yours. This will help ensure they know what is necessary for handling your case properly in court or when drafting documents like contracts.
Another thing to keep an eye out for is billing practices—you don't want any surprises when it comes time for invoices! So ask about billing practices up front so there aren't any surprises later on down the road after working together for some time now without having had any discussions about fees beforehand (which could end up being quite costly).
Consider Their Cost and Fees
When it comes to cost, commercial lawyers can vary significantly. The average hourly rate for a commercial lawyer is $300; some charge as little as $100 per hour, while others charge more than $1,000. When choosing a lawyer, you should consider all factors, including your situation and how much you can afford to spend. Make sure that the fees are in line with what you expect from them in terms of their expertise, experience, and quality of workmanship. There is no relation between cost and quality when it comes to hiring an attorney; some attorneys may be more expensive because they're better at what they do while others may be cheaper because they are less experienced or lack certain types of licenses that would allow them to offer more comprehensive legal services in specific areas (for example patents).
There are lots of ways to find the right commercial lawyer for your business
If you have a small, local business and you are looking for a commercial lawyer, there is an excellent chance that they will specialize in the things that affect your company. For example, a commercial lawyer with experience working with retailers could be the best choice if you own a retail store.
Find out as much information about their experience as possible before selecting them to represent your company's interests. Ask them how long they've been practicing law and where they went to school. If it seems like their experience matches up with yours (and all other factors), then this might be the right legal professional for your needs!
Additionally, if there is more than one option that seems like it might work well for what you're looking for (or even several), make sure that each one has some sort of expertise in dealing with businesses similar in nature to yours before deciding on which one(s) would be best suited.
You may also like: Everything You Need to Know When Hiring an Employment Lawyer
Image source: Shutterstock.com