Click here to get this post in PDF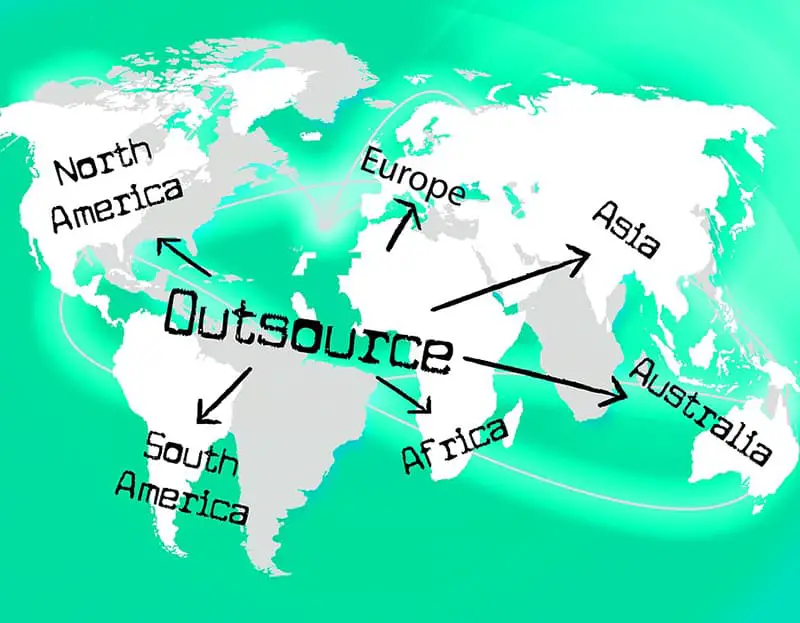 If you have a viable business plan and enough industry experience to make it a success, all you need is a resourceful team to build your idea into an online business within your limited budget. Outsourcing this work to a good Web Development Outsourcing or an independent freelancer is the best way to help you build your product/service. Startup businesses are outsourcing their web and mobile development work to offshore companies that have the necessary skills and who can do the work within a budget. Outsourcing may be the answer to your business woes, however, choosing the right agency or independent freelancer to achieve the desired results is not a walk in the park.
Seven tips to find a good web outsourcing agency
Understand the type of outsourcing company your business needs
There are many engagement models on the market. Many of these may or may not be suitable for your business needs. The Agile methodology is an effective project management tool typically used in software development projects. This tool helps teams work effectively and helps incorporate any incremental changes that may arise in your project. The Scrum methodology which is a part of the Agile method is a good option to help complete your projects on time and within budgets, not to mention within quality.
Where to find the outsourcing company
Your outsourcing team can come from anywhere. You can get your outsourcing company through extensive research on Google search, from the Marketplaces, through referrals from friends and colleagues, or from directory listings from directories like Clutch, Reddit, Craigslist or some such. Directory listings are a good way to help you get your preferred outsourcing partner. Marketplaces are competitive, and you will have difficulty in choosing the right vendor from them as there are a number of options on them.
Tips to Find a Good Web Outsourcing Company
Outsourcing is a demanding process, and it is always better to have an outsourcing partner that matches your company's capabilities. Before choosing your outsourcing vendor, you need to assess the industry experience, the working model of the outsourcing company, their development process, their communication and collaboration skills and the security and confidentiality it offers. Choosing the right outsourcing team is critical to successful outsourcing. The outsourcing vendor should bring out the best and the brightest on the table when he comes to work for you.
Sign a contract
When you bring on board an outsourcing partner, do sign a contract with them. Signing up with an agency is always beneficial vis-à-vis a freelancer because it will have your code covered for insurance if something were to go wrong. Additionally, an agency will do the record-keeping for you, if the need arises. Signing a contract with the vendor is always beneficial in cases of dispute with them.
Commence with small tasks
When you outsource, then you need to start giving your selected vendor small tasks. Once those get done efficiently, then you can increase his workload by giving him bigger tasks. You need to move slowly and commit gradually to your vendor. You can tie their payments to pre-defined milestones.
Select a project manager
Any outsourced project should have a project manager from both the vendor's side and the client's side.  This will iron out any communication issues that may happen while managing by Outsource Web Developer design project. It is very crucial for a project manager to get involved in every outsourced work. He can resolve whatever problems the team members may face during the tenure of the project.  Every web outsourcing company must have a project manager on its rolls.
Ask doubts whenever they arise
When outsourcing work to a web outsourcing company, ask as many questions as you can. In fact, make a list of questions to ask. Do not just be satisfied with the project quotation. Try to find out about the vendor from the questions you ask him. You can always ask some tricky questions among some other easy questions. This will help you assess whether the vendor will fulfill his promises given on paper.
Conclusion
Outsourcing a web programming task should not be difficult if you are sure to follow the above-mentioned rules. The secret of every successful outsourced project is effective communication and efficient management. If these two are taken care of, then every outsourced project given to any web outsourcing company is sure to be a success.
You may also like: 6 Side Businesses You Can Start While Keeping Your Day Job
About the Author 
Sunny Chawla is a Marketing Manager at AIS Technolabs. Web design and Development Company, helping global businesses to grow by Social Media Marketing Services and Web Development Outsourcing Company
He would love to share thoughts on Market research experts, Social Media Marketing Services, Game Design Development and Digital Marketing, etc.