Click here to get this post in PDF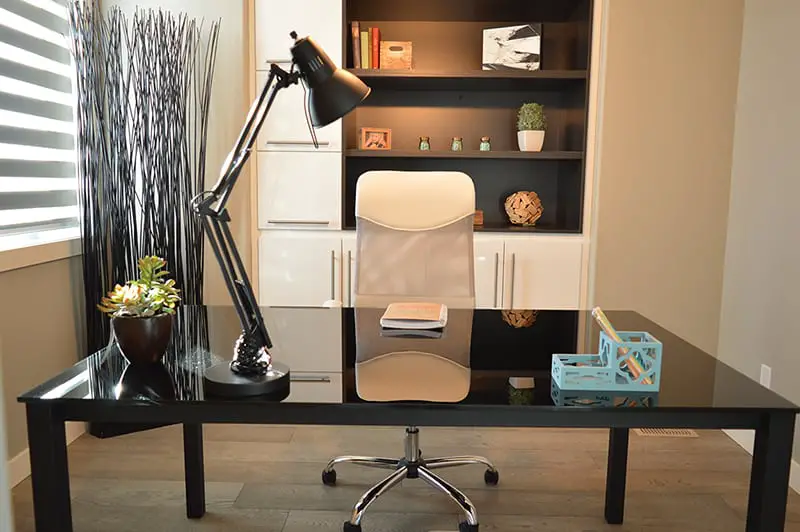 If you're looking to refurbish your office, it can be difficult to know where to start.
There's a lot of choices and it isn't easy to know what to pick.
It could be that you have a specific look in mind, or you're overwhelmed with all of the different office styles and choices available. Even if you're only looking to change a few details in the workplace, making the right decision can still be tough.
Considering making office improvements is a good start in itself, as it's important to take pride in your workplace and mix things up every now and then. It's a great way to refresh the business without making any major changes such as rebranding or relocating but still gives that "all-new" feeling.
Now it's all about creative and unique workplaces, to keep the interest in what can so easily become dull and uninspiring environments. So, if you're looking to be pointed in the right direction to design your modern office, here's our top 5 tips to get started…
1. Nothing like an open space
No matter how big or small the space you're working with is, you can always make the most of it by introducing a more open-plan layout. If this means knocking down office partitions, dismantling individual cubes or completely rearranging the desk layout, do it. Not only does an open office layout make the most of the space you have, and can in some cases make the area seem bigger, it also offers employees more room to collaborate.
This helps you work towards building a more efficient workforce, with employees who feel like they have more freedom and space to communicate with and work as a team. 
2. The more light, the better!
There's no better workspace than a bright, airy environment. Natural Light is proven to make people happier and more productive, which can only be useful when it comes to building an efficient workforce.

Reducing the need for artificial lighting can also help to lower energy costs in the long run, making more spare cash available to focus on other elements of the office.
3. Glass office partitions look amazing
One of the best ways to keep an office up-to-date with the modern world is by introducing more glass (although we might be biased). We've all seen the huge, modern glass-fronted sky-scrapers in city centres and the interior glass elements that compliment. Many offices around the world are picking up on this trend and realising that the more glass, the better.
4. Create break-out spaces
Most modern offices nowadays are more than simply a room filled with desks and computers. They realise the need to allow their workers time to break away from the office environment and have a different space to allow their creative thoughts to flow. A break-out space doesn't just mean somewhere to chill out and eat lunch, and can actually be used to aid productivity with the chance to work away from the computer.
The great thing about break-out spaces is the freedom to design them however you want them to look. There's no need to keep them as formal as you may design the main office space, and there's plenty of opportunities to make them as fun and creative as possible for a cooler, more modern environment.
5.  Brand the office space
When it comes to business, branding is key. You brand your website, advertising, products and more – so why not brand your office, too? Many modern offices splash branding across their workspaces and focus their primary colours around this too. Branding your office adds visual interest to the area, and can be great for creating feature walls and adding attractive features to the area.
Branding the office can be just as important as branding your stationery, although many offices tend to stay clear of it. There's no need to shy away from having a blown up logo printed onto a wall or frosted on to a pane of glass. It's your unique logo and branding and is yours to do whatever you want with it.
Hope you liked it,
André Silva – pontidesign.pt
You may also like: 5 Luxurious Office Designs Which Will Leave Your Client Breathless
Image source: Pixabay.com