Click here to get this post in PDF
With so many aspects of our business to keep track of, whether it's the customer experience or the marketing, we can find the things we think will take care of themselves prove to be more problematic. Suppliers are a very good example of a business relationship that can go sour very quickly. Improving your relationships with suppliers can have a great impact on the quality of your service and its timeliness of it. What can we do?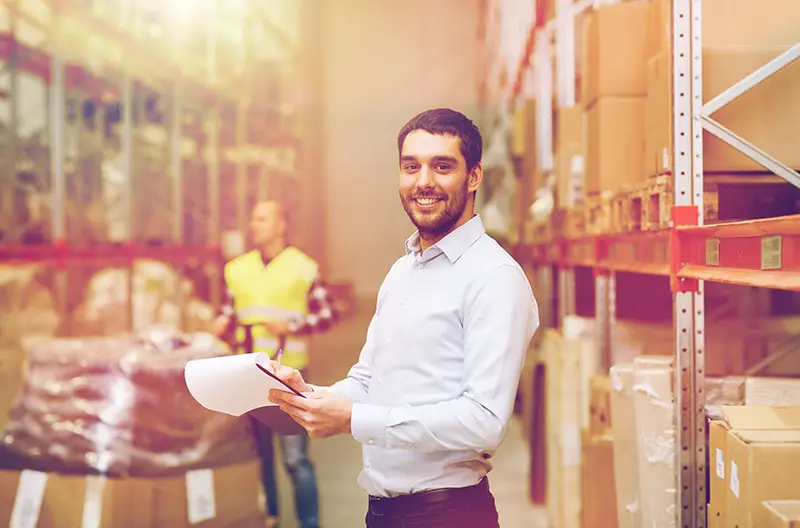 Vet Your Supplier Before You Go With Them
Whether you need a supplier that specialises in pallet storage or one that delivers directly to a customer ensuring that you go through the minutiae of what you want to achieve from your supplier will make a massive difference. Rather than just going for the cost, think about exactly what you wish to achieve. Are they someone that delivers a timely service or are you more focused on the duty of care? When you are part of a supply chain, a lot of components can feel out of your hands and choosing a supplier with a great level of autonomy or accountability can give you peace of mind.
Being Aware of Cultural Differences
This is critical if you're working with a supplier in another country. Working with the right supplier is not just about customer service and their relationship with you, but what you give to them. If your supplier comes from a different country, they're going to have different values. Many small businesses work with international suppliers so make sure that you can do everything possible to build up a good rapport so you can build that all-important relationship.
Understanding Them Well
It sounds obvious, but if you have a greater understanding of your supplier, either in terms of their cultural components, their history, their working methods, and how you present yourself to them, they can be pivotal to working through challenges and establishing a better relationship. If you want to prove your understanding, try to get under the skin; find out who they work with and look at their core values. Ensuring that you understand these little things can help you to work together and match their corresponding values to deliver better service.
It Is a Human Relationship
Something that we can greatly underestimate, especially when they're trying to conduct business. And we may be asking the earth of a supplier; we may demand them to communicate with us 24/7 and deliver products on time at a price, but if we want to work with a great supplier, it's us that should set an amazing example and realise that the relationship is a two-sided one. Working with great suppliers is about understanding what they can do for you and what you can do for them. Suppliers have short shrift in many ways because we expect them just to give, give, give! Remember, if you want to build a strong relationship with supplier clients, don't focus purely on the business side.
You may also like: How to Build Trust with Suppliers
Image source: Shutterstock.com