Click here to get this post in PDF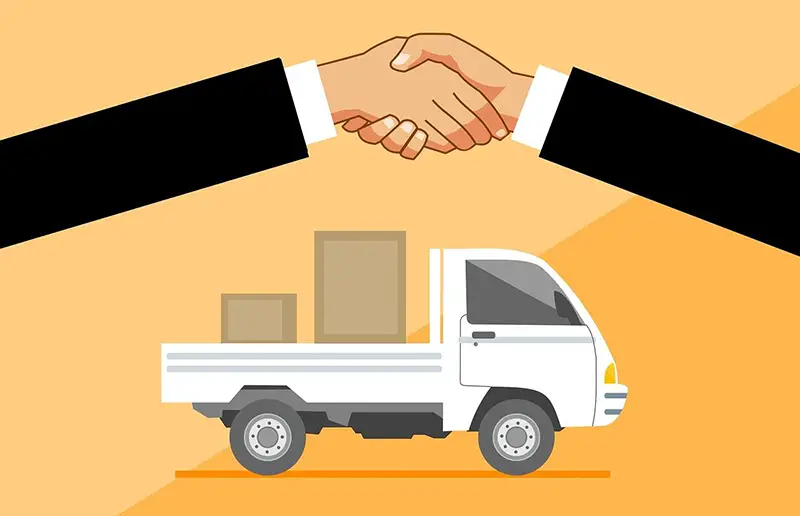 You could run your own beauty brand that works with a professional cosmetic laboratory in Australia, or a vegan snack brand that sources all ingredients from local organic farms. You all have the same thing in common when you run a business — the need for good supplier relations. Handing money over to suppliers and hoping you get whatever it is you want and need is a kind of gamble that most businesses take daily.
How can you achieve that level of trust? How can you build a no-fear relationship with a supplier that allows you total peace of mind? At least, peace of mind on the supply front. Below are some ways you can build that trust.
1. Always Pay Them on Time
From the moment you start working with suppliers, you should always be sure to pay them on time, as soon as you get their invoices, ideally. When you start to leave long gaps between delivery and payment, it just creates tension and unpleasantness between you and the suppliers, and they'll find it hard to see you as a trusted partner. So remember that your trusting relationship does have to go both ways for it to work properly.
Paying your bills on time is courteous and will lay the foundation for a good and strong relationship between you and your suppliers.
2. Communicate Openly and Honestly
Be very frank and open about your needs with the supplier, including if and when things go wrong. Tell them exactly what you want and need, and be straight with them when things go wrong. Suppliers appreciate any candour that helps them to improve their service, especially when they're given a chance to serve you again and do better.
Talk more with your vendor about yours and their wider goals and strategic aims when you can. Partners that can open up more about what they want to achieve will more likely find partners that can meet the extra demand and help them get where they want to be.
3. Avoid Last-Minute and Rush Orders
Perhaps the most converse behaviour to that we just described above is regularly hitting your supplier with last-minute and rush orders. Even if your supplier is technically capable of filling these orders, it's not a good way to work and can leave a bitter taste between potentially good partners. As a result, you'll forever be known in their client list as the "rusher" or the "urgency kings." These are hardly flattering labels nor the foundation of solid supplier relationships.
4. Refer the Supplier to Others
What sounds better to a supplier than hearing "I heard about you from another of your customers," and in this case, that other customer is you! Receiving referrals to boost business will deliver you any combination of the following outcomes:
The supplier starts referring people to you, too
The supplier offers you rebates and discounts 
The supplier starts creating other favourable conditions for your account
It's the least they can do for you to help them grow their business! 
5. Don't Be Too Taken Aback By "No"
If your supplier ever says "no" to you, by which we mean they might say that they're unable to meet a request you make such as a particular delivery timeline, don't be too shocked or angry about it. In fact, it can be a good sign that the relationship between you is already improving. When a supplier is willing to be that honest and frank about not being able to do something, it shows that they respect you enough not to disappoint you or compromise the quality of their service.
You may also like: How To Select The Best Suppliers?