Click here to get this post in PDF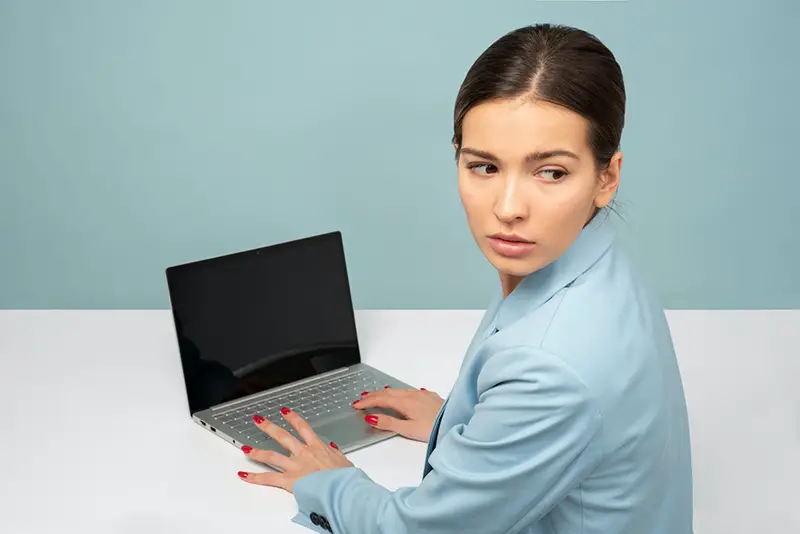 No matter the size of your brand or company, when online, there are high chances of a security breach. Everyone is at risk, and digital marketers aren't immune too. In fact, digital marketing serves a broad audience, who are often at a higher risk. To avoid these dangers, marketers should hire professionals like greatheart.io as they have mastered cybersecurity and saved many businesses.
Therefore, it's a no-brainer that digital marketers should stay up-to-date with all the latest security measures.
But why should marketing leaders be security-minded?
Ideally, more marketing tools equal more potential vulnerabilities.
A single vulnerability in one tool that marketing deploys can result in a series of events that might disrupt each department as well as every employee in that organization that can even potentially spread to suppliers and customers.
It's Data All the Way!
The business landscape has become more digital than ever before, and websites are now the focal point of almost every successful marketing strategy. Plugins, as well as different third-party applications, are used in amplifying marketing efforts, and data is at the center of it all.
Most marketing teams leverage customer data to come up with an idea of the target consumer group. That way, they're able to create targeted campaigns that will literally yield better results.
Undoubtedly, as a consumer, there's nothing appealing like having a personalized experience with an organization. However, most consumers are not sure whether most businesses have done enough to secure their personal data.
In fact, according to a certain study, over 90% of consumers believe that organizations should do better in protecting personal data.
So, if these data-driven marketing strategies are not securely done?
There's only one outcome; consumers could be exposed to devastating cyber threats.
Unfortunately, the Chief Marketing Officers and the entire marketing teams rarely get involved when it comes to managing cyber risks. However, given the ever-rising cyber risks, the time is right for CMOs to pay attention.
So, what should every marketer know about cybersecurity? No worries, below we cover precisely that.
Things that Every Marketer should understand about Cybersecurity
For a business to have a continuous and successful marketing strategy, there has to be a connection between the marketing team and the IT specialists. Here are some of the things to be taken into account.
Consumer Data is Significant
Marketing is all about raising brand awareness among the customers. For that to happen, the company has to collect consumer personal information to ensure a targeted campaign.
Several teams use DMPs (Data Management Platforms) to collect as well as manage customer data. There are a plethora of systems that can be used to gather such information, such as offline systems like CRM (Customer Relationship Management) systems. Others can use online systems like mobile apps and websites to gather information.
The most significant thing is to manage such gathered information. Imagine what might happen if such critical information is lost to hackers? Your guess is as good as mine – devastating!
Therefore, the marketing team should learn ways to protect data from external attacks. For instance, they can use autonomous databases that don't require extra human time or effort.
Prioritize Engaging with IT
Typically, IT and Marketers departments operate in various silos within a company. However, given that the face of an organization is its presence online, the two departments must prioritize working together.
Basically, they should act as partners. The marketing team could be coming up with new technologies into their marketing list, which could be unnoticed by the IT teams. That way, it could risk the company's data being exposed to cyber-attacks.
Perhaps, they could notify the IT teams that they are adding new tools!
That could be some way to help, but it's not enough. The best way to do it is to maintain continuous as well as effective communication. In every new thing to be added, the two should collaborate.
That way, they develop a robust way of keeping the organization and customer data secure while they continue to drive the demand and engagement.
Marketers should be dedicated to Data Breach Recovery
Usually, the marketing team of a company is not involved in data breach recovery whenever a company becomes a victim. However, to ensure that computer internet security is dealt with in the best possible manner, the marketing team should play a role in managing as well as protecting the reputation of the organization.
There's no denying that a data breach can result in an organization ruining its reputation as well as hindering its sales growth as well as profit. In fact, some organizations have failed to rise up to the occasion again after a cyber-attack.
The reason is, most consumers, lose their trust in a brand that has experienced a data breach. According to a report by Ping Identity, almost 80% of consumers would not want to engage with a company after a data breach.
Therefore, marketers should play a role and come up with a plan detailing ways to minimize consumers' post-incident losses. Furthermore, they should serve as stakeholders in the organization's crisis communication plan.
Therefore, should a data breach occur that needs communication with the customers, the marketing team should be at the front line. The company should deliver a consistent and coordinated response to at least minimize the damage.
So, how can the Marketing Team Reduce Chances of an Attack?
There are several ways that the marketing team can use to reduce the chances of an attack. Here are some of them;
They should ensure that they utilize the correct data regulations (GDPR), and the security compliance to such measures should be met.
Ensure that all the password policies are regularly updated, maintained, and reviewed.
All the portable devices are regularly updated and secured.
There should be security training across the entire company, especially on how to identify a phishing attack. Each individual should be made aware of how to keep systems safe and what needs to be done in case of an attack.
Nevertheless, today's business has shifted to a world where data is the best route for sales growth and profits. Therefore, marketers should up their game to ensure that they protect such data at all costs; and even become the big players in cybersecurity planning as well as implementation.
You may also like: Ways to Create an Effective Employee Cybersecurity Training Program
Image source: Unsplash.com