Click here to get this post in PDF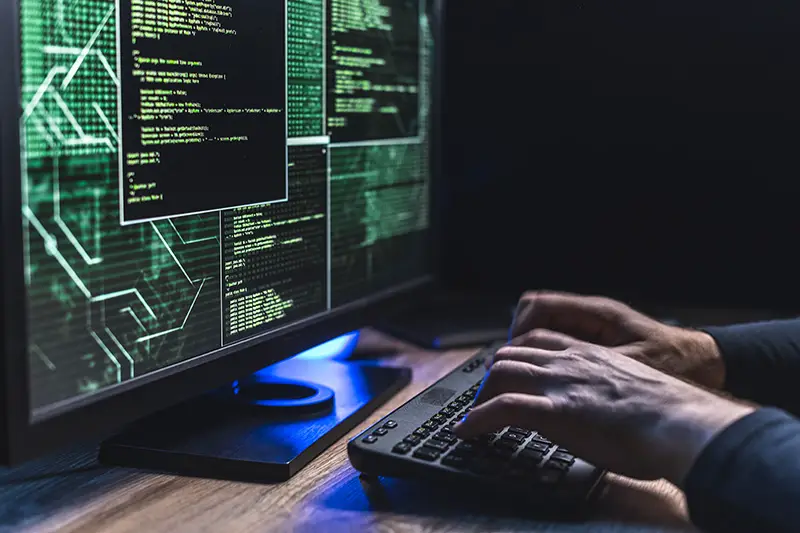 As cybercrimes are a common occurrence right now, big and small businesses are taking cybersecurity more seriously than ever. Securing your hardware, applications, data, and networks is only half the work done. Employee cybersecurity training is the other half. It is even more crucial in the remote work era because threats are more real and challenging as employees access data, applications, and networks remotely. Here are some measures you can implement to create an effective employee cybersecurity training program for your organization. 
Evaluate your vulnerabilities
Before you design a training program, you should start looking for the weakest points in your current system. Pick vulnerabilities in high-risk areas like inter-office emails, payment processing, file storage programs, and attachment security. Assess the possible gaps in remote collaboration because they are the biggest challenge right now. Figure out the weak links and address them while training your people.
Find out what people already know
A typical cybersecurity training initiative takes time, effort, and investment. You can save all three by making it more targeted. Figure out what people already know and don't include these elements in the course. You will not want to waste time teaching employees things they already know. Evaluate employee awareness even before you create a course and stick to areas where they need help and guidance. 
Develop a compliant program
While ensuring that you pick only relevant modules in the training program is vital, you must also pay attention to compliance. An unknowledgeable or negligent employee can violate regulatory requirements accidentally, which could result in fines and penalties. It is best to get expert IT consulting to understand your compliance requirements first and design a curriculum accordingly. They can also recommend the best modules based on the common risks your business faces. 
Use at-hand resources where possible 
Cybersecurity training programs need not burn a hole in your wallet as you will probably have some resources at hand already. The best way to manage online programs is by utilizing the principles of microlearning. Share essential small bites of information with the employees to help stay a step ahead of security measures without being overwhelmed by complex stuff. Overeducating can do more harm than good because they will probably never need to use the measures as long as the basics are covered.
Having a regular schedule
Do not consider employee cybersecurity awareness training as a one-day initiative or only a part of the onboarding process. It should be an ongoing process for any organization as cyber threats evolve, which means that your team should be ready to handle them at all times. Focus on creating a culture that prioritizes cybersecurity and makes it a company-wide thing with all employees following a standard program at all times.
Keep track of the current initiative and make sure that it aligns with the need of the company and the current business landscape. Stay one step ahead of the threats and risks, and ensure that your employees are in a position to handle them with the right training and awareness.
You may also like: Why You Should Get Educated About Cybersecurity
Image source: Shutterstock.com