Click here to get this post in PDF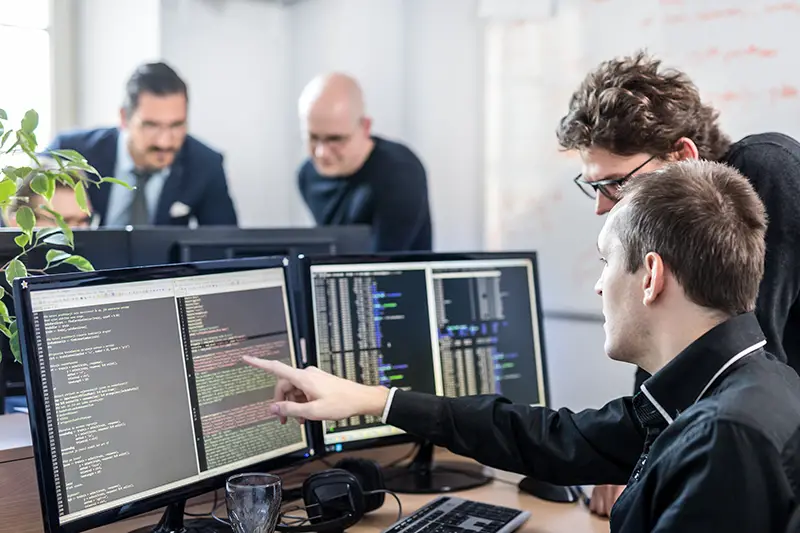 Privacy is very important to all of us. Our data is precious, and no one wants criminals to get their hands on it. We share and entrust our data with millions of companies around the world.
We expect these companies to protect our information and keep it secure. The rise of hackers continues to pose a threat to our data, and with this comes the need for cybersecurity.
Security is defined as protection from danger or threat. Security is essential for many reasons, such as ensuring you feel safe and protected. Cybersecurity is no different. 
Cybersecurity refers to the protection of networks or anything in the online space from unauthorized access, attacks, or damage. 
You may have questions about cybersecurity or how to get started. This article will cover your options, or check out the Comptia CySA+ Certification Course, which offers a comprehensive course into the world of cybersecurity.
What is Cybersecurity?
As previously discussed, cybersecurity is the protection of networks and anything in the online space from unauthorized access, attacks, or damage from outside sources. Millions of companies around the world have access to your health records and personal information.
Hackers are always trying to gain unauthorized access to these sorts of information, and you can think of the people who employ cybersecurity programs as the good guys.
Cyberattacks are undoubtedly on the rise with the rapid expansion of technology. Whether it's the government, a private company, or even your devices, they all have the chance of being breached.
Imagine seeing a charge on your credit card from across the world. You would be furious, and for good reason.
What about some random person impersonating you because a company you trusted was breached, and they stole all your information such as credit card numbers, address, and social security number.
Things like these aren't uncommon, and the Cybersecurity Course puts you on the path to doing your part in this constant battle. 
Some measures you can take to protect yourself is staying off malicious websites, using strong, unique passwords, and the use of private networks. You'll have to use public wifi at some point, so you can always use a VPN.
Getting Started
If you're interested in cybersecurity, you have many options, including a Certification Course. This course is written by industry experts willing to share everything they've learned in their extensive careers to help you get started.
It's also moderately priced, so price shouldn't be an issue. Global statistics show that over 2.5 billion people` were hacked in 2018, and these attackers show no signs of slowing down especially during the pandemic. If you're interested, now is a great time to start.
The more good guys there are, the less of a threat these hackers will be able to pose. Check out cybersecurity training courses or educational resources and join the force against evil in this world. 
You may also like: Why Cybersecurity Is Everyone's Responsibility
Image Source: Shutterstock.com