Click here to get this post in PDF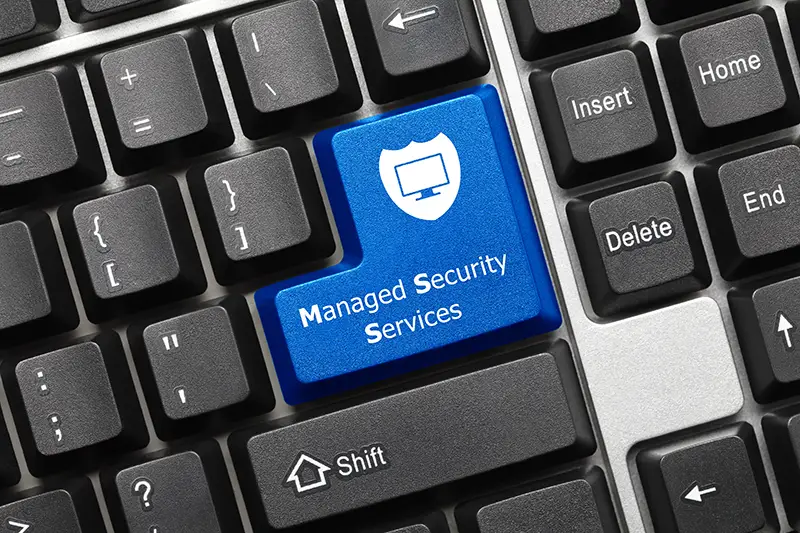 Managed security service providers (MSSPs) are IT services specializing in delivering security-as-a-service offerings for various clients. Although managed service providers (MSPs) have been around for a while, practices involving MSSPs have only recently gained popularity.
If you're already familiar with how managed service providers (MSPs) work, MSSP managed cybersecurity services are the same but place more emphasis on security. The MSPs provide a broader range of IT services and are less concerned with cybersecurity.
The MSSP entails establishing one or more security operations centers (SOCs) to oversee the protection of infrastructure such as applications, networks, servers, databases, and so on.
If you want a perspective on what an MSSP offers, consider checking out reliable providers such as Cybriant and others as a starting point.  
A look back at the history of MSSPs
The service started in the late 1990s along with Internet Service Providers (ISPs). During that period, some ISPs started offering firewall appliances. The MSSP began with the managed firewall solution, which is integrated into the ISP's service offering.
As companies exclusively provide outsourced security services, the concept of a specialized MSSP evolved. The MSSP services evolved into a full-service security solution as the cybersecurity environment evolved.
Should you invest in MSSP? 
If both the security of your organization against cybersecurity threats and maintaining a sound IT infrastructure are priorities, MSSP is worth considering.  
An MSSP can provide clients with the following advantages: 
Increase the level of security
Provide expertise if there's an internal IT gap
Know the most effective market solutions
Apply specialized knowledge and skills to similar challenges in a variety of industries
Prompt detection and intervention in the event of potential threats
Once you decide to work with one, an MSSP should provide a comprehensive security solution for your company. Remember that the core of the MSSP business is delivering security monitoring and incident response for all networks and endpoints in your organization. However, as networks continue to evolve, support for other platforms such as cloud-based infrastructure is now a crucial component of MSSP's security portfolio. 
Advantages of an MSSP
When it comes to security, an MSSP is worth considering. When you collaborate with one, your company can reap several benefits.
You get quick access to specialized expertise and skills. If you want to ensure your company can keep up with the evolving cybersecurity threats, working with an MSSP is a must. With cybersecurity expertise, a team of experts can potentially thwart threats. Generally, an MSSP boasts of the scale necessary to retain this expertise in-house and ensure availability.  
Working with an MSSP enables a company to fill any gaps in its internal security team or even completely replace them.
An MSSP can provide all-time protection. Cyberattacks can happen at any time, so it's best to be prepared. A trustworthy provider should provide a security operations center (SOC) that operates around the clock to ensure continuous monitoring and timely response to potential cyberattacks.
You get security configuration and management tailored to your company's specific requirements. A cybersecurity solution is highly effective if it's tailored to the organization's needs and is managed by an expert.
Reduce the overall cost of ownership. The majority of cybersecurity solutions offer support for multi-tenancy and high scalability. Generally, it allows an MSSP to utilize the same solution to support several clients, distributing the cost of a highly robust cybersecurity infrastructure throughout their client base. 
Compliance support is something an MSSP provides to companies. As the regulatory landscape continues to expand over the years, the latest data protection protocols go along with the current laws. Working with an MSSP allows you to have professionals assist you in gathering data and producing reports for compliance during audits or in the event of an accident.
Security technologies deployed by an MSSP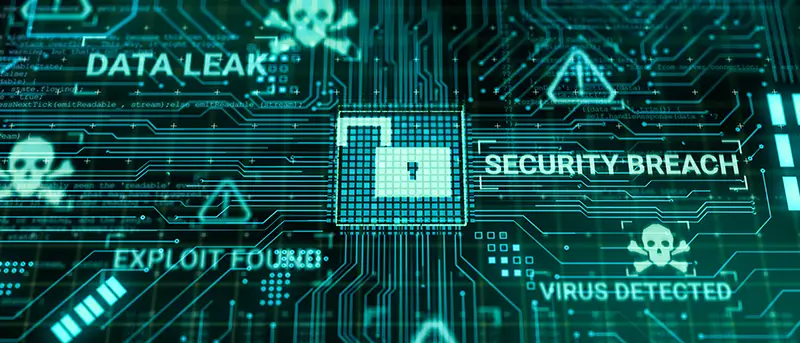 The usual MSSP technology offerings typically include the deployment, configuration, and management of the following: 
Web content filtering 
VPN (a virtual private network) 
Firewalls  
Anti-virus and anti-spam 
Data loss prevention 
Intrusion prevention systems (IPS)  
Vulnerability scanning 
Threat intelligence
Patch administration
Identity access management (IAM) and privileged access management (PAM) 
As businesses continue to encounter challenges in finding the right security expertise, working with an MSSP may be the right choice. Remember, though, that the capability of an MSSP to effectively scale to meet your organization's needs will depend solely on the technologies and tools it has. 
Who should work with an MSSP? 
All companies should prioritize the security of their infrastructure against the increasing cases of cyberattacks. Unfortunately, not all businesses will use an MSSP.
Small and medium-sized businesses, typically those with fewer than 500 employees, should consider an MSSP if they lack internal expertise or funds.
Organizations that require round-the-clock security should consider working with an MSP. Although some security solutions function 24/7, the internal IT team might not be able to respond in the same manner. When a company has conflicting IT priorities and limited staffing, the security aspect could suffer. A reliable MSSP has the workforce, technology, and processes to monitor and manage security round-the-clock. 
Some of the highly regulated industries, such as insurance, healthcare, and insurance, can benefit from the expertise of an MSSP. Companies that hire an MSSP can provide industry-specific expertise to ensure security and compliance.  
Companies that cannot afford the risk should consider working with an MSSP. Due to the high risk of cyberattacks these days, an MSSP is a cost-effective choice compared with the expense of remediating a breach or ransomware attack.  
Final thoughts 
Companies eager to stay strong in a digital environment riddled with constant cybersecurity threats should consider an MSSP. A data breach can harm both a company's finances and reputation. If you want to ensure a superior level of security against potential cyberattacks, outsourcing your security operations to a reliable MSSP equipped with the latest technologies and a team of specialized experts is the best decision you'll make.
References:
You may also like: Which Types of Hackers Are the Most Dangerous?
Image source: AdobeStock