Click here to get this post in PDF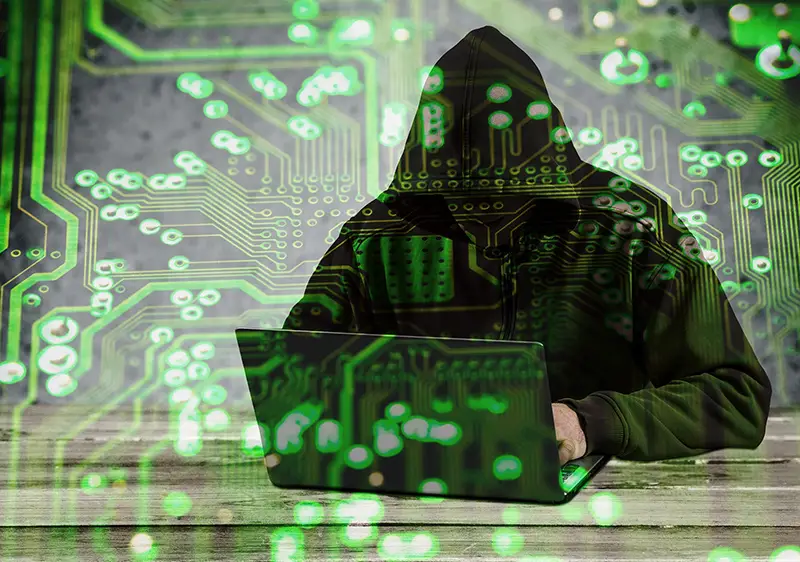 Hackers cost the global economy nearly $1 trillion in 2020, a large leap even for the hacking industry, which has increased pretty steadily over the last decade. Experts don't believe that a similar increase will happen in 2021, simply because there will be fewer people online, at least as a means of recreation. 
The 2020 pandemic forced most of the world to remain in their homes to avoid contracting or spreading the virus, and this meant a lot of Netflix and similar activities. In addition to very noticeable increases in online "hobbies," ecommerce also greatly increased, by a whopping 44%. Things like Netflix are once again being balanced with outdoor activities, as most parts of the United States are lifting bans related to the virus, but two trends expected to continue are the aforementioned eCommerce one, as well as remote work. 
The remote work trend also blew up overnight with COVID restrictions as the catalyst, and when the dust settled, many companies determined that employees were just as productive from home, but cost the companies much less in office space and related resources. With eCommerce and remote work expected to continue being very popular, hacking is expected to continue to grow as well, with a focus on these two aspects of digital communication and data sharing (both including a lot of finances). 
On the plus side, "hacking" doesn't necessarily mean vile acts, and hacking is generally split into three categories: white hat, black hat, and grey hat, and can be compared to commerce in that sense. The black market is illegal sales, the black hat hackers do illegal things. White hat hackers use their skills legally in cybersecurity jobs. 
Here is a look at 5 types of black hat hackers and what you can do to better protect yourself and/or your company assets from them. 
Phishing
Phishing is a fairly common term but is still misunderstood by many. Though there are variations, the main types of phishing attacks (and thus, the ones you should be most wary of) involve email manipulation. Hackers create phony messages hoping to solicit information in the form of a response from the receiver of the email. Simply not responding to any emails that mention any sort of monetary exchange unless you were expecting to receive them is the best way to avoid this type of hacking.  If in doubt as to what to do, it is useful to get a cyber security consultant to provide expert advice and training.
Man-in-the-Middle (MitM)
As the name would suggest, this involves a hacker placing himself (or herself, in which case it would be woman-in-the-middle) between client and server communications, hoping to "receive" access information to that server, ultimately infiltrating it. Frequent password changes and proper mobile security practices are the best ways to defend against this. 
Eavesdropping Attack
Similar to man-in-the-middle attacks, eavesdropping involves hackers seeing information they shouldn't see. With a MitM attack, the hacker actually becomes the receiver of messages between client and server, whereas, with eavesdropping attacks, hackers simply see the information being sent to the server and use it accordingly. 
Malware Attack
Short for "malicious software," malware attacks include viruses and file infectors, and in addition to often causing systems to crash, they also take down security measures of an infected network, making all of these other kinds of attacks much easier for hackers or hacking teams. 
Denial of Service (DOS)
These attacks tend to be more "grey hat" meaning they are often committed by regular, paid employees of a given company (though still very much illegal). They don't allow the hackers to access any information, but they do hijack all types of communication and transactions for a given company, which can greatly affect the success of that company's competitors. Connecting the dots means that these attacks are often orchestrated by competition, especially eCommerce competition. Keeping your friends close and your enemies closer is a good way to protect against DOS attacks. 
Evolution
All of these attacks will exponentially evolve in as little as one year, and keeping up to speed on hacker trends is the "big picture" way to ensure you and your information are protected as more and more of our lives are playing out in the digital world.
You may also like: Defend Your Business from Hackers
Image source: Shutterstock.com