Click here to get this post in PDF
Many things go into making a business successful. As a business owner, it is your responsibility to ensure that everything is running smoothly and that your company is on track for long-term success. So here are a few things that you should make sure you are doing to ensure a thriving business: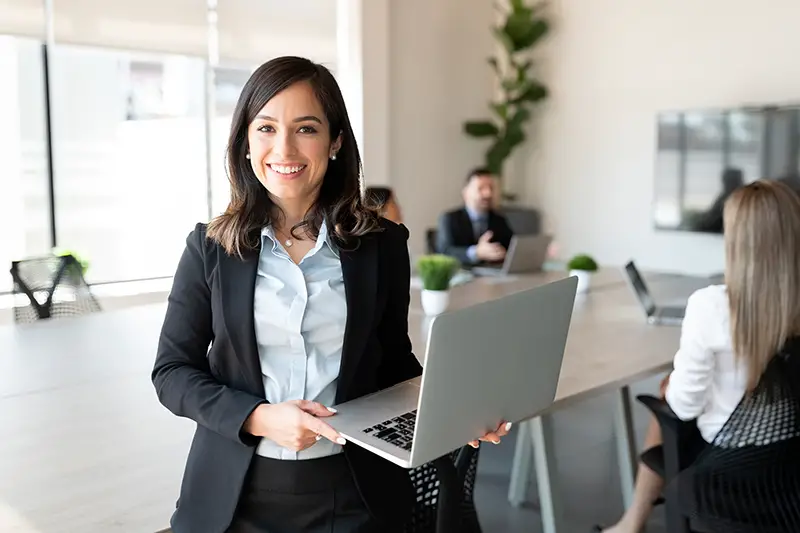 1) Keep Your Business Organized And Streamlined
This may seem like a no-brainer, but it is so important to keep your business organized. Having a clear structure and system will make everything run smoothly and help you avoid unnecessary chaos or confusion. So take the time to sit down and map out exactly how you want your business to run and what systems need to be in place for it to function properly.
To keep your business organized, you might want to consider investing in some project management software. This will help you to keep track of deadlines, assigned tasks, and progress reports. There are many great options out there, so take the time to find one that will work well for your specific needs.
To keep your business streamlined, it is essential to focus on efficiency. There are many ways to make your business more efficient, so look at all aspects of your company and see where you can improve. For example, perhaps you can streamline your order process or find a way to reduce the amount of time it takes to complete customer service tasks. Whatever it is, increasing efficiency will help to save you time and money in the long run.
2) Keep Your Customers Happy
Your customers are the bread and butter of your business, so it is essential to keep them happy. There are many ways to do this, but the most important things to remember are always being responsive to their needs and concerns, offering high-quality products or services, and providing excellent customer service.
If you can focus on making your customers happy, they will be more likely to stick around for the long haul and continue doing business with you. Not only that, but they will also be more likely to tell their friends and family about your company, which can help you to attract even more new customers.
3) Invest In Your Employees
Your employees are another essential piece of the puzzle regarding running a successful business. They are the ones who will be working hard to make your company a success, so it is essential to invest in their development and growth.
There are many ways to do this, but some of the most effective methods include offering training and development opportunities, providing mentorship programs, and investing in employee wellness programs. By investing in your employees, you are not only helping them to reach their potential, but you are also making your business stronger as a whole.
4) Hire A Good Accountant
Having a good accountant on your team is essential for any business, but it is vital for small businesses. An accountant can help you keep track of your finances, prepare your taxes, and give you valuable advice when making financial decisions.
While you could try to do all of this yourself, it is usually best to leave it to the professionals. Hiring an accountant may seem unnecessary, but it will save you a lot of time and money in the long run. You can also go the route of hiring online accountants for your business to save even more money. Whatever you decide, just make sure that you find a reputable and reliable accountant who you can trust.
5) Make A Marketing Plan
A solid marketing plan is crucial for any business. Without a good marketing strategy, you will have a hard time attracting new customers and growing your company.
You can explore many marketing channels, so it is essential to find the ones that work best for your business. Some popular options include social media marketing, content marketing, email marketing, and pay-per-click advertising. Once you understand how each of these channels works, you can start creating a marketing plan to help you reach your target audience.
It is essential to remember that you have to track your marketing efforts so that you can see what is working and what is not. Making necessary adjustments to your marketing strategy will be challenging without tracking your results.
6) Have A Good Lawyer
Hiring a good lawyer is vital for any business but essential for small businesses. A lawyer can help you navigate the legal landscape and ensure that you comply with all applicable laws.
While you may not always need a lawyer on your team, having one on retainer is still a good idea. This way, you will always have someone to turn to if you face legal issues. Not only that but having a lawyer on your side can also help to give you peace of mind knowing that you have someone to protect your interests.
7) Get Insurance
Insurance is another important consideration for any business, big or small. Many insurance policies are available, so it is vital to find the ones that best fit your company's needs.
The most common insurance types include property, liability, and workers' compensation. While you may not need all of these types of insurance, it is still a good idea to have at least some coverage in place. This way, you will be protected if something goes wrong.
These are just a few things every business owner should do to ensure a thriving business. While there are many other considerations you need to make, these seven tips will definitely get you started on the right track. By following these tips, you can rest assured that your business is in good hands.
You may also like: 13 Must-Have Skills for Business Owners
Image source: Shutterstock.com