Click here to get this post in PDF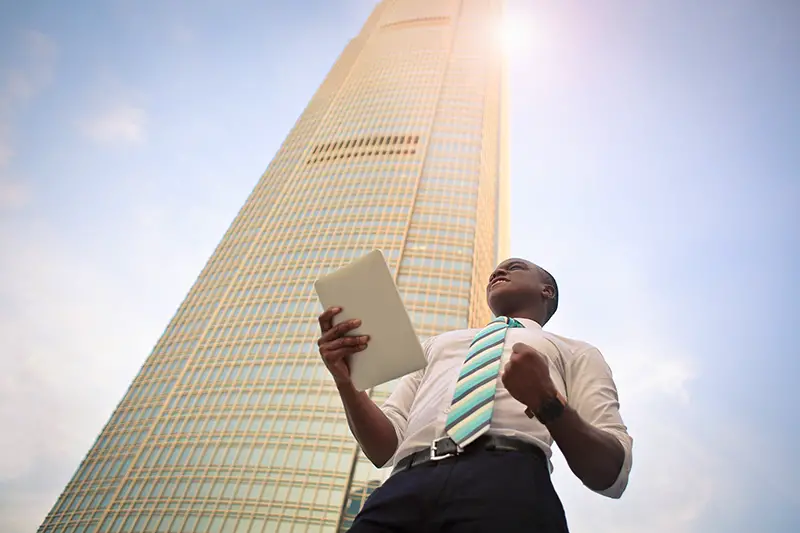 It is always the best scenario for everybody involved in a business when its owners are proactive and take the initiative to learn and grow. It is also a well-known fact that when business owners are knowledgeable and skilled, their employees and businesses have better chances of thriving.

The good news about today's digital world is that businesses can be started and managed even while folks still work their full-time jobs. Technology has simply made it easier for people to have a main job and have a business on the side. However, those who want to continue doing both but are also looking for better job opportunities can outsource some of the work in the process.

Outsourcing some parts of a job-hunting process not only saves time and energy but can also increase the chances of landing better jobs. Some of the most availed service types are resume writing service and cover letter writing. Hiring an online resume writer is a relatively easy task that can be accomplished by first selecting the right platform.

In this article, we will discuss a few skills that aspiring or existing business owners can learn to improve their business. In no particular order, here are 13 must-have skills for all types of business owners.

Provided by ResumeService24
1) Time Management Skills

In the business world, time is always regarded as money. Business owners should always apply the practices like Pareto Chart that enable their employees to focus on the most worthwhile tasks only. Learning to manage one's time can save it from a lot of extra energy and money spent. The resources saved can then be used to improve the business.
2) Marketing Skills

Running a business is also about being able to market it at every step and turn along the way. Business owners should always learn the best ways of presenting their business, products, and services. Although marketing is evolving almost daily, one can still stay updated through education and research.
3) Negotiation Skills

For any business to sustainably grow, it needs to constantly and consistently strike lucrative deals. And to be able to strike deals, one needs to know to negotiate well. Negotiation is all about the art and science of convincing people and making collaborative decisions to help each other. Business owners with good negotiation skills can bring a lot of clients and money to an otherwise hopeless project.
4) Networking Skills

Networking doesn't only provide better opportunities but also enables a business to grow sustainably. Networking is widely regarded as one of the biggest well-known secrets to thrive in just about any business. One can grow their network by attending various business-related events like awards, meet-ups, and trade fairs.

Sometimes, networking also requires business owners and their representatives to have strong resumes or any other introductory cards. For the best results, business owners can use professional online services and hire experts to do most of the heavy lifting. For example, Skillhub's resume writer service online can create the best resumes depicting one's skills for work, professional experience, and a lot more.
5) Management Skills

While some business owners may be good at bringing in work, they may not be as good at managing their people and resources. And in most cases, such businesses eventually tend to get the short end of the stick. This is also not good for morale and productivity. Thus, all business owners should lay a prime focus on consistently and efficiently managing all of their resources.
6) Leadership Skills

Business owners are essentially leaders of their business entity and the people they employ. The good news is that there isn't only a single form or type of leader. Leaders can be of several personality types and still get their work done efficiently. But, to get the best out of their business and people, owners should always know how to apply their leadership to get the best results.
7) Collaboration & Teamwork Skills

Oftentimes, businesses that aren't able to function together as a collaborative team of peers, experience early stagnation. No matter how good one's ideas and practices are if they are not able to work with other people and delegate to achieve their goals, sooner or later, they will face problems. In such cases, the role of business owners should be to implement collaboration and teamwork into their projects from the very start.
8) Overall Communication Skills

Good communication is one of the main prerequisites for any group of people to achieve any kind of goal. Without it, there can rarely be any collaboration, teamwork, or productivity. Thus, harboring an open atmosphere within an organization will always benefit business owners. You can also liven your offices up with team events, seminars, and workshops.
9) Sales Skills

Any kind of business, whether small or big, continually needs to sell its products and services to survive or thrive. Learning how to effectively sell can significantly help improve a business and its overall processes. Always remember, in this highly competitive business world, those who can effectively sell will always get a slice of the pie.
10) Financial Management Skills

Every business runs on finances, money, and how they are both managed. Businesses that aren't able to manage their monetary resources appropriately and wisely, often find themselves in jeopardy. Thus, all types of business owners must learn to manage their finances and money in the best possible way. Doing so will not only ensure stability but will also provide better opportunities in the future.
11) Technological Skills

Today's world runs on technology. In fact, today, technology is either at the center or the forefront of almost all actions and plans. Most businesses use and apply technology to improve in various ways. However, knowing how to select the most appropriate amount and type of technology can make a significant difference. Thus, business owners should always have at least a basic understanding of what tech they need to succeed in the market.
12) Delegation Skills

Conceiving brilliant action plans is one thing, being able to effectively implement them is another. For teams and people to effectively execute plans, they should be able to receive all of the information on hand. Business owners who can effectively delegate authority and information down the chain of command will invariably receive more positive than negative responses.
13) Planning & Research Skills

Being able to effectively research good information and plan for the present and future is a skill in itself. Planning is always an essential element of every successful journey towards achieving a goal. But the best plans can only be made out of the best information. And sourcing the best information requires research and learning. Business owners should always use credible information to plan for their goals.
The Bottom Line

For business owners, it is always going to be a lifelong journey of good education and smart application. If entrepreneurs haven't yet implemented the above principles into their daily and long-term practice, it's never too late to begin. In fact, there isn't a better time than right now to begin applying the principles that can only improve one's overall business practices.
About the Author
Perla Aroyo
Content Writer at ResumeService24 with more than five years of experience in the resume writing service industry. My primary specialization is English and Marketing, but I write on a great number of other topics.
Website: ResumeService24.com
You may also like: Essential Business Skills You Need To Learn Before Launching Your Business
Image source: Unsplash.com