Click here to get this post in PDF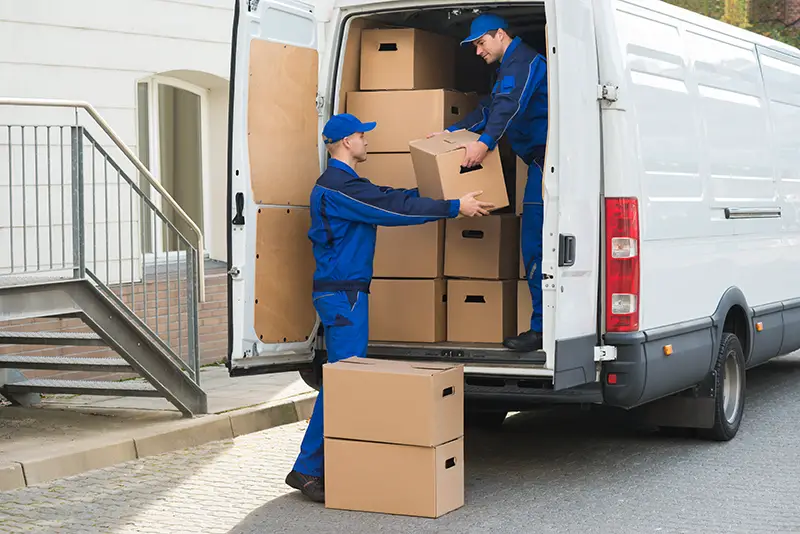 Moving offices can be a stressful and costly process, but with careful planning and preparation, it won't have to be. Here are some tips on how to make your move as smooth as possible:
Make sure that you have sufficient manpower.
Before you start the move, ensuring that you have sufficient manpower is important. You don't want to get halfway through the packing and realize that there are too many items for one person to handle. Make sure you have enough people helping with the move so that it goes smoothly and doesn't take longer than necessary.
It may be tempting to try and pack everything yourself, but if you don't have enough hands on deck, then it will be extremely difficult to get everything done quickly. Instead of wasting your time by doing everything yourself when there are other people available who could assist with the task, enlist them as helpers immediately!
Don't forget about the employees.
When moving your office, the employees must be kept in mind. They need to be informed about changes and new roles to work through them seamlessly. It's essential to show that you care about the people who work for you.
If there are any concerns or questions, address them as soon as possible and take time out of your busy schedule to do so.
Hire a professional office removalist
A professional removalist such as Gold Coast office removalists are the best way to go when it comes to moving your office. The following are some tips on how to choose a professional removalist:
Look at reviews and testimonials – Reviews can be found on websites like Angie's List and Yelp, or by asking around among colleagues who have previously moved. Reviews should give a good idea of what kind of service you can expect from the removalist in question, so make sure that they are positive ones!
Make sure they offer insurance – Most reputable companies will offer insurance coverage for your move, but if not, you should look elsewhere! Insurance covers damages caused during transport and loss or theft during transit.
Ask about their track record – If possible, ask for references from previous clients before hiring them; this way, you can get an idea of what level of service they provide and whether or not people would recommend them in the future (and why).
Install new office signs
Office signs are an important part of your office's branding. Make sure to install new signs on the front of your building that is visible, legible, and up-to-date. Your signs should also be reflective—it's not just good for nighttime but also bad weather when visibility is low. Finally, good neon signs will have lights that automatically turn off when it gets dark, so they don't burn out overnight or in cloudy conditions!
Have the right tools for the job.
When you're moving an office, there are a lot of things to think about. First, you want to make sure that everything goes smoothly and that you have the right tools for the job. Some things are obvious: if you need a moving truck, then it's probably not something you'll be able to do without. But other tools might not be as necessary.
If you don't have experience moving offices before, it can be hard to know what tools will help make your move easier and which ones aren't worth spending money on. Here's our guide on how best to prepare for your office move with all of its different aspects:
Change your address.
It's important to change your address on all your business cards, letterheads, envelopes, and other materials. This includes updating your website and social media accounts. You'll also need to update your listing in the telephone directory, Yellow Pages and White Pages. This will ensure that people can still find you easily even though you're moving locations.
Assigning roles and tasks.
Once you've decided who will be doing what, assigning roles and tasks to the right people is important. This is how you ensure that everyone knows what they are doing, which in turn makes for a successful move and helps protect your company from any potential issues that may arise.
When assigning roles and tasks, consider whether or not an individual is suited for the job and their availability. For example: if someone has never been involved in moving offices before but is available on weekends, then they might be a good person to work on office relocation prep (such as securing boxes). On the other hand, if someone has experience in moving offices but isn't available until Monday morning because their current job takes up most of his time during weekends—then he or she would likely make an excellent choice for monitoring boxes during the moving day itself (since this allows him or her more flexibility).
It's also important that everyone knows exactly what they're responsible for doing throughout this process so there aren't any surprises later down the road! If there are specific things like packing materials needed from other departments within your organization before moving day – make sure everyone knows about them early enough so nothing gets overlooked when crunch time hits closer to deadline week.
Refurbish and fitouts a new office
Getting a new office ready is a big job, but you'll want to make sure that all the moving parts are in motion before you start. While it's important to focus on getting your business fitouts set up, don't forget about your employees! They're integral to making sure everything runs smoothly as you move into your new space. Hiring an office removalist will ensure that they have appropriate accommodations while they work out of two locations until everything settles in at the new office.
If there's one lesson you learn from this article, it should be this: hire professionals when possible! It's important because it saves time and energy later on and because having experienced movers who know exactly what they're doing will help prevent damage during transit (which can cost even more money down the road). Also, if something goes wrong with your move, it's usually cheaper and easier to fix before rather than after moving day—so don't cut corners where safety is concerned!
Have a checklist ready.
A checklist is a list of things to be done in a specific order. A checklist can help you avoid mistakes and ensure all tasks are completed. In this article, we will discuss the importance of having a checklist ready when you move your office.
What should be on your checklist?
Your first step will be to identify what needs to be done during the move to ensure everything gets done properly and on time. You want to stay organized throughout the process because it's very easy for things like paperwork or other documents to get lost or misplaced if they're not organized properly.
Get rid of unwanted items beforehand.
When moving your office, you can do a few things ahead of time to make the process run smoother. One of these is getting rid of unwanted items beforehand. Don't wait until the last minute, as this could be detrimental to your move, because if you try to do it all yourself and find yourself overwhelmed by how much work there is still left to do on top of everything else—well, let's just say that doesn't sound like an ideal way to start off a new chapter in business!
If you have items that aren't allowed at your new location (such as hazardous materials), get rid of them now so that when it's time for your move, they won't cause any problems or delays in getting settled into your new space.
Notify and update your clients, customers, and any other interested parties.
Notify and update your clients, customers, and any other interested parties. You should make sure you have the right phone numbers, email addresses, and postal addresses for each customer. You may also consider sending a letter outlining your new address and contact details.
Conclusion
Moving your office can be stressful and difficult, but if you have the right equipment and team members to help you out, it will be much easier. By planning ahead, you'll know exactly what needs to get done and when. This will also make sure that everything runs smoothly throughout the entire process!
You may also like: 6 Considerations to Make When Moving Office
Image source: Shutterstock.com