Click here to get this post in PDF
Are you relocating your office anytime soon? Well, if you are, you'd know it is a tedious and tiresome process that leaves many business owners stressed. But when carefully planned and executed, it can become a hassle and stress-free move.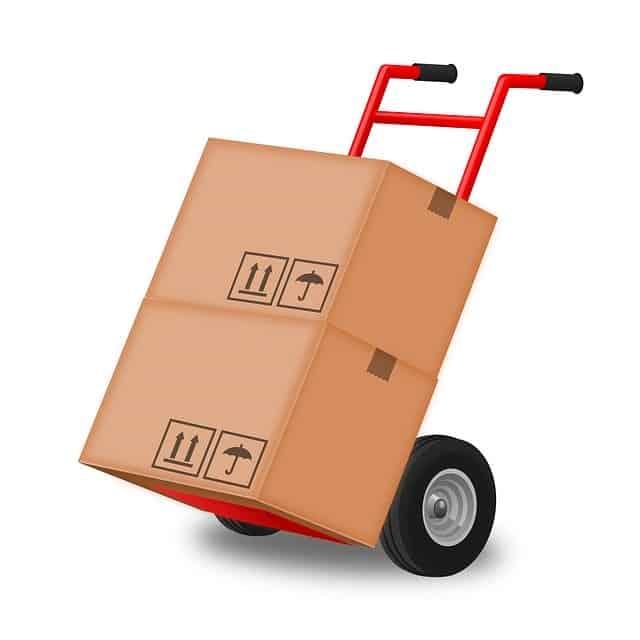 To help you get started on the right, enlisted below are a few considerations to make when relocating an office.
Create A Well-Structured Moving Plan
First things first, curate a well-planned moving plan and checklist, listing down all the steps involved in the moving process. Here's what you can include in the list:
Duration of the move
The time duration for each task
Work Distribution
Cleaning Schedule
Things you need to move/ buy
This plan will be your guide throughout and help you complete the move within the set timeframe.
Set A Budget
Once you've drawn a plan, it's time to allocate a budget for the move.
Talk to your move team and ask them to research and set a budget. Once they have crafted the papers, doublecheck to ensure each and every aspect of office relocation is included.
Make sure they divide the budget in a judicious way. It must cover:
Transportation costs
Interior designing costs
New appliances and furniture costs
Logistics cost
Look For A Well Designed Office
One thing that needs to be carefully examined is the office design. Your new office should be well-spacious to accommodate all departments. Moreover, it should have proper ventilation and air circulation.
In case, you like the space but are not sure if it's ideal for your business, get in touch with a team of interior designer and discuss your requirements. Maybe, they can figure a way out and renovate the space into something you want.
Few pointers that can help curate an ideal office space.
Addition of indoor plants can make the indoor air healthy.
Insulated windows can keep the building cool during summer and warm during winter.
Skylight installation can make the setup bright.
Choose The Right Location
Before informing your employees about the move, make sure the location is safe and hygienic.
Things to look for when choosing the location:
Transportation connectivity with the main city.
Network connection.
Proximity to community centres, gas stations, hospitals, and other important services.
Parking lots in the area.
A good office location will not only keep your employees satisfied but also motivate them to work harder.
Inform Your Utility Providers
Once you have finalised the location, inform your current utility providers and suppliers about the move. The last thing you will want is the supplies getting delivered to the wrong address. Ask your electricity, gas, water, Wi-Fi provider to transfer the connection to the new location. If they cannot, get it disconnected and contact local providers that work in that area.
Furthermore, change the address on your website.
Hire A Professional Moving Company
There's no such thing as a DIY office move. That said, it is always wise to hire a commercial moving company in your area, like South Park Removal Service Ltd.
Professional movers have the required training and skills to carry office relocation of all sizes. They come on time, pack your belongings carefully, and load them securely. They have a valid license and provide proper insurance in case something is lost or damaged during the move.
Final Thoughts
Sure, office relocation is a time-consuming process, but it doesn't have to be taxing. If you follow these tips, you can control everyone's stress level and make the process as easy as a breeze.
Hopefully, this article helped you. If you have more tips regarding office relocation, kindly leave them in the comment section below.
You may also like: Are You Moving your Business From NYC To Los Angeles?