Click here to get this post in PDF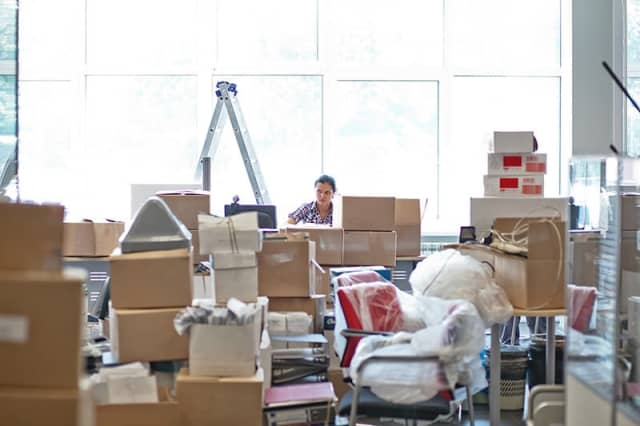 When planning an office relocation, whether you're moving across the street or to a completely different part of town, there are plenty of important factors you'll need to consider in order to make your relocation quick, efficient, and easy. Otherwise, it could turn into a nightmare for employees, management, and customers alike.
From logistics to transportation and handling, moving an office can seem like a stressful task, one that might even cost you in terms of revenue and customer retention. Here to help you organize a stress-free move are the five essential tips on how to conduct an efficient office relocation.
Plan your move well in advance
Like any long-term business decision, the decision to move your office should be accompanied by months of prior planning. You will need to plan your move by first settling on the location of the new office and prepping it thoroughly to accommodate your staff and your office essentials.
Be sure to plan your electronics disposal and mark a day in your calendar when you're going to purge all of the unnecessary clutter in your office. Finally, don't keep your employees in the dark, let them know when the move will be taking place so that they can get their workstations in order.
Purge the clutter and recycle old electronics
The moving date is drawing ever nearer, and you don't want to be caught off guard having to move all of your things at once, especially the things you no longer need. Instead, make sure the office is thoroughly organized by systematically decluttering every room and every office.
This will make the entire process more efficient and allow your new office to remain clutter-free. Additionally, be sure to dispose of any old electronics you might have laying around. Things like old computers, printers, and cell phones should be disposed of safely in order to prevent e-waste. Plus, you will have less stuff to carry to your new office.
Plan for coverage
Closing the doors of your office even for a single day can be harmful to your business and reputation. You can either plan for a small one-day loss of revenue, or you can organize adequate coverage for the duration of your move. As a third option, you can move your office in sections, thus working fluently without losing business.
While you should avoid having to close your office at all costs, not working for a day while your office is being relocated can be the fastest and easiest way to relocate stress-free. However, be sure to designate a team as emergency customer contacts.
Relocate professionally
Moving an office across town is not the same as moving a home – you will need professional help in handling and transportation, loading, and unloading. Due to the fragile nature of an office relocation, you'll need all the help you can get plus professional equipment such as durable boxes, bubble wrap, and duct tape.
Be sure to ask for help from certified, genuine pros, such as these Eastern Suburbs removalists, who can offer professional packing, loading, transportation, and careful unloading. Remember, choosing the right moving company can mean the difference between a stressful move and a quick and easy relocation.
Change your digital address and notify customers
Finally, you want to let all the relevant people know you are moving. Be sure to update your vendors, clients, partners, and customers well in advance, and don't forget to change your NAP (Network Access Protection) information on Google as well. You also want to create accounts on all major search engines to update your old listings on relevant directory sites.
Relocating an office might seem like a daunting and expensive task, especially if your business depends on day-to-day transactions. However, by following these essential tips you will have an easier time organizing an efficient, stress-free move.
You may also like:  6 Considerations to Make When Moving Office
About the Author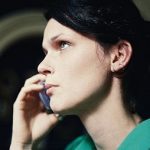 Lillian Connors believes that the question of business goes far beyond the maximization of profit through different money-grabbing ploys. Instead, she likes to think that ethical principles should be at the core of every commercial venture, paving the way for a much more balanced distribution of wealth on a global scale. You can check her out on LinkedIn.