Click here to get this post in PDF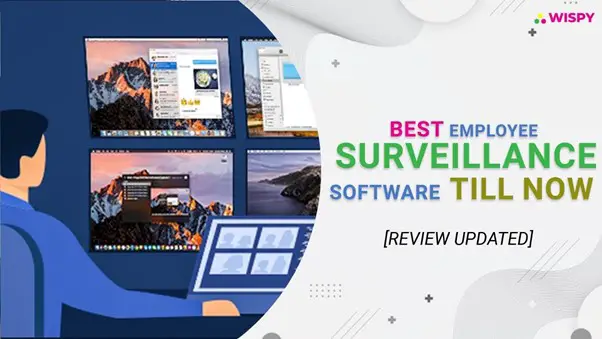 The covid-19 has changed the dynamics of working; offices worldwide are required to operate from home to avoid health issues. From small businesses to large corporate companies, the demand for employee monitoring app is rising. 
That's because it is essential to monitor employee's work activities. It will allow the employer to track internet usage, app activity, calls, and employees during office hours. Most importantly, the company's private data is secured through software to spy on employees. 
TheWiSpy best employee surveillance software- An overview 
TheWiSpy is an employee monitoring solution that helps people spy on android devices and gather information for them. It is the best spy software that you'll find in the market because it offers efficient results within seconds. Brace yourself because you're about to understand why THEWISPY is the best employee surveillance software. Its advanced features and functionality it has made monitoring employees remotely on a better level.
How TheWiSpy works:
It is natural for beginners to have questions about the working of spy apps, and we got you covered with this article. The working of TheWiSpy employee phone monitoring is simple and easy to understand. You will have to install the application to use the innovative features of the app. This step is available in detail in this article below; once you will have the application installed on the target device you want to spy on, the rest process is a piece of cake. 
You need to log in to the app's dashboard using a web browser on any android device or desktop to view information through software to spy on the employee. A unique email is assigned to each user to access the dashboard anytime they want for monitoring. You will get access to the respective license you bought and start tracking right away.
How to install the TheWiSpy app: 
If you want to start spying on your employee right away, then first, you need to install TheWiSpy app on the target device. For that, you will require to follow essential but straightforward steps explained below. 
1. Buy the license:
TheWiSpy is an in-purchase app, and you need to buy the license to use the smart features. There are three different subscriptions available that you can buy according to a specific need. It is approachable on TheWiSpy website. 
2. Install the app on the device:
Once you have completed your first step of buying, you can install the app on the target device. You will receive the installation link through an email along with account detail. By clicking on the available link, TheWiSpy employee surveillance software will install in few minutes.
3. Start tracking:
As you have installed the app, you can set up the account and can remotely monitor your employees without any issue. 
Which devices are supported by TheWiSpy?
TheWiSpy is compatible to install on android devices with almost all versions. Although there is one restriction that the OS version is 4.1 and more, or else the app won't install.  
Pricing of TheWiSpy software:
The pricing of the TheWiSpy employee monitoring solution is affordable and is available in three different subscription packages.  
1. Basic:
1-month subscription: 
It is available for $19.99 only for one month.
3-month subscription: 
This subscription package is available for $49.99 only.
6-month subscription: 
The easy six-month package is available for $79.99 only.
2. Starter:
15-days subscription: 
It is a starter subscription package that is available for only $9.99, including smart features.
3. Premium:
1-month subscription: 
The premium package for a one-month subscription is for purchase for $29.99 only.
3-month subscription: 
It is available for $59.99 only.
6-month subscription: 
The six-month premium subscription package is available for $89.99 only. It includes all new and advanced features for expert spying. 
How TheWiSpy is the best employee monitoring solution?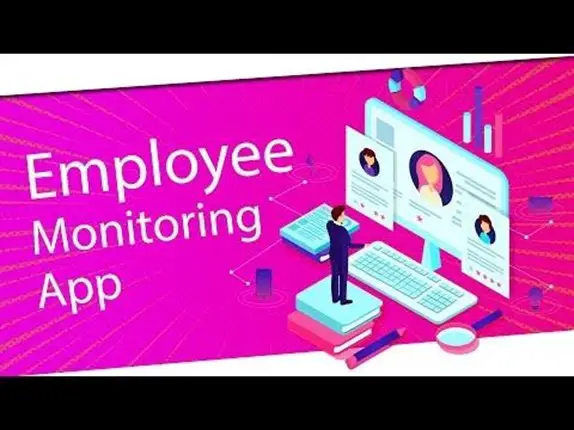 One thing makes a spying app better than any other app in the market, and that is what qualities it offers to the customers. The app features also hold quite an impression, but besides that, what services and how efficiently these services are essential. Following are exceptional qualities that TheWiSpy employee surveillance software offers to its users. 
Highly compatible:
It is a massive quality that TheWiSpy has a high compatibility for android devices. You can check the compatibility of your device with the app before buying it so it will not go to waste.
User-friendly interface: 
No matter how excellent the app is, as long as the user is not happy with it, it's a waste. Many monitoring software for employees in the market offers great results. However, many are complicated to use. And people don't want to use them, but TheWiSpy has a user-friendly interface and quality, real-time results. You can use this app like a pro by following simple steps. 
Undetectable spying:
Finding out about an app installed on the device is relatively easy, but when you want to spy on someone's phone, the app must be undetectable. TheWiSpy is expert software to spy on an employee that is undetectable. You will monitor all digital activity and get information in real-time without employee knowledge. 
Great customer support:
It is a significant aspect to provide great customer service for a successful app. When users start using an application, they have many questions and misunderstandings, and they need answers. TheWiSpy offers 24/7 customer support that means whenever you have a query, you can ask right away, and within minutes or seconds, it will resolve. 
Dedicated app:
Keeping personal data secure is the priority of every user of the app, and the app promises to keep your data safe. TheWiSpy's privacy policy is highly followed, and it ensures secure personal information yet provide the best spying results for you. 
Availability in affordable package:
It is a dream to get the best quality software to spy on an employee on budget, well how would you feel if I tell you that's possible now? TheWiSpy has excellent real-time results in affordable packages. You can get a package of your need and start spying right away.
Advanced features of TheWiSpy employee monitoring app:
Indeed there is a reason for the incredible popularity of the TheWiSpy app, its smart and advanced features. There are more than 30 features for employee phone monitoring that you can use for spying nonstop. 
It is essential to keep an eye on your employee, and one of the great ways to do this is by recording calls. TheWiSpy employee monitoring app provides the feature to record incoming and outgoing calls and listen later. 
Company information is private, and it is hard to trust company workers that they'll keep it safe. Call tracking feature help employer to track all call history its making call history, incoming call, or outgoing calls, and you can get information within seconds using this feature.
Texting is one of the primary sources of online contacting, and if you want to spy on any of your employees, you need to spy on text messages. TheWiSpy employee surveillance software allows you to monitor the conversation. 
It is almost impossible for employees to work with total concentration when working from home during office timing. That's why the GPS monitoring app is essential in an employee monitoring solution. TheWiSpy offers an expert GPS tracker that will generate real-time location whenever the user will enable the feature. 
The workers are under your supervision during working hours, and they shouldn't be allowed to go anywhere while working. You can restrict your employees from certain areas that you don't want them to go. Such as they can stay in their house office and can't leave that area until the office hours are over. When they enter the blocked room, you will receive an instant message or alert.
Website and app restricting:
100% result is only possible when the employee invests their hard work and dedication to the project. Working from home is equivalent to getting distracted easily by social media apps and websites. The solution is to use the restricting feature in the employee monitoring app that will help you block such apps or control websites' usage.  
Tracking digital activities:
TheWiSpy will help you monitor the cell phone's digital activities or device with an employee monitoring solution installed. From stored files to incoming calls and texts, you can monitor everything through this app. 
Imagine you know that your worker is a traitor and meeting your opponent; you can't hear the conversation because it's impossible to be near the location. But surround recording feature is a lifesaver because it can record the live chat if the target device is closed. You can catch the traitor and have proof as well.
Concluding thoughts:
As an employer, it is your responsibility to manage and control your workers, either they work in front of you or remotely. Luckily there are employee monitoring apps available that allow specific controls to help employers spy on them but keep their privacy at the same time. TheWiSpy is the best employee monitoring software so far because it offers advanced features and real-time results. 
Customers around the globe using the app are satisfied because of 100% results. It has everything that a user can want from the best android spy app, from quick and authentic results to 100% security data. Get your TheWiSpy app today and enjoy monitoring with minimum effort. 
You may also like: Jjspy Review: Remotely Monitor Any Activity Of Kids' Or Employees' Phone