Click here to get this post in PDF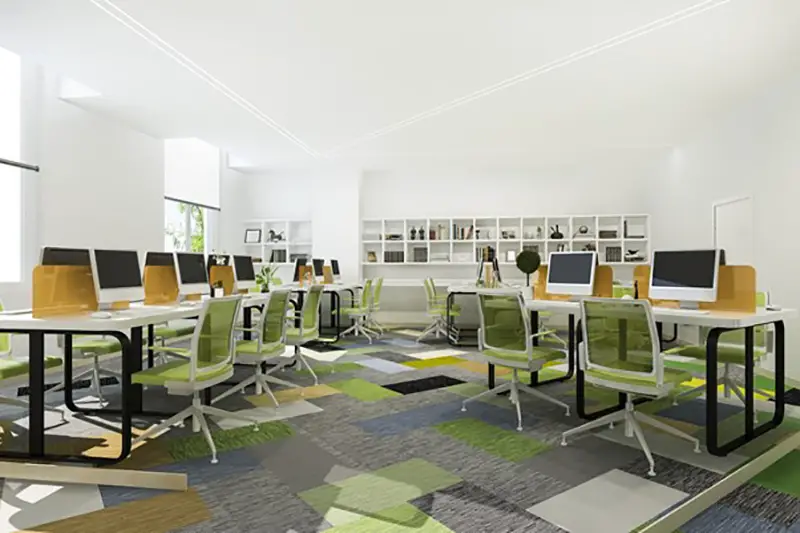 Whether you're running a small to medium or an established business, building an office space can be a daunting task. Office space planning is a very important requirement in any office expansion. Technology is a crucial consideration for office expansion since it provides the tools to save space, improve office design, foster team collaboration, and amp up productivity. Interior Product sourcing platform can help with the procurement of office furniture and other decorative articles to improve the employees' productivity. Office space planning is critical for optimum utilization of space, create a strong culture, and maximize efficiency.
To help, we have put together essential office design tips that will enable your new space to grow and evolve with you.
Predicting growth 
When designing an office space for a flourishing company, it is crucial to plan for future growth. If your business's growth trajectory is growing, you could consider expansion. Plan and Organize your space with the future in mind, so you don't have to reorganize and redecorate out of necessity. The last thing you want is to replan, invest time and money into an office build only to outgrow it
Defining company culture 
Your workspace will define the experience of every single employee in your office. It is a constant visual nudge of your company culture and values, visible to clients and employees. A quick tip is to consider asking about the culture while deciding on the office space and seeing if there's an opportunity for you to work out of the shortlisted office or building for the day to understand the aura.
Reorganize 
Simply shuffling and organizing your current set-up around to create a more efficient layout is the most cost-effective way to expand office space. While planning, you may want to consider areas in your office that are not being used. These spaces can be utilized to create spaces or cubicles for additional employees. Studies have indicated that an appropriate office layout and other environmental factors affect employee well-being and productivity. 
Design a flexible workspace 
A flexible workplace is essential if your business is scaling up rapidly. A design plan including open floor plans with demountable walls, mobile screens, and easy to move furniture can assist flexibility. A flexible workplace makes it easy to accommodate new people and allows for better space utilization in a growing company.
Going Remote? 
The pandemic and swing in cloud organizations have led to many businesses utilizing remote working plans to allow their employees to work from home office or away from the office. You may want to consider a selected space planner to calculate the space utilization ratio to chalk out an efficient and cost-effective layout. Another trick is to include a flexible space with movable furniture, which allows you to keep your office comfortable. 
When you're planning and designing a new office space, keep in mind that time is critical. It is essential to dedicate maximum time to evaluate your office design and space options properly. Hand-picking an office workspace is always a significant decision for your business. This decision will impact multiple aspects like investor relations, employee productivity, and clients' first impression. Most importantly, it's essential to plan and design the space according to your staff members' needs.
You may also like: 5 Luxurious Office Designs Which Will Leave Your Client Breathless
About the Author
Vivek is a global sourcing expert and has worked with and assisted clients with their sourcing requirements for 1000+ projects in his 15+ years in the industry. With the aim to fulfill the evolving needs and demands of architects, interior designers, project managers, and HNIs, he started Arcedior – the most loved, curated products platform with 50,000+ products from 500+ brands spanning 30 countries. Being a design enthusiast with an eye for details, he also started a group on LinkedIn called 'Design Leaders Roundtable – A Collaborative Community for Architects & Interior Designers' which now has over 4K members. In his free time, he loves to travel with his family.