Click here to get this post in PDF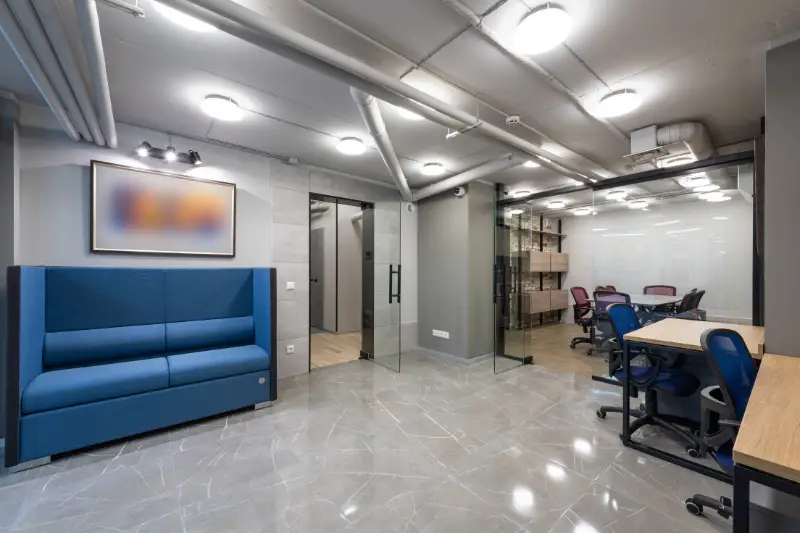 Setting up an ideal workplace for your business and organizing everything is as difficult a task as starting a business, per se. That is because your first office plays an important role in setting up your business's image in the eyes of potential investors and reflects your credibility. 
Singapore is one of the world's strongest and least corrupt economies, making it a great place to start a business. However, while setting up an office, consider everything from a good budgeting strategy and business needs to all your employees' convenience. This decision does not only require a lot of time and money but also plays an immensely crucial role in your business's success and its way forward. There are a lot of factors that you need to consider before making that big of a decision, a few of which are as follows: 
Plan the layout
Ensure you focus on your office's layout and comfort level for yourself and your employees. Choose an office in a building big enough to cater to your future needs when your business grows. Choose a location which you can expand when your business expands as well. Ideally, consider everything from the infrastructural design to the technology deployed in your office.
You can start with this by consulting certain companies in Singapore that specialize in providing serviced offices that suit your business and employee demands. They can help you compete with Singapore's world-class offices that it is known for. Their personalized first-class services, which include conference rooms, individual working spaces, business lounges, state-of-the-art technology, and modern infrastructure, make your office a comfortable space for all your staff. Their services are designed to suit your business model and increase its sustainability in the market by providing you with the best quality services. 
Decide the location
When starting fresh, it is imperative to consider the will and convenience of your new employees since they are an asset to your company. Choose a place that is easy for your staff to commute to regularly and has enough parking space as well. This will reduce absenteeism in the workplace since the employees will be able to show up to the office, even if it is for a short while, in crisis as well. This will also give a boost to their productivity since long travel can end up draining one's energy. Ensure the location has places for recreation like lunch so your employees do not become isolated while at work. 
When deciding the location, look out for competition. You may want to choose a location suitable for your business model and convenient for your customers to commute to. However, do not choose a place that is overcrowded with competition and threatens the sustainability of your business. 
Prioritize IT services
It is imperative to focus on your new office's IT layout when it comes to being. IT glitches end up wasting a lot of time for the employees, thus taking a toll on their productivity and work hours. Get all the necessary equipment like printers, internet connection, computers, multimedia projectors, etc., to make the staff's day-to-day tasks as easy as possible. Ensure you have an IT expert for all the technical glitches common in offices. This will not only save your time but a lot of your energy as well. 
In the beginning, investing a lot of money in IT services is crucial because it allows your team to collaborate in a more advanced environment. This helps to increase their efficiency and productivity.  
Budget wisely
Opening your first office may require heavy budgeting on your end, especially if your focus is high quality in terms of technology and infrastructure. You not only need funds for the initial infrastructural fixed costs but also utilities, your employees' regular requirements for work, marketing your business, and many other variable costs. You need to make a budget and strictly follow it, but do not go overboard because, in a startup, you are the risk-taker, so budget wisely. 
You may also want to discuss your financial viability and resources with a professional financial advisor to educate you about your business's risk and return. Negotiate for deals that are the most cost-effective and set your priorities straight. 
Enhance the vibe
Vibe and comfort are two things that hold the most importance to keep the productivity of your employees high throughout the day. Make sure you choose furniture that allows your staff to sit and move around in the office easily and comfortably. Choose light and vibrant colors that give your office a professional and beautiful look that drives you and your employees to show up at work every day. 
Select equipment that looks professional as well as provides ease for your staff. For example, standing desks can help to reduce back pain, and whiteboards are essential equipment in conference rooms. Choose ergonomic chairs that can be adjusted and tilted and desks with sufficient drawers for the employees. The best way to go about it is to consult with your team and choose furniture and equipment that suits its needs and style. However, balance what your employees desire and what you can afford. 
Decide whether to lease or buy
If you decide to settle in for a shorter period to experience the location, leasing an office may be a better option. However, for long-term purposes, buying an office in a building seems more financially attractive. 
Leasing makes it easier to leave a space if it does not seem fit to you after some time but restricts your renovation options. However, buying an office makes you bound for a longer period. Analyze the pros and cons of both and then come to a final decision. You may consider approaching a commercial agent who can guide you with the market price and deals, thus making the whole thing more affordable. 
Conclusion
How your office looks and functions and your employee satisfaction ultimately attract people to invest in your business. Building a good-looking office might seem like a heavy expense initially, but it is a great investment in the long run that will provide you with amazing returns. Do not forget to announce your move once you open an office. Market your location, attract people, and get going.
You may also like: The Ultimate Work From Home Checklist for Startups
Image source: Pexels.com