Click here to get this post in PDF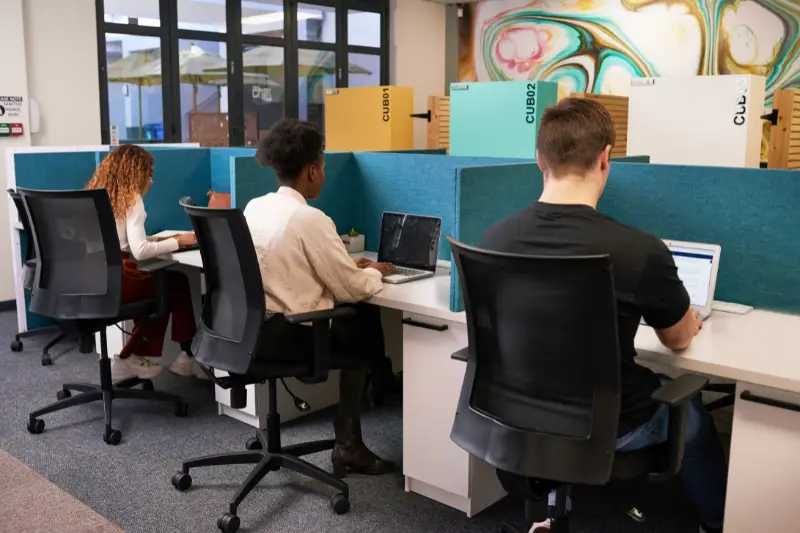 Nearly all homes and offices use some ergonomic chairs at the desks, computer tables, and make a big difference to our lives. For one reason, they help us sit comfortably to work long hours without harming our physiques. You have so many, so various styles and designs to choose from to match all interior décor and color schemes.
Finally, they can be customized for maximum comfort and to fit all body types. If you notice, the chair will have lots of knobs, screws, movable parts on and around it. People often buy adjustable chairs so that they can take advantage of the maximum ergonomics. However, buying and using an adjustable chair doesn't necessarily make your desk-seating arrangement ergonomic.
You also have to know how to adjust and align the chair so that it fits you properly. It is essential to know just a few tips and tricks on setting it up and eventually better your sitting posture and reducing pain in the back and neck area.  
Adjusting your ergonomic chair
Have you already bought your ergonomic chair? Perhaps you spent time browsing a few different office chair options online using office furniture websites such as Office Monster and have finally picked out your dream chair? Fantastic! Now it's time to set it up. Start by first simply sitting in the chair next to the desk you will be using. If you experience any discomfort, you will need to understand how to sit in the chair and adjust it to fit you. To do that correctly, check each of these things first:
Depth: Seat pans can be adjusted too. Sit back in the chair fronting the backrest and check the distance between your legs and the seat edge. There should be around one inch of space between you and the seat edge. If not, adjust the ergonomic office chair seat pan to create a little space, so your legs stay straight when seated.   
Height: The optimal chair height should permit you to keep your feet flat against the ground with legs bent at a 90-degree angle. The knob for adjusting the height is usually placed under the seat pan on the space between the chair legs and the seat pan. Keep adjusting till you are seated as described here. If the chair cannot be moved beyond a certain height, get a footrest.
Backrest: Backrests come with adjustments that let you choose the right fit. Move the backrest to a position where the lower back area fits smoothly against the lower back. The stiffness of the backrest should be changed so that it gives you solid support and offers your movement.
Lumbar: Some chairs come with extra lumbar support that can be adjusted individually. This support should fit against your back and can be adjusted to your liking.
Headrest: This is the very top of the backrest and should support your head once you are seated. The headrest should be positioned towards the bottom of the back part of your head. It should not feel as if the headrest is pushing your head downward or forward.
Armrest: This part of the chair sits directly under your forearms. Both armrests should have the same height distance, which is about your elbow height. To determine this, note the height when arms are placed vertically against your sides. Move around the armrests till they fit under your forearms easily.
Using your ergonomic chair
Now that you have adjusted your chair to perfection, it's time to start using it correctly, so your back, neck, and head are comfortable. Sitting with the correct posture and correctly can help prevent aches later on. Here are some helpful tips for sitting correctly in an ergonomic chair.
Never sit with your legs crossed for a very long time. You can cross your legs for a few minutes at a time. When you sit this way for a prolonged period of time, you can develop a tilted pelvic region, arthroplasty. Eventually, your head will begin tilting forward whenever you sit.
One way to avoid bent posture is to sit with your back and shoulders straight. This is why adjusting your chair backrest is essential; it helps prevent you from slouching forward!!
Don't sit for hours at a stretch, even if you are seated correctly. Get and up now and then to stretch or walk around. This gives your body a rest and prevents it from falling into bad positions.
If you need to buy the best office chair for work or office, look around for one that's easily adjustable and has all of the features we've mentioned here. 
Also read: What Are the Best Standing Desk Options on the Market for Productivity and Well-Being Improvement?
Image source: stock.adobe.com