Click here to get this post in PDF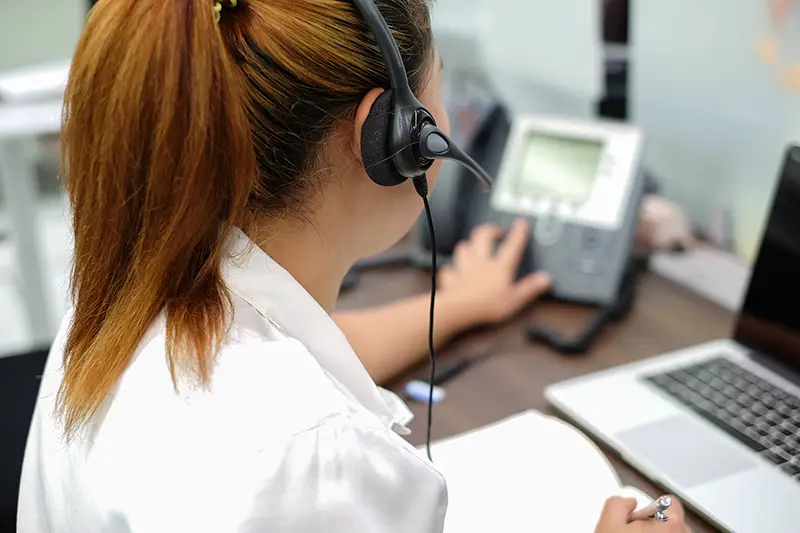 Telephone conversations may not be as popular as digital communication methods these days, but phone calls still play a vital role in business success. Even if you don't utilize a traditional desk phone or phone bank to make and receive calls at your company, you probably have cell phones that connect to your business number. Many business owners also utilize voice-over-IP (VoIP) technology to field calls digitally using the Internet. These calls can be routed through the Internet to behave just like a landline or cell call.
The Importance of Documenting Calls
In the modern digital era, business owners are encouraged to keep records of customer interactions. In fact, some industries and businesses are required by law to comply with record keeping regulations. For example, businesses in the financial industry will often partner with a supplier of Nice call recording software to keep track of calls and comply with federal regulations as set out by legislation like the Dodd-Frank Act. This software provides efficient call recording along with other features necessary to stay within the law when it comes to recording conversations over the phone.
Gaining Consent
Whether you use NICE call recording, Nice VoIP call recording or another solution, understanding your legal obligations regarding consent is crucial. Each state has laws regarding who can record phone calls and how recordings can be obtained. In these laws, different states have different requirements regarding consent.
Some states like Wyoming and North Carolina are one-party consent states. This means that only one party needs to give consent in order for call recording to be legal. Other states, including California and Delaware, require two-party consent.
Call recording in these states requires the consent of both parties to a conversation in order for a recording to be legal. If a call is recorded illegally, not only might your business face legal issues in the future, but the call may also be thrown out in court if it is ever introduced as evidence in a case involving your business.
Providing Disclosure
In order to avoid the potential for legal trouble, it's typically a best practice to simply include a disclaimer that all calls are subject to recording. This disclosure gives notice that a conversation may be recorded, and you might also include the ways in which a recording could be used.
Many businesses will simply inform callers that recordings will be used for training and business purposes. This generally covers a wide range of uses, including legal uses, so that all conversations recorded using things like NICE VoIP call recording solutions and Nice software are within legal limits.
Time Stamping Your Recordings
Time stamps may be another legal requirement of a recorded phone conversation. In fact, the aforementioned Dodd-Frank Act requires that recorded conversations obtained by financial institutions include time stamping. This can be done using some software applications, but you may also need human verification in some cases.
Archiving Your Recordings
Once you've recorded a phone call, it will need to be archived. Once again, the type of industry you work in may determine the process and amount of time required for archiving. For example, the financial industry is required to archive recordings for at least five years.
The archiving process may require certain security protocols as well. Cloud-based storage may be ok to use for some recordings, but encryption is definitely going to be a factor in where and how recordings are stored.
If a recording is accessed by an unauthorized individual due to a lack of security standards, your company could be facing serious legal challenges from private individuals, banks and other financial institutions as well as state and federal regulators.
Note: The above information is not intended to constitute legal advice. You are encouraged to work with a qualified attorney to obtain legal advice regarding your obligations as they pertain to call recording in your state and industry.
You may also like: 5 Ways Virtual Phone Numbers Can Help Small Businesses
Image source: Shutterstock.com