Click here to get this post in PDF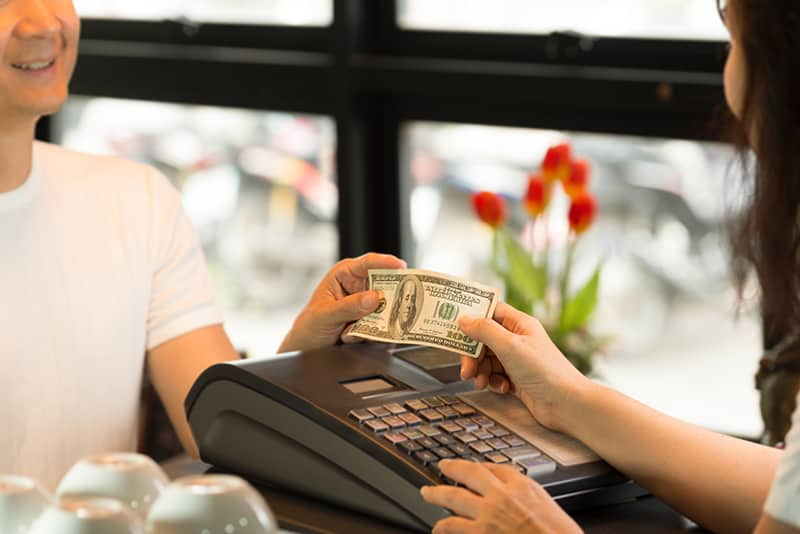 Is cash dead? Many have been predicting this for some time now. Even though online shopping is ever increasing, the disappearance of cash is still some way off, if it will ever happen. So, let's take a closer look at the future of money in the business.
What is Cash?
What do we mean by cash? This is an important question? Cash payment is more abstract than it ever has been. Our wealth is now, more than ever, kept in intangible investments. Mortgages, pensions, bank accounts, and stocks. All of these are in the place of storing cash physically. But for this article, we mean real-world notes and coins as opposed to cashless digital transactions.
Do Cashless Societies Exist?
Not quite, but there are a few contenders that are heading that way. If you look at all consumer spending in Sweden, as an example, we see that they are 85 percent cashless. Even considering how massive this sector of the market is to them, it is difficult to see if they will ever reach 100 percent, and, if so, how long that would take.
Convert to and From Cash to Digital
It would be difficult to see a world where here in the USA we would be doing away with cash entirely. Virtually everyone receives their wages directly into the bank these days. So, if you are to use cash, then it needs to be converted from its digital format. The classic ATM is where we would traditionally withdraw small to medium amounts for day to day use. The modern ATM can offer many more services, such as topping up cell-phones or withdrawing from a variety of digital services, even cryptocurrencies, so check out where you might find a Bitcoin ATM machine near me.
Digital Charges vs. Cash Charges
As a business owner, you will need to be aware of financial transaction charges, and these exist for both digital transactions and cash transactions alike. If you take card transactions, then you will be on one of two types of tariff, either you will be charged a fee per transaction, or you pay a fixed monthly fee. So, is cash better? Well, not quite. If you are to deposit cash in your business bank account, you will also face a percentage charge for this. 
Scenarios Where Cash Would be Difficult to Replace
There are various times when it's not possible to replace cash in any meaningful way. A bank transfer would not have the same emotional pull as placing a banknote in a grandchild's birthday card. For people who are in certain situations, such as the homeless, or those collecting for charity with collection tins. We suspect there is always going to be some need for cash. The requirement for cash may be in a diminished capacity in the future.
This article has been contributed on behalf of Paxful. However, the information provided herein is not and is not intended to be, investment, financial, or other advice.
You may also like: Cashless Payments: A Quick Win for your Customers
Image Source: Shutterstock.com