Click here to get this post in PDF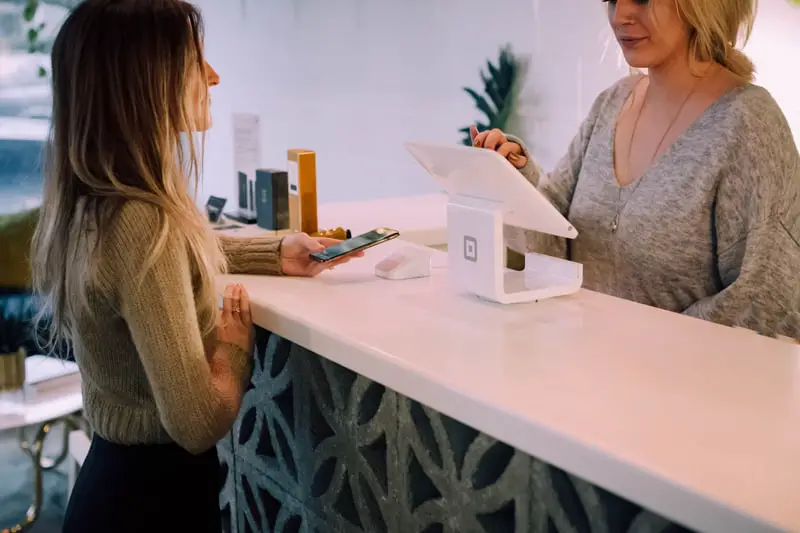 The traditional ways of accepting payments include cash and credit card transactions. Between 2017 and 2019 the number of people in the UK claiming to have gone "almost cashless" more than doubled to 7.4m, according to official stats from UK Finance.
As these stats were published before the events surrounding COVID-19, we can confidently assume that this number has risen even more in the last few months. This has been further explored by payment hsm company, MYHSM, which also explains that digital payments continue to be influenced by the rising use of the smartphone, increasing digitalization with almost a billion digital transactions daily.
Embracing Digital Payments
Digital payments are about the entire process of making online payments with a number of payment gateways, such as PayPal and Moneybookers. The thing that makes these transactions easy to perform is the fact that the payment gateway is able to send the transaction over the Internet while the credit card companies are processing it in the real world. That means that you're paying the same amount of money that you would've paid through your credit card online.
Mobile Payments
There's a big push in the world of mobile payments at the moment. In fact, this technology has already become so popular that many new services have already been launched.
However, while mobile payment companies have become quite successful with this particular technology, you must be wondering as to how payments are done.
Here, we'll discuss biometrics and QR codes for payments.
Biometrics: Biometrics is the process of identifying someone's personal information, which can either be physical or electronic. For example, fingerprints, irises, or voiceprint is considered as one of the most reliable ways to identify an individual. 
QR Codes: QR (Quick Response) codes are also referred to as barcodes or holographic code because they're used in order to store and transmit data that can be used for tracking any object that's used in the retail industry, including sending coupons or promotions to your customers. Every business establishment must have a QR code so customers can simply scan the code on their smartphones and use the app to process their payments.
Urging your customers to go cashless is the next step into the future.
It can not only help you increase sales but earn brownie points and make you more credible with customers by offering the payment options they have come to expect as standard.
And even before the events of recent months, UK Finance had stated an "increased enthusiasm" among consumers for contactless payments, claiming it may have even helped prepare consumers for the payment changes now underway because of social distancing.
Using a card payment machine and allowing easy online payments, companies can quickly meet the needs of customers trying to move away from a cash-dominant payment process.
Cashless Payments and why it is a Futuristic Solution for the Customers
As a business, you might be selling across the globe.
If so, cash isn't a convenient way for customers to pay for products and services.
Going cashless eliminates the hassle of needing a single currency and means you can do business with a much bigger customer base in a global market.
Cashless payments improve the customer experience by speeding up the payment process.
It also removes the hassle of scrambling for cash to buy something, or limiting a purchase to the amount of cash a customer is carrying at a particular time.
Going cashless, either via card swipes or online payments, allows customers to get hold of the product, at the earliest.
Accessibility and Availability: Cash-Centric Bottlenecks
It's not just contactless card payments that are taking people away from cash based payments.
About a third of UK consumers are now more likely to pay for something using their smartphone than they are cash.
And 82% of UK consumers said they had made at least one online payment in 2019.
All of these upward trends of payments other than cash show that businesses have an opportunity by increasing the payments options they provide.
Cash is often a deal-breaker when sudden deliveries are concerned.
Moreover, with people relying less on the traditional payment method, the availability of cash becomes a problem when the nearby ATMs are closed.
This is why customers, who are offered the flexibility of making cashless payments, either instore or online, are more likely to stick to those businesses.
Businesses going Cashless for their Customers!
COVID-19 has accelerated the move away from cash.
But this doesn't mean that shopping habits will change drastically.
Customers will still look for good deals without having to step out of their comfort zone.
Businesses which have been slow to adopt cashless payments might find this the right time to invest in a card payment machine, or an online gateway for accepting payments online.
Cashless transactions aren't restricted to mobile apps, card payment machines, payment gateways, coupon redemptions, and direct bank transfers.
Instead, businesses are considering newer strategies for simplifying no-contact payments even for the customers who are unaware of the current technological advancements.
Without a doubt, going cashless opens up a door of opportunities for the customers as they can surf through selections and pre-pay for the choices without having to make last-minute arrangements!
You may also like: Five Important Considerations to Help Choose a Credit Card Processor for Your Business