Click here to get this post in PDF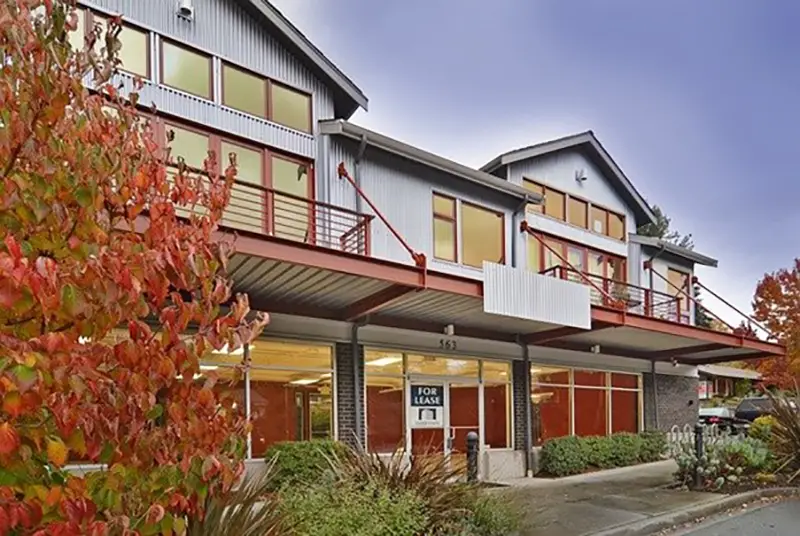 The Best Places for a Rental Property Investment in the UK
Like in any other country, real estate is a popular choice of investment in the UK. During the past few years, the property prices in the country have been fair, attracting investors to buy a property and make money out of it. Investors believe that this is a foolproof way of gaining an excellent return on investment (ROI).
Now, one of the most lucrative options that you can take when you engage in real estate in the UK is buying a property and renting it out, which is more commonly known as "buy-to-let." Considering the country has millions of tourists each year, you would never run out of guests to stay at your property. Aside from this, you can always use your property as a home away from home whenever you want to take a holiday with family or friends.
This article will help you make an informed decision when investing in a buy-to-let property and guide you through the best places for rental property investment in the UK.
Is Buying a Rental Property Good Investment to Make?
The Covid-19 pandemic has really made a global economic impact, and the UK is not exempt from its effects. In fact, according to BBC News, the country was officially declared to be under recession for the first time in 11 years because of the current situation.
Now, you may think that it's not a good time to invest in a buy-to-let property. But actually, rental properties have shown to be recession-proof. Some property managers even claim that recessions can be favourable for rental property owners.
Here are general reasons why purchasing a buy-to-let property is always a good investment to make:
Passive Income
Gone are the days when you would rely solely on a single job to generate income. As the saying goes, "You shouldn't be putting all your eggs in one basket." You should be smart enough to invest some of your money and build a different stream of income.
Now, a buy-to-let property can be your additional basket. Rental property investment can give you passive income without giving up your main job or business.
Decreasing House Prices
It would be difficult to afford a mortgage due to the present circumstances. This means that people who plan on selling their properties are likely to lower their prices just so they can let them go quickly. This is a good opportunity for you to purchase a quality buy-to-let property at a lower price.
High Demand
While property prices are going down, the number of reservations would still be up. Rightmove's survey regarding the UK rental market shows that rental demand is up to 40% as of July 2020 compared to the same period last year.
Lower Stamp Duty Charges
When you buy a property in the UK, particularly in England and Northern Ireland, you are required to pay a stamp duty land tax. The good news is that the government has announced the lowering of the said tax charge until March 2021. This is part of the government's strategy to boost the country's economy.
Long-Term Security
With a positive cash flow, your buy-to-let property is a good source of financial security. As previously mentioned, it can give you an extra source of income. Should you decide that you no longer want to use it or rent it out, you'll still make good money by selling it.
The Best Buy-to-Let Property Investment Markets in the UK Today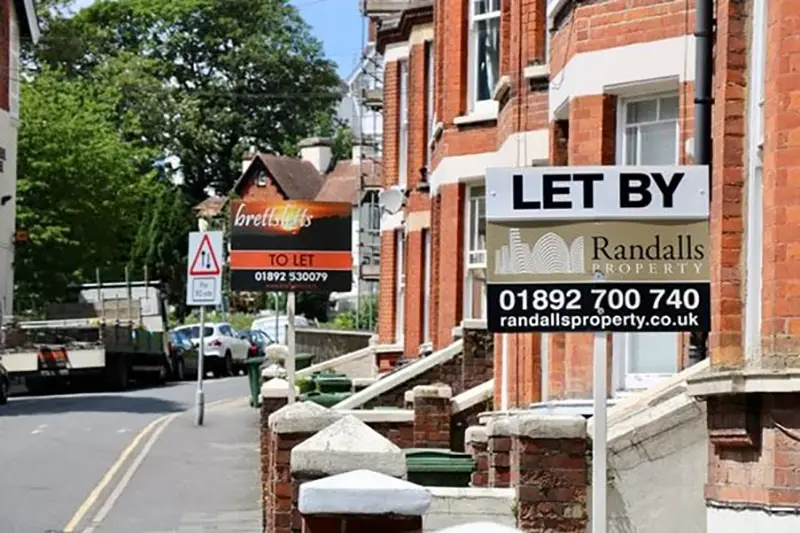 Image source: Unsplash.com
If you want to become a buy-to-let investor, you need to spend time checking out every possible location. A good ROI awaits if you're able to secure a property in an area where most tenants or guests would want to stay.
In the UK, these are the best places for a rental property investment:
Liverpool
This maritime city situated in North West England is best known as the home of the Beatles. Thanks to the number of art galleries, museums, and other sightseeing spots to visit, Liverpool's tourism continues to flourish. In fact, the city welcomed 67.3 million visitors in 2019, as per the Liverpool City Region's Visitor Economy survey. Looking at these statistics, you'll never have to worry about your buy-to-let property being vacant.
As RWinvest states in their guide to property investment in the UK, Liverpool is also an incredible city for rental yield averages, something that of course should be of high importance to you if wanting to get as much money as possible each month in rental returns. According to TotallyMoney's Buy to Let rental yield map, the city is the only one in the UK to top 10% rental yield averages in its L1 postcode.
Bradford
The picturesque view of the Pennine Hills, as well as culture and history, are the top deciding factors why many people want to visit this city in West Yorkshire. There are a lot of museums and architecture to explore here, not to mention the scrummy curry dishes the place is known for.
The local government reports that Bradford receives a total of at least 380,000 visits per year, making it an ideal place to start off your buy-to-let investment.
Falkirk
This is a must-visit town in Scotland that offers an extensive range of indoor and outdoor attractions that the whole family can enjoy. The Falkirk Wheel, which is a rotating boat lift, is a crowd favourite. For those looking to enjoy watersports, cycling, and other activities, the Helix is a fantastic parkland to be in. There is also the Antonine Wall, which is a section of a UNESCO World Heritage Site built during Ancient Rome.
According to the Falkirk Herald, one of the city's biggest years was 2018, when it received 3.2 million international tourists, 151 million day travellers, and 11.7 million overnight visitors.
Sunderland
When looking for property investment in England, this port city is one of your best choices. It welcomed over nine million visitors in 2018, and since then, tourism hasn't stopped growing.
Most people visit Sunderland for a tour of the largest car factory in the UK: Nissan's Sunderland plant. Of course, beach lovers can also take a dip in the popular Seaburn and Roker beaches.
Middlesbrough
Formerly known for its numerous docks and its iron industry, this large town in the northern part of England is now thriving as a commercial and retail centre. The Middlesbrough Transporter Bridge is one of the town's symbols that helps vehicles cross the River Tees quickly.
The local government has also implemented a city strategy in 2017 that led to 4.2 million visitors dropping by the place that year. Continuous application of the said strategy up to this day makes tourism improve, which encompasses buy-to-let property investments.
Outside the UK
Investors are not only limited to properties within the UK. You can also take your buy-to-let venture to a foreign land. If you have plans of considering this investment opportunity, the US is an excellent choice, where such a business venture is prevalent. In fact, sales of foreign property investors in the country generated a revenue of USD 78 billion in 2019, according to Statista.
As always, the location should always be your number one priority when looking for buy-to-let properties in the US. The country boasts of having so many cities that will take your breath away that you may have a hard time choosing where to invest. To make your search easier, it's best to rely on a real estate agent, like Avery Carl, who is knowledgeable about where the best places to invest are. Just take a look at Avery's rental properties here. You'll see that the most profitable vacation rentals are located in prime spots.
These are some of the locations that are suitable for a buy-to-let investment:
Kissimmee, FL
The largest city in Osceola County makes for a good choice to invest in a buy-to-let property because of its proximity to many world-famous theme parks. Guests who are planning to visit Walt Disney World Resort, SeaWorld Parks & Resorts, or Universal Orlando Resort can save more of their budget if they choose to stay in this city. As of early 2020, there are 675 rental properties recorded in Kissimmee. The competition is not that huge yet, so it's the perfect time for you to invest.
Killington, VT
Vacationers who are into skiing typically go to Killington. This town situated in the Green Mountains is considered the largest ski area in the East. The city attracts such a high number of visitors during winter that it is named as the top place to buy a winter vacation home. But it doesn't mean that the fun ends with this season. Tourists can still enjoy hiking, rock climbing, or mountain biking all year round.
Myrtle Beach, SC
Myrtle Beach's 60-mile string of beaches is its selling point to travellers. Not only will visitors have a chance to dip in the pristine waters, but they also get to try exciting water sports, like parasailing, jet skiing, and riding banana boats. They can go fishing either at the pier or on a charter fishing boat. Plus, they can ride the SkyWheel, which is a 187-foot tall observation wheel, to have a bird's eye view of the city. With over 19 million people visiting every year, you'll have no difficulties running a buy-to-let business here. If you're interested in buying something here, you should check out the real estate in Myrtle Beach listings.
Sevierville, TN
A scenic city in the corner of East Tennessee is Sevierville. It is home to Dollywood, the famous theme park rebranded by country singer Dolly Parton and Tennessee's biggest attraction. While in this city, holidaymakers can also visit museums, zoos, or even caverns to explore. The Great Smoky Mountains National Park is just nearby and is an ideal escapade. The 15 million annual visitors welcomed in this town is just proof that this place is worth investing in through a vacation rental.
Dauphin Island, AL
For pure relaxation and pleasure, Dauphin Island is the place to go. Visitors are in for a treat, as they can witness the spectacular sunset the island is known for. After all, it's not dubbed as the "Sunset Capital of Alabama" for nothing. Guests can also catch sightings of whales and bird species. The simple relishing of the cool breeze while relaxing on one of the island's gorgeous beaches is already a delight, especially for those who come from busy cities. The average nightly rate for a buy-to-let property here is $269, which can get you a good ROI.
Why You Should Work with a Rental Property Agency in Your Search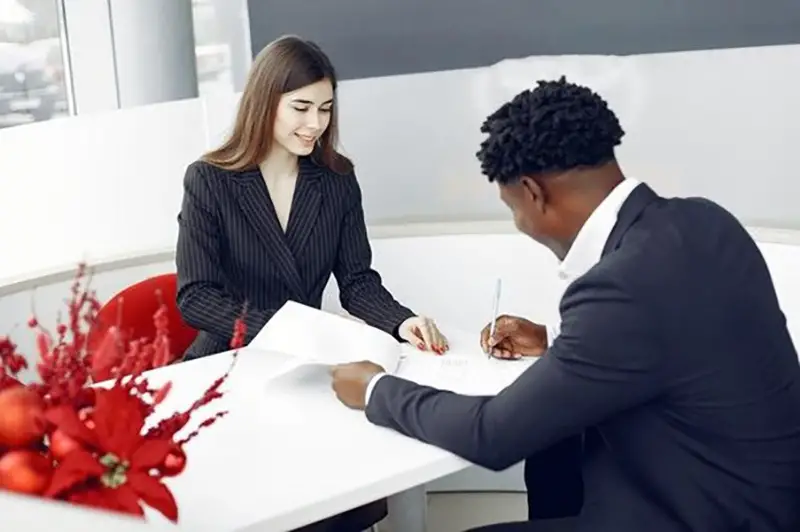 Image source: Pexels.com
Ideally, you should seek the help of real estate agents when looking for a buy-to-let property in the UK. Not only will they increase your chances of finding the best options, but they can also make the process easier and faster.
Here are the benefits that you can enjoy from using a rental property agency:
Negotiation Skills
It's important that you get a good deal when buying a rental property. The more you pay for it, the tighter your profit margin becomes. Agents are skilled enough to negotiate and get properties under market value.
Communication Skills
Time is vital in the real estate world. A good deal can be snatched by someone else if you don't act on it quickly. Agents are attentive and responsive to your queries and are good at communicating with sellers to make sure you get the best deal as quickly as possible.
Local Expertise
As previously mentioned, location is an important factor in purchasing a buy-to-let property. And the best people to consult about this are, of course, agents. After all, they know all the neighbourhoods and every part of the community they serve. Not only do they possess knowledge of the area's rental market, but they can also offer you advice on how to run your property properly.
Knowledge of the Ins and Outs of Property Investment
Agents know their way around real estate transactions. They have repeatedly completed all the processes needed to close a successful sale, from organising inspections to doing the paperwork. The more experienced ones may have already worked with a great number of investors in the past. As an investor yourself, you will want someone who can guide you every step of the way towards a successful investment.
Strong Connections
When looking for a buy-to-let property, you need to have strong connections to make sure you get your money's worth. You can benefit from an agent's rich network, where you can find groups who are also into real estate. The information you can collect will allow you to come up with a wise decision.
Takeaway
By now, you should be convinced enough to begin your journey in establishing a property rental business. However, do make sure that, when buying a buy-to-let, you find the best places for a rental property and seek help from the experts. By making the right decisions and using proper guidance, you'll surely reap the rewards from your investment.
If you need more tips and information that you can use for business, browse Business Partner Magazine. We cover a variety of topics, including marketing, finance, and technology. Visit our blog page to gain access to a plethora of articles that you can use in achieving success!
You may also like: The Ultimate Cost of Saving to Live Near the UK's Most Expensive Landmarks