Click here to get this post in PDF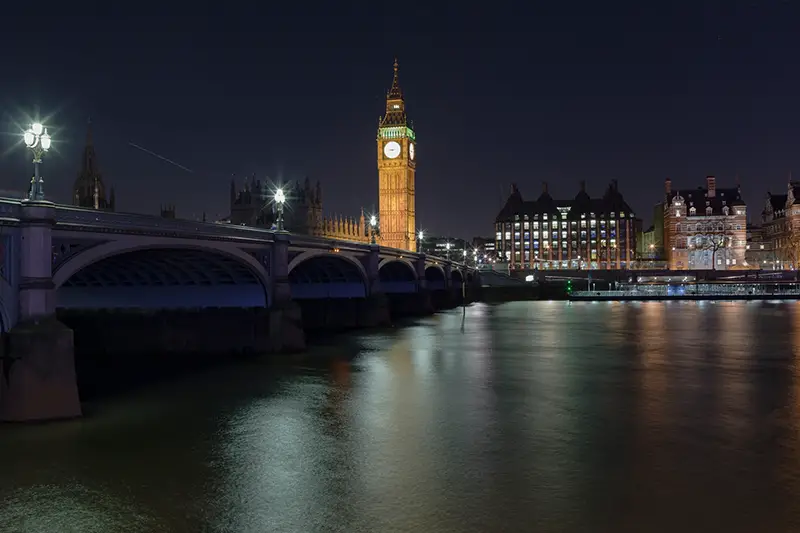 Buying a new home is exciting, the thought process behind every little detail needs to be carefully considered. From checking the structure to making sure you have possessory title insurance, home buyers are always wanting to make sure their investment is a solid one.
However, it isn't just the building itself that is important, checking local schools, ensuring it isn't in a flood area, and even checking out what the neighbours are like are all important aspects of homebuying. One element of a property that can really make a sale is the view from the window.
However, these views can come at an extreme price, a recent study took a look at some of the UK's most popular landmarks and how much it costs to see these everyday from your bedroom window, you can click here to see more. While we'd all prefer a picturesque view from our homes, how much will it set you back to see these landmarks?

Big Ben
The clock tower needs no introduction, it is one of the most famous British landmarks and is iconic in the London skyline.
Since 1859, Londoners have been taking their time from the clock and you can too, for a cool £30 million. For this price, we think we'll just use an ordinary wall clock.
The property does come with an indoor pool, 7 bedrooms, a private gym and a roof terrace with a perfect view of Big Ben so you will certainly be living a life of luxury.
The Tower of London
The Tower of London is infamous for some of the most horrifying stories in London's history, but it appears that this doesn't drive the price down in the neighbourhood.
Over 400 recorded executions and even more prisoners being tortured and mistreated, it's a wonder why anyone would choose to live near this landmark.
Well, the attraction today has far less negative connotations, it is actually one of the most visited landmarks in the UK, despite many of those who work there claiming it is haunted, it appears the price tag to see this from your own private riverside terrace.
£9.5 million is the asking price for this, the property is just across the river from the tower and offers a tranquil space to watch the famous ravens be flown every day.
There is even a wine cellar that has been converted from a historical cell (possibly used in conjunction with the tower), it is far grander today than it was 100 years ago.
Windsor Castle
Being neighbours with the queen certainly gives a property owner full bragging rights. The gates of Windsor castle share a street with a few sought-after properties.
For £1,450,000 you can own one of these. While this price may not seem astronomical, this will get you a simple two bedroom terrace house. Similar properties half and mile away are less than half the price.
The question is, is this price worth it to share the post postcode as Elizabeth II? She probably won't be inviting you round for a cup of tea any time soon.
Edinburgh Castle
Edinburgh Castle is one of Scotland's most famous landmarks and has had numerous uses since it was built, from grand balls to prison cells, its walls have seen it all.
Not only is this landmark historical, but its location is also beautiful, the view of the castle on the misty hills of Edinburgh couldn't be more Scottish.
Newly built apartments have gone up for sale with private balconies that offer a view of the castle. With their high location, buyers will have no obstruction of the sight. However, this costs over £1,300,000.
For a two-bedroom apartment. You can decide if you think it's worth the price.
Ben Nevis
The tallest summit in the UK has over 150,000 climbers a year and even more come to visit to take in the magnificent view.
A property near the base will set you back £625,000. You may not think this an unreasonable price, especially considering the above properties are over £1million.
However, the average cost of a property in The Highlands is £200,000, meaning you really are paying a premium for this view.
Are you inspired to live near a famous landmark? Or perhaps you've chosen to just buy an admission ticket now and then and make the trip. Either way, it's clear to see that those who want to live near any of these will certainly have to pay the price for such a privilege.