Click here to get this post in PDF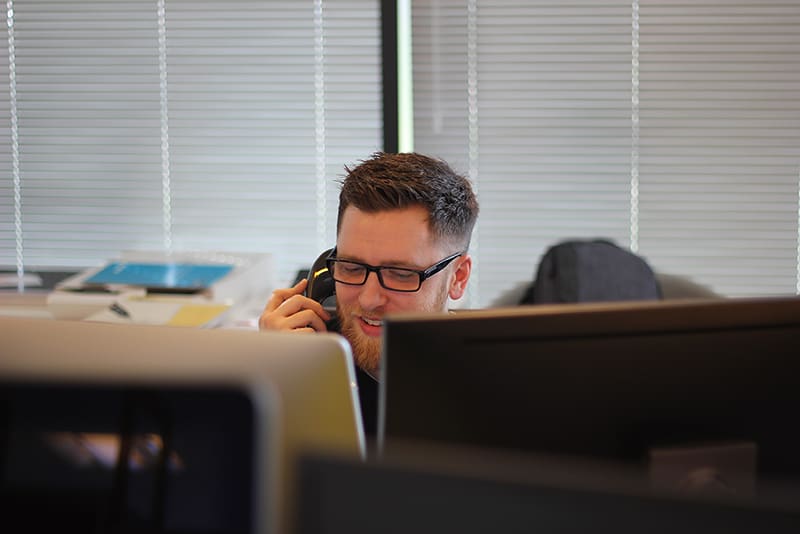 The ability to send a text to a landline, which is then read out in voicemail style to the receiver, is a landline feature that has been around for some time, but it remains largely unused by most people. However, you can now send a text from a landline to a mobile phone, which has changed the game for businesses, in particular, let's see how…
Marketing
Most businesses rely on a non-mobile phone system as it is considerably more affordable than supplying every member of staff with their own business mobile phone and network contract. From a landline, businesses can now send text messages to existing and potential customers.  Text marketing is one of the best forms of direct marketing for a number of reasons, so the fact that business can do this from their landline phones is hugely beneficial.
Text marketing makes the most of the fact most people have a mobile phone and use it on and off throughout the day. It is, therefore, a very large and lucrative pool of potential customer. Businesses are already making the most of this in terms of promoting products on social media, but not many use a texting service to reach out. One of the main benefits of doing so is that text marketing provides an easy and direct link to an ordering/sales platform, as you can integrate a link to your website that customers can simply touch to access.
There is a much higher chance of engagement with text messages too, as you can give customers an option to reply, and people rarely leave text messages unread. It is also one of the fastest forms of marketing, as well as one of the most easily customisable, not to mention the fact that you can target those who are most susceptible thanks to the opt-out option it provides.
Customer Service
Text to landline is also incredibly useful for businesses when it comes to customer service. Many customers prefer to text than call, meaning they are more likely to get in touch with you or to read any communications you send through to them if it is via text message. The fact you can call and text to and from the same number means that businesses only need to have one phone number, therefore simplifying the customer service interface.
Landlines can be connected to the business' network so that call records and text message records can be saved for future use. This is particularly useful for customer service purposes as you often need to be able to provide proof of conversations if complaints occur. And finally, unlike calls, one member of staff can be having a text conversation with multiple customers at the same time, making better use of their time.
In conclusion, the ability to text to and from a landline is very useful for businesses when it comes to both marketing and customer service purposes. Texting customers from your company's network-connected landlines is a fast and direct form of marketing which can be sent to a huge audience, and it is easily customisable with high chances of engagement.
Customers being able to text your business landline is a widely preferred form of communication for them and will, therefore, improve levels of communication between you and them, helping you to meet customer service and product performance initiatives. Buinesspartnermagazine.com has more useful advice for businesses, for example, strategies for effective change management, so it's well worth a visit for business owners.
You may also like: Why Should You Use Texts to Communicate with Your Clients?