Click here to get this post in PDF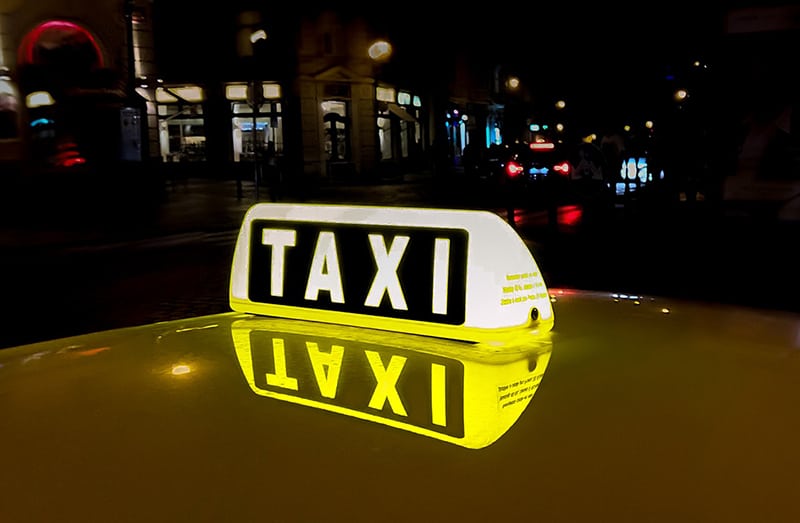 Car crashes are more common than ever, so you can assume that being on road is risky whether you are driving your own vehicle or riding a taxi cab. In fact, the risk is apparently higher with an unknown driver being behind the wheel. Cab accidents happen all the time, which makes it important to understand the personal injury implications of such mishaps. Whether you are a passenger injured in a crash or a driver hit by another taxi, you can file a claim if the other driver is responsible. Although the claim may sound similar to a typical personal injury claim, there are some ways it can differ because taxi accidents involve a third-party. Here is all you need to be aware of before filing a compensation claim in such a scenario.
For someone injured as a passenger
If you were riding a taxi cab as a passenger in a taxi cab and get into a crash with another car, it is treated as a standard passenger accident injury case. The passenger who gets hurt has an easier case as compared to a driver injured in the accident because the passenger need not prove liability. They can simply go ahead and file a third-party claim against either or both the drivers involved in the crash. However, if you are a part of a Uber & Lyft Accident and one of their drivers does not have any commercial coverage, their insurance company might refuse to payout. In that case, you need to hire a lawyer to help you get the maximum compensation. The drivers, on the other hand, have to sort out liability at their end but the passenger will get compensation regardless of the responsible party.
For a driver hit by a taxi
The other scenario in taxi accident claims is the one where your vehicle is hit by a taxi cab due to its driver's negligence. Whether you are driving or riding the car, you can file a claim under personal injury law, and it is treated as a standard two-car accident case. For bringing a claim and getting compensation successfully, you will need to prove two things. Firstly, you will have to show the liability of the driver at fault and secondly, the damages (injury and property damage) you sustained in the accident. Proving negligence, at the same time, is the key.
Obligations of taxi drivers and companies
People who travel in taxis consider them as a safe and convenient mode of transportation. It is the responsibility of taxi companies to have the best drivers on board through thorough background checks and verification of their driving records. At the same time, drivers too are obligated to drive smoothly and make sure that passengers are safe while riding with them. Obviously, you will expect both drivers and cab companies to live up to your expectations, which they can do by fulfilling these obligations. And if they don't, you are entitled to claim compensation for injuries caused by their negligence. While simple claims are often settled without the passenger needing to file a personal injury claim, the insurance company may deny the claim in more complex ones. They may show that the victim was at fault or their injuries are less serious than they claim them to be. Further, failure to meet the deadline for reporting the mishap or making a claim could lead to denial as well. In such a situation, filing a personal injury claim is the best option.
Liability in a taxi cab accident
Considering the legal obligation of the cab drivers and companies to keep passengers secure through safe practices, it becomes clear that they are responsible for injuries to their passengers. If a cab driver violates their obligation with unsafe driving that causes an accident, the liability falls on them or the taxi company they work for. The liability for the injuries of the driver also falls on the operating company, just as it would happen for any private business owner who is responsible for the safety of their employees. This holds true even when the accident is caused by the driver's fault because it is the operator's duty to hire them carefully.
Steps to be taken after a taxi accident
When it comes to handling a cab accident, it is pretty much similar to the way it is done in an auto accident. If you are a passenger, start by gathering details of both the vehicles involved in the accident, the drivers and witnesses. Calling an ambulance and police would be the next steps because you would need both medical help and the police report of the mishap. After these basic steps, you should call a personal injury lawyer as well. Check out www.fighterlaw.com to find seasoned lawyers who have good experience in this practice area. Since you will be dealing with a cab company and insurance company, it makes sense to have an expert handling your case. This definitely gives you better chances when you are pitted against the legal teams of the parties involved.
Filing an injury claim
Although you can expect a taxi cab accident claim to proceed just like any other car accident claim, there could be some complexities. For example, both the drivers may be at fault in a two-car accident, which may result in a dispute related to the extent of liability of each driver. Similarly, multiple passenger injury claims may exhaust the insurance coverage available. Both ways, there are chances that the victim may have to settle for a less-than-favorable compensation amount despite their injuries. However, a lawyer with the right expertise and experience can help you get the claim value you actually deserve by resolving such complications. They will decide whether you should file a third-party claim with the insurer of the taxi or take the case straightaway to the court with a personal injury lawsuit.  So, you must go the extra mile to find an expert to take your case to the end.
Considering these facts about taxi cab accidents, these claims have to be handled with care so that you do not end up losing the compensation you deserve. This may be a challenge when you are dealing with a big cab operator and insurance company, but you must still be compensated for your suffering. Hence, it is invaluable to know your rights and collaborate with a legal professional who can help you protect them as well.
You may also like: Lakeland Lawyers: Top Reasons Why You Need to Hire a Car Accident Attorney