Click here to get this post in PDF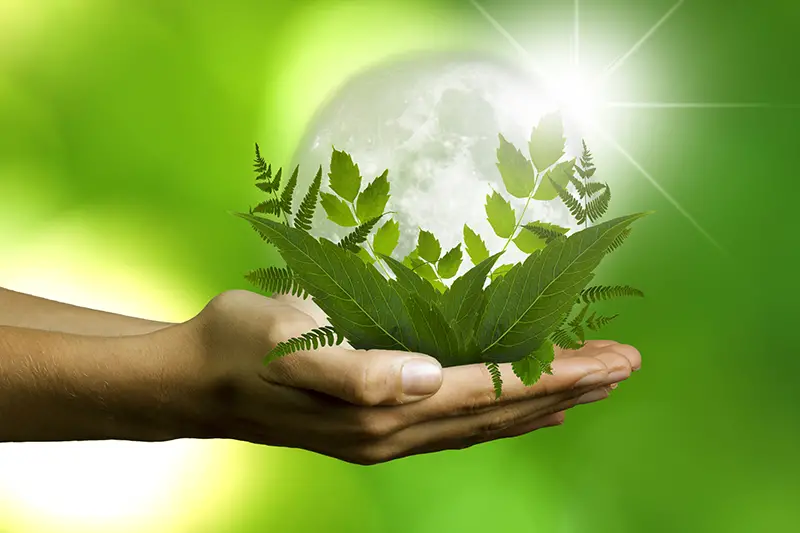 As environmental consciousness continues to grow, businesses across industries are seeking ways to reduce their ecological footprint and embrace sustainability. With their temporary structures, large signage, and promotional materials, trade shows have traditionally been associated with excessive waste and resource consumption.
However, a shift towards eco-friendly alternatives is taking place, driven by the need to align trade show practices with eco-conscious values. In this article, we explore the world of trade show materials through a sustainable lens and explore alternatives to the commonly used materials. Let's get started!
Spotlight on Aluminium Extrusions
Aluminum extrusions have long been a popular choice for trade show structures due to their versatility, strength, and lightweight nature. However, the production of virgin aluminum requires significant energy consumption and releases a substantial amount of greenhouse gases.
Recycled aluminum extrusions are an excellent eco-friendly alternative. Recycling aluminum requires up to 95% less energy than what is needed for primary production, resulting in a significant reduction in carbon emissions. This saves over 100,00 GWh of electrical energy and over 90 million tonnes of CO2. Additionally, using recycled aluminum helps divert waste from landfills, conserves natural resources, and supports the circular economy.
Additionally, by prioritizing aluminum from suppliers committed to ethical sourcing principles, businesses can support a more sustainable and socially responsible trade show industry. As per ClassicMODUL, this involves considerations such as fair labor practices, human rights, environmental protection, and community engagement.
Eco-Conscious Signage
Signage plays a crucial role in trade shows, conveying messages, attracting attention, and enhancing branding. However, traditional signage materials often contribute to deforestation and waste accumulation. Thankfully, eco-conscious alternatives in the form of recycled paper and cardboard offer a sustainable solution to this challenge.
Recycled paper manufacturing is thought to consume 26% less energy and result in a reduction of greenhouse gases by 40%. Additionally, converting one million tonnes of virgin fiber paper to recycled paper is the equivalent of removing 248,000 cars from the road for a year or powering 216,000 homes with electricity for an entire year.
In addition to their environmental benefits, recycled paper and cardboard signage options offer versatility and customization. They can be easily printed on, cut, and shaped to meet specific design requirements, ensuring that businesses can maintain their desired visual impact while being environmentally conscious.
Sustainable Flooring
Recycled rubber flooring is a versatile and eco-friendly alternative to conventional flooring. It is typically made from recycled tires, diverting them from landfills and reducing waste. Various studies estimate the number of used tired disposed of every year globally to be anywhere between 1 to 1.8 billion. Approximately 300 million of these are contributed by the United States alone. 
Recycling these tires and converting them tires into crumb rubber helps address this significant waste stream while offering a range of environmental benefits. A 2022 study published in the Journal of Environmental Management estimates a striking 71.91% reduction in CO2 emissions in the recycling process. 
Cork flooring is another sustainable alternative gaining popularity in trade show settings. Cork is derived from the bark of the cork oak tree, which regenerates over time, making it a renewable resource. The cork harvesting process is sustainable and does not harm the tree. In fact, the harvesting of cork oak trees promotes their health and longevity, as the bark regrows and can be harvested every 9 to 12 years.
Cork flooring also offers excellent insulation properties, helping to reduce energy consumption for heating and cooling. It is a natural thermal insulator, which contributes to maintaining comfortable temperatures within trade show spaces.
Energy-Efficient Lighting
LED (Light Emitting Diode) lighting stands out as a highly energy-efficient option for trade shows. Compared to conventional incandescent lights, LEDs can last up to 25 times longer while using up to 75% less energy. This translates into significant energy savings and reduced carbon emissions over LED lights' lifespan. In fact, the U.S. Department of Energy estimates that widespread adoption of LED lighting could save about 348 terawatt-hours of electricity per year by 2027.
Furthermore, LED lights produce significantly less heat compared to traditional lighting, resulting in additional energy savings by reducing the demand for cooling systems in trade show venues. This not only contributes to lower energy consumption but also creates a more comfortable environment for attendees and exhibitors.
Solar-powered lighting is another energy-efficient option that harnesses renewable energy from the sun. Solar-powered lights utilize photovoltaic panels to convert sunlight into electricity, eliminating the need for grid-based electricity and reducing reliance on fossil fuels. By using solar-powered lighting systems, trade shows can operate with minimal environmental impact and showcase a commitment to sustainability.
In addition to energy efficiency, LED and solar-powered lighting solutions offer other advantages. They are highly customizable, allowing for precise control over brightness, color temperature, and even dynamic lighting effects. This versatility enhances the visual impact of trade show displays while reducing energy consumption.
Conclusion
As we move forward, it is essential for trade show organizers, exhibitors, and attendees to continue exploring innovative solutions and pushing for the integration of eco-friendly practices. Collaboration between industry stakeholders, such as suppliers, event organizers, and designers, will be key to driving change and accelerating the adoption of sustainable alternatives.
You may also like: Sustainable Business Practices: A Guide To Eco-Friendly Operations
Image source: Depositphotos.com