Click here to get this post in PDF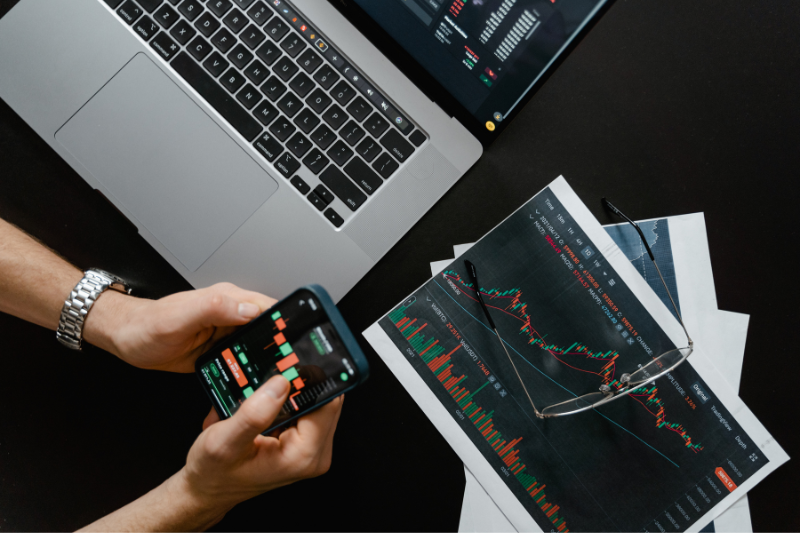 Running a successful online business is no easy feat. That's why it's important to employ proven strategies that will supercharge growth and propel your business forward. In this article, we will explore thirteen of the most effective online business strategies for boosting sales, improving customer relationships, and achieving sustainable growth. Keep reading to discover unique ways to stay ahead of the competition and grow your online business.
1. Leverage Content Marketing
Content marketing is the process of creating and sharing relevant and valuable content to attract, engage, and convert your target audience. This could include blog posts, infographics, videos, and more. By providing irresistible content that addresses your customers' pressing needs, you can establish authority, build trust, and ultimately drive more sales.
2. Utilize Social Media
Social media platforms like Facebook, Instagram, and Twitter offer powerful ways to connect with potential customers and engage with existing ones. Promote your content, run limited-time promotions, and stay active with your followers to increase your online presence, reinforce your brand, and drive potential clients to your website.
3. Leverage Partnerships & Networking
Collaboration is the key to growth. Form partnerships with other businesses or influencers within your industry to expand your reach. Engage in guest blogging, cross-promotions, or joint webinars to create new opportunities for growth and gain new customer bases.
4. Dive into Video Marketing
Video marketing is an engaging and dynamic way to connect with your audience. Create videos that showcase your products, share customer testimonials, or offer tutorials on using your products or services. Videos can help humanize your brand and build stronger connections with your potential customers, leading to improved conversion rates and long-term loyalty. For optimized and immersive videos, consider consulting a professional video production service to create high-quality content tailored to your brand image.
5. Master Email Marketing
Email marketing remains one of the most effective tools for nurturing customer relationships and promoting repeat business. Build an email list of potential and current customers, making sure to regularly update them with engaging content and personalized offers. Keep the relationship warm to secure their loyalty and encourage them to keep coming back for more.
6. Offer a Seamless User Experience
Your website should be responsive, easy to navigate, and quick to load on all devices. A well-designed user interface will encourage potential customers to explore your site, whereas a poor one may cause them to leave before even considering your products or services. Invest in an attractive, functional website to create the best possible experience for your users.
7. Optimize For Search Engines
Search engine optimization (SEO) is the practice of optimizing your website to rank higher on search engines, making it easier for your target audience to find you. This involves selecting the right keywords, improving site structure, and cultivating backlinks from reputable sources. Investing in SEO can significantly increase your organic web traffic and drive more customers your way.
8. Provide Outstanding Customer Support
Customer service is crucial for any business, especially online ones. Be available to address customer concerns and questions through live chat, email, or phone calls. Address their issues without delay to build trust and improve your business's image, leading to increased word-of-mouth referrals and improved customer retention.
9. Develop a Strong Brand Identity
A recognizable and consistent brand identity helps customers remember your business and foster loyalty. Develop a unique logo, color scheme, and tone of voice for your marketing materials that reflect your business's values and mission. Consistency instills confidence and trust in your target audience, encouraging them to become repeat customers.
10. Optimize Your Conversion Rate
Conversion rate optimization (CRO) involves testing and modifying various elements on your website (such as text, images, or calls-to-action) to improve conversion rates. Prioritize A/B testing to identify which modifications yield the best results and continuously optimize elements to boost the overall effectiveness of your online business.
11. Embrace Adaptability
Businesses must be agile in today's ever-changing digital landscape. Be open to changes and willing to adapt your strategies as needed. Stay informed on emerging trends and technologies, and incorporate them into your online business operations to ensure you stay ahead of the competition.
12. Implement a Personalization Strategy
Personalization is all about tailoring your marketing and customer experience to fit individual needs and preferences. Use customer data to create personalized recommendations and offers, addressing customers by name in email campaigns, and segmenting audiences based on browsing patterns and purchasing history. Personalization helps to create deeper connections, improve customer loyalty, and boost conversion rates.
13. Use Analytics to Inform Decisions
It's essential to measure, analyze, and track the success of your marketing efforts. Utilize tools like Google Analytics to gain insights into customer behavior, website traffic, and engagement rates. Make data-driven decisions to refine and improve your strategies over time.
Conclusion
Supercharging your online business growth requires consistent effort, dedication, and strategy. By implementing these thirteen tactics, you may be well on your way to boosting sales, building customer relationships, and achieving sustainable growth for your online business. Remember, success won't happen overnight, but investing in these areas will ultimately make all the difference.
You may also like: 4 Phases to Improving Your Businesses Online Presence
Image source: Pexels.com