Click here to get this post in PDF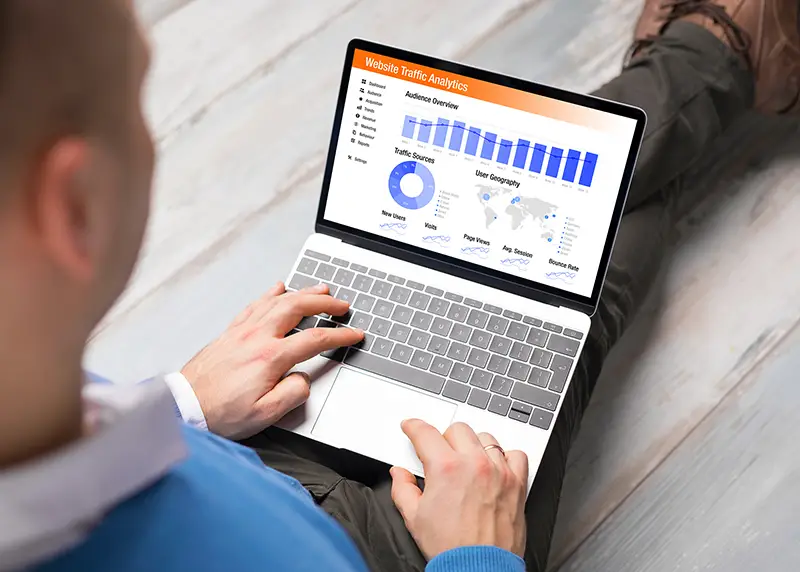 Thanks to the online space, many small businesses thrive more than ever economically. The internet has made it possible for small businesses to connect with customers quickly. 
However, this doesn't mean that business has gotten any easier. On the contrary, with over 30 million small businesses in the U.S alone, the competition in the industry is very stiff. 
If you want your business to get an edge over the competition, you'll need to incorporate the best small business SEO practices in your marketing strategies.
Let's look at four key phases of SEO you should consider to make your SEO strategy effective and efficient.  
Phase 1. Create an Online Presence
If you don't have a website, you're missing out on potential customers. 97% of consumers use the internet to find local services, while 82% of smartphone users use a search engine when looking for a local business.
Websites are great for sharing information with potential customers. For example, you can write about the latest trends in your industry or offer advice on preventing specific problems. If people come to your site and find the information useful, they will likely buy your products or services. 
An SEO agency can help you establish an active online presence. Your website will be designed to bring customers directly to your site and boost your sales. With the right SEO agency, even your social media marketing efforts will improve the conversion rate.
Phase 2. Attract More Traffic
The best way to attract traffic is to create great content and ensure your site is optimized for local SEO. Your content should offer a solution to your target audience. Also, ensure the site is well designed and easy to navigate. Keep in mind that the goal is to rank high for relevant searches. 
However, if your website doesn't appear on one of those first three pages for relevant searches, you're missing out on a lot of traffic. You must get higher up in the ranking system for people to see your listing when they perform an appropriate search.
An SEO agency will build links to your website and increase your ranking in the search engine results pages. This will mean that customers interested in your product or service will find your website easily.
Phase 3. Grow Leads
Having a great website is the secret to lead generation. And there are several reasons why you should grow your leads. For example, you'll get increased revenue and improved visibility. The latter means more opportunities to convert prospects into customers. 
Furthermore, as your sales grow, you'll generate a larger market share, giving you a competitive edge. 
Phase 4. Boost Your Sales through Improved Engagement 
The key to any successful business is engagement. You need to make sure that the customers are engaged with the product or service you offer. The engagement can be seen in the positive impact of your product in their lives and how much time they spend browsing your website. 
Also, consider how often they share their thoughts about your company online.
Engagement helps boost your sales. When the customers get more engaged, there are more chances that they will eventually buy from you. 
If people engage with your brand for months before buying, it means you have successfully gained their trust and confidence. Eventually, they'll purchase from you or recommend their friends.
Want to Build Your Online Presence?
If you're serious about building your business online, creating a website and optimizing your website for search engines is a must. Having your website on the first page of Google results for your business relevant keywords will bring you more clients. That's because most people turn to the internet for their shopping needs. If you're unsure where to start, consider hiring an SEO agency. 
You may also like: 5 Simple Strategies For Enhancing Online Presence That Take 30 Minutes A Day
Image source: Shutterstock.com