Click here to get this post in PDF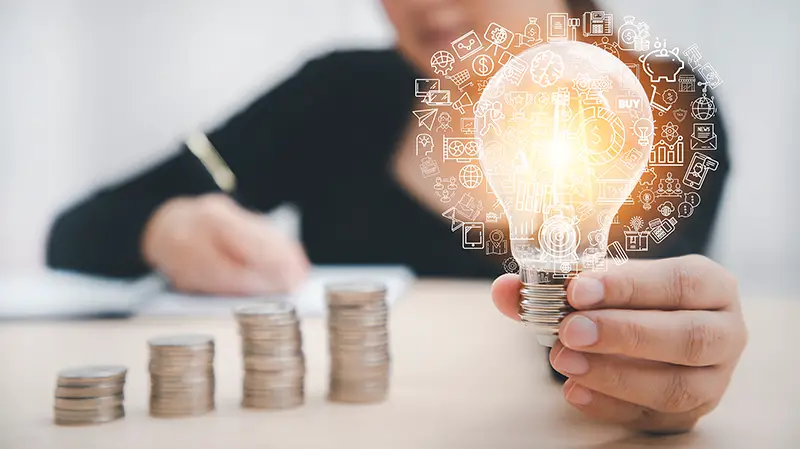 A huge bunch of us earn a good amount of money, but somehow we find it difficult to manage the expenses. Even though the lump sum amount with which we start our months is quite good, by the end of the month, we are broke and are eagerly waiting for our salary. This means that the amount we earned has lasted for barely three weeks. However, we know our money was sufficient for the whole month. 
There is a high chance that we are unaware of our monthly home expenses, resulting in extra expenditures. So, let us find out how you can manage your home expenses better: 
Steps To Manage Your Expenses
Check out the following steps to save your money better:
1st Step: Spend as you would – When we are asking you to track your spending, it is not to make you feel guilty about your spending. Instead, we intend to make you aware of where your money is being spent. So, silence your inner critic, for some time that may be telling you where to spend how much. Instead, spend as you normally would for some time initially.
2nd Step: Track your expenses – We want you to track your expenses as you spend at least a month to observe where your money is going. You may be surprised to find out the amount of money you have spent on outside food or on some other item where you could have forgone the expenditure in the first place. Notice where you are spending your money and where you can make adjustments to save some amount.
Maintaining a notebook to write down expenses continues to be one of the most preferred ways to track expenses. However, if you find it cumbersome, you can use excel sheets to track your expenses. Maintain receipts of your purchases using cash unless you have taken note of the same. If you resort to online payment, check your bank statements. You can also track your expenses using graphs or pie charts. Use the method that suits you the best. 
3rd Step: Categorize your expenses – Split your monthly home expenses into various categories, such as groceries, house rent, utilities, transportation, child care, entertainment, eating out, health care, personal care expenses, maintenance expenses, savings and debt payments, etc. Now print out the statements and, using different color pens or highlighters, mark which expenses are "needs", "wants", and "goals". 
4th Step: Prioritize – Allocate your funds to the categories you can't do without. For instance, your house rent remains fixed monthly, a mandatory payment. So keep funds for it. If you have to pay off debt, keep it as one of the primary expenses. Pay back more than the minimum balance so you can clear off this expenditure at the earliest. Automate finances wherever you can. For instance, you can automate recurring expenses such as your internet, electricity, telephone or gas bill and even your house rent. This feature saves you a lot of worries and helps you to manage your finances. You pay off the mandatory expenses, and then the amount you are left with is what you can make expenditure adjustments.
5th Step: Make adjustments – Switching off lights and fans when not in use will help conserve energy and your payment. Choose solar heaters instead of geysers. Instead of using the dryer, hang the laundry out in the sun. Small and significant steps like these will eventually save you a lot of money. 
Conclusion
The process may be overwhelming initially, especially if you are new to it. However, we promise that once you get the hang of it, the peace of mind and the savings this practice will bring you will be priceless.
You may also like: Reasons Why It Is Important to Track Your Budget and Savings
Image source: Shutterstock.com