Click here to get this post in PDF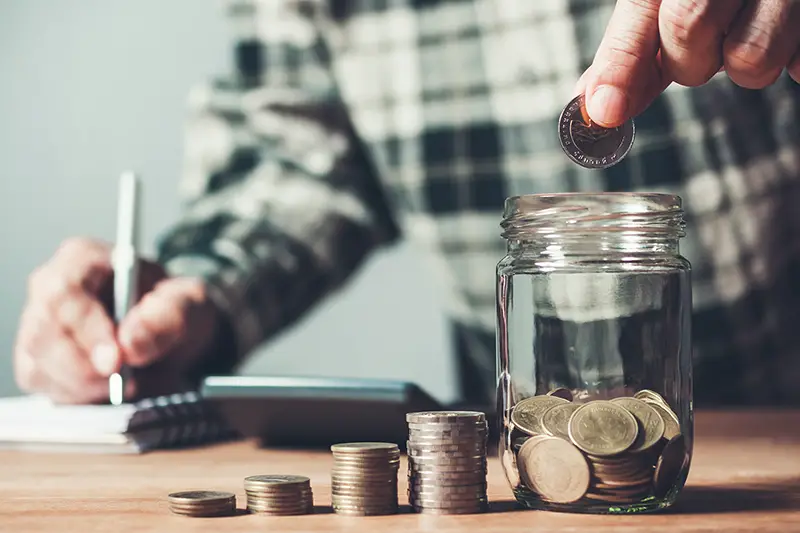 Tracking your budget and savings is not something that most people put a lot of thought into. Most individuals have more important things to worry about, so they assume it will get done later. However, there are some strong reasons why you should track what you spend and save right away instead of thinking about it.
To See How Much Money You Have
Do you ever wonder where the money is going that you are earning? Or are you surprised at the end of the month because your bank account has less in it than you thought? It's good to keep track of your income and expenses every week or month so that way when your bank balance seems low, you can look back on what you've spent to understand why. Knowing exactly where your hard-earned money is going makes it easier for you to make more informed decisions regarding saving money or spending it.
To Set Savings Goals
You could want many things, but there isn't any point in working hard without setting goals for yourself. Just like how it may be good to set goals and to do sales budgeting in your business or at work, so you know what your targets are, it is also essential to set personal savings goals so that way you can see how much you're saving every month and if you're doing better than the previous month or not. This would motivate you even more because then, having a goal will let you know that achievement at the end of the tunnel will make all your efforts worth it.
To Plan for Emergencies
Life is full of uncertainties, which includes coming up with emergencies out of nowhere. That's why planning ahead helps minimize financial burdens when a crisis comes up unexpectedly. Knowing where your money went makes it easier to prepare for any emergencies that might happen to you.
To Save for Long-Term Goals
For some people, one of their biggest goals in life is to save a certain amount of money for a house or children's college fund. But without starting early and setting aside a specific portion of each paycheck, it would make it almost impossible to reach your goal because the longer you wait, the more you need to set aside every month so that you'll have enough when the time comes. It's very important to get educated regarding your finances, in order to make sure you wisely use your money. Luckily, there are many great programs, such as MNYMSTRS financial literacy for beginners, which provide you with all the necessary knowledge.
To Know Your Worth
You could have a good income, but do you know how much money you're worth? It's sad, but some people don't know their net worth or even bother to find out, just like how it's important to track expenses; understanding your exact worth would help make better financial decisions in life where you see the value of each dollar. Budgeting apps such as Simplifi by Quicken can assist you with this.
To Know if You Should Cut Back
At times, some people consistently spend until they have nothing left at the end of the month. And by doing so, it's easier to see if you should cut back at all, not just on spending but perhaps on something else as well.
To Make Sure Your Credit is Perfect
One of the biggest mistakes you can make would be to ruin your credit. Once that happens, fixing lousy credits becomes extremely difficult. So, unless you're planning to pay off a house or car that could potentially wreck your credit score, then tracking your expenses and saving are things that could help save yourself from the financial crisis in the future.​
Keeping track of where their money goes helps people understand their spending habits better, which allows them to make more informed decisions regarding budgeting. Saving money early makes it possible to achieve long-term goals sooner. Tracking expenses helps prepare for emergencies and cut costs when needed. Knowing exactly how much money you're worth helps people make sound financial decisions in life, and knowing your credit score can help you avoid making costly mistakes in the future.
You may also like: 5 Crucial Benefits of Investing in a Good Savings Plan
Image source: Shutterstock.com