Click here to get this post in PDF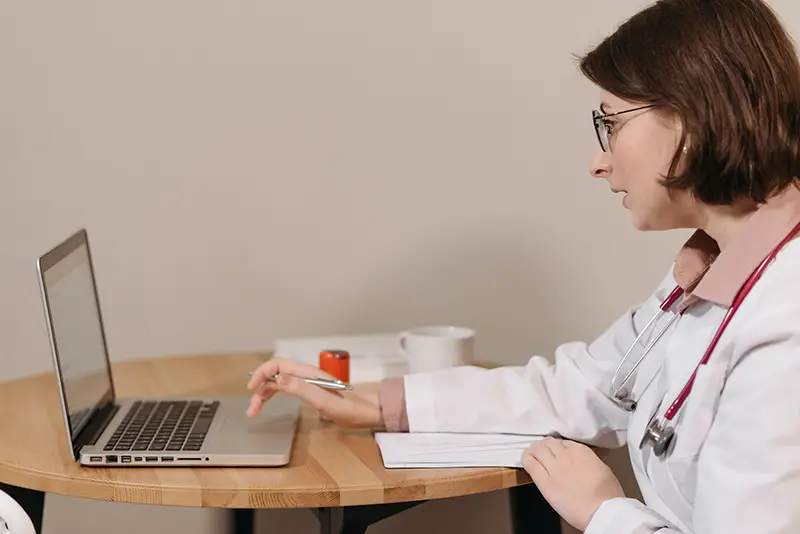 If your organisation works in the healthcare industry and it doesn't currently use electronic health records, there's sure to come a time when you decide to adopt and implement EHRs.
As you probably know, an EHR is a systemised collection of patients' health information in a digital format.
Each record can contain things like a patient's medical history, diagnoses, personal statistics, immunisation status, medications, lab results, allergies, and so on. EHRs also contain patients' billing information.
The records can be shared across different healthcare settings so that healthcare professionals can easily access real-time data to make informed decisions and ultimately provide better patient care.
Implementing an EHR system throughout your organisation can be challenging. But by choosing the right software options, you can simplify the EHR implementation process to ensure everything runs smoothly. 
Determine the Features You Want Your EHR Software to Have
The first step is to determine what's important for your specific organisation. After all, each healthcare practice is different.
To find the best fit for your needs, you should carefully evaluate what's important to your team. For instance, you may need software that includes customisable templates, visual tools, and tailored workflows.
Though, you could also use other tools to organise your workflows.
By knowing which features will serve your organisation well, you can select the right EHR system and then implement it much more easily.
Examine Your Workflows
To choose the right EHR software options, and thus make the implementation process more straightforward, you need to examine your organisation's workflows.
Every organisation has its own way of doing things, so it's important that you examine how your organisation accomplishes daily tasks, what processes you want to retain, and what elements you want to change.
You can then find and implement software that will complement your specific workflow.
The last thing you want is to choose EHR software that completely changes how your organisation works without first thinking through how it affects your daily workflows and operations.
Compare EHR Software Options
The next step is the most important. You need to compare different EHR software options so that you can find the right software for EHR implementation.
Look at the features of different software options that meet the requirements for your specific healthcare practice that you have already determined by completing the above steps.
In addition to looking at the features and options of different EHR software, you should look at case studies and reviews for any you're considering adopting.
Try Demos
To know whether the EHR software you're considering using is right for your needs, it can be very helpful to use a demo version to try it out for yourself.
Many of the best EHR software systems provide free demos that enable you to see the software close up and understand exactly how it works.
By trying a demo, you can also get feedback from the people that will actually be using the software on a daily basis. Their feedback is important as it enables your organisation to see which system best suits the needs of the professionals that work for your organisation. In turn, that will enable you to implement EHR software that is the best fit.
Provide Hands-on Training to Ensure Successful Implementation
The actual implementation of your EHR software is sure to run much more smoothly when you adopt the above recommendations. But things won't go as smoothly if you don't provide hands-on training.
It's important that every professional in your organisation knows how to use the software correctly, so on-site training is essential for successful implementation.
You should also closely monitor the system over the first few weeks or months to ensure everyone is comfortable with it and that it is improving your workflows and operations as you intended.
You may also like: The Importance of the Fast Retrieval of Medical Records
Image source: Pexels.com