Click here to get this post in PDF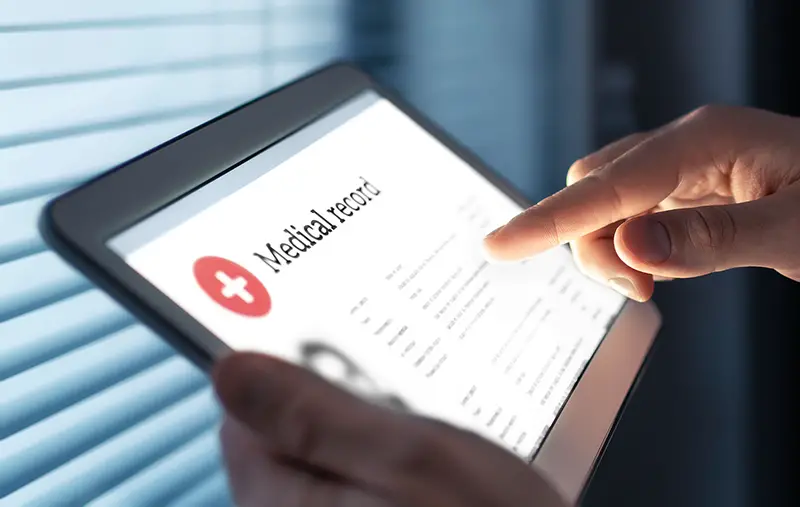 Medical records are an essential part of a patient's medical history. They contain information about past medical treatments and conditions and contact information for the patient's doctor. These records must be accessible quickly in case of an emergency.
Some companies and websites like americanretrieval.com can help with fast medical records retrieval. These services can prove to be invaluable for doctors and lifesaving to patients. Early treatment is the key to treating a disease.
Let us then explore medical records and their significance in terms of retrieval speeds.
Importance of Medical Records
Medical records are important for a variety of reasons. They provide a complete picture of a patient's medical history, including allergies, previous treatments, and test results. This information is essential for making informed decisions about a patient's care.
This is the point. In some cases, doctors can perhaps successfully diagnose without medical records. Still, they could lack the knowledge concerning pre-existing conditions that will make a difference when it comes to effective treatments.
Effect of Slow Medical Records Retrieval
A recent study showed that patients who had to wait more than one day for their medical records to be retrieved were more likely to be re-admitted to the hospital within 30 days. This underscores the importance of having fast medical records retrieval systems in place.
Knowledge is power in everything we do, even more so with medical treatments. There will be a reluctance to take a chance on administering certain medicines until the true picture of a patient has been gleaned from their medical records. Playing safe can potentially compromise tackling a health condition or disease early enough for the best outcome.
What Doctors and Other Healthcare Professionals Rely on Medical Records For
Medical professionals rely on medical records not only for patient care but also for research purposes. For example, medical researchers may use medical records to analyze disease trends or identify potential treatment options. Therefore, access to medical records is essential for medical professionals to carry out their work effectively.
Every day that medicine is still in development, for instance, can mean a patient is not benefitting from treatment. On the other hand, medical research is valuable and is the way forward to understanding many of the presently untreatable conditions. In this case, at the moment, palliative treatments prove the only answer. Doctors are about saving lives, though, and scientists work hard to give them the tools and medicines to do the job.
Ways Medical Records Can Be Quickly Retrieved
There are several ways that medical records can be retrieved quickly, including electronic medical record systems and cloud-based storage solutions. These technologies make it easy for doctors, nurses, and other medical professionals to access medical records from anywhere in the world. Additionally, medical records can be stored on secure servers that are not accessible to the general public. This ensures that only authorized medical personnel can access the records. Of course, confidentiality has to be considered too.
The Importance of Fast Medical Records Retrieval
The fast retrieval of medical records is essential for providing quality patient care. It is also important for medical research, as we have highlighted, and to the overall advancement of medicine. With the right systems in place, medical records can be retrieved quickly and accurately, giving healthcare professionals the information they need to provide the necessary care we would expect. As such, medical organizations must invest in fast retrieval technologies and solutions. In doing so, they will help ensure the well-being of patients while also advancing medical knowledge and practice.
Therefore, it is clear that medical record retrieval is a process that should be as fast and as easy as possible for both the patient and medical staff. When medical records are not readily available, it can cause delays in treatment, confusion, and even more serious health problems.
You may also like: Protect Patient Data in Your Medical Clinic
Image source: Shutterstock.com