Click here to get this post in PDF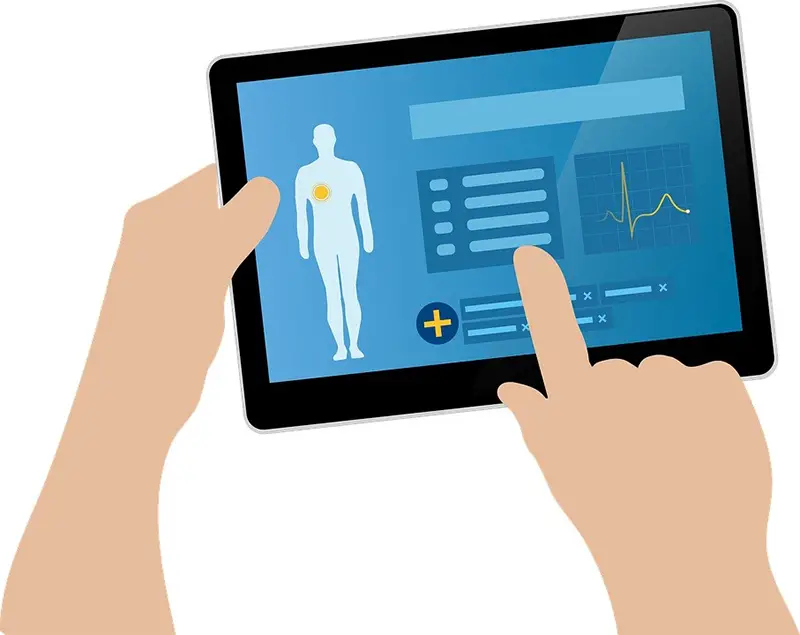 The importance of gathering and analyzing patient data is undeniable. Based on this information, doctors and researchers can identify patterns in how some diseases spread or how some patients heal faster than others. It can even help to develop new treatments.

As each patient's dossier consists of private information (about their health status, lab results, billing information, etc.), a data breach can have very negative consequences. According to Risk Based Security's Data Breach Report, 2020 was the worst year in history, with more than 40 billion leaked records. Three of the affected companies were large healthcare providers.

The risks of the internet are well known, but data breaches are usually the result of some human error. Owners/managers of medical clinics or private practices must do everything in their power to protect patient data. There are several ways for you to protect this information.

Use Antimalware Software
Healthcare providers have been moving away from paper forms over the past decade to adopt computers or mobile devices. With patient data going digital, it became something for cyberattacks. It may seem like a basic step, but having efficient antimalware software on your computers and devices is essential to avoid data destruction or leakage, system attacks, and password theft.

But just installing the software doesn't mean 100 percent protection. It is also necessary to change habits and adopt some practices to ensure system security. For example:
Use passwords with numbers, symbols, and uppercase letters. Change them every 60 to 90 days
Frequently scan all devices and settings
Carefully monitor the clinic's email accounts to prevent infections from malware in attachments or suspicious messages
Limit access to the most sensitive data only to certain people
Adopt encryption of the important data
Make sure virus and malware protection software is updated each year
Training for Team Members

All staff should receive proper training on computer security, including good practices in using the internet and how to collect and protect any patient information. Continually emphasize the great responsibility your employees have: dealing with this type of private information brings legal obligations, and these must be made clear. You should also conduct regular risk assessments to identify vulnerabilities or weak points.

Understand the Legal Ramifications

Healthcare providers are required to comply with the Health Insurance Portability and Accountability Act (HIPAA) and other laws. They were created to protect patients and require companies that collect and analyze health information to ensure the privacy of the data.

The 21st Century Cures Act accelerated the process of obtaining information digitally. Previously, patient data could only be shared for the explicit purpose of treatment. Accessing the information meant a lot of bureaucracy and wasted time. 
With the Cures Act, patients can access their medical data upon request. As of 2022, healthcare-related third parties will also be able to request patient data—such as clinical notes or lab reports. Make sure your staff is aware of all these regulations and their ramifications.

Safely Dispose of Old Equipment

You've probably had to discard a computer or mobile device from the clinic because it was too old or out of date, or suffered a serious crash. But it's not enough to simply throw them in the trash or waste facilities. The equipment used at work may still contain a lot of sensitive information, sometimes in hidden folders and directories, and then someone else can easily have access to them.

Follow these steps before getting rid of any device where you keep important data:
Make sure to back up all sensitive data before erasing the device's hard drive
Be careful to log off all your accounts (email, apps)
Disconnect your computer from all Bluetooth devices
Once you are sure you have transferred all the data, delete the hard drive from your computer
Keep important or sensitive information offline on an external storage device
 
Patient Data Also Requires Prevention

Most of the time, healthcare providers are concerned with taking care of their patient's health and preventing serious illnesses or complications. But don't forget all the information generated from a medical treatment: private data, information about diseases, symptoms, and treatments, and especially paying details.
Maintaining the health of your patients' data is just as important as dealing with their physical health. Be sure to periodically update your employees on the best practices to mitigate potential risks, in addition to investing in more modern processes and security software.
A data breach is not a major problem just for the patients who have their private data leaked. The reputation damage for your company can be destructive. It can also include penalties from regulatory agencies, so it is important to stay informed.
You may also like: Medical Document Translation Services