Click here to get this post in PDF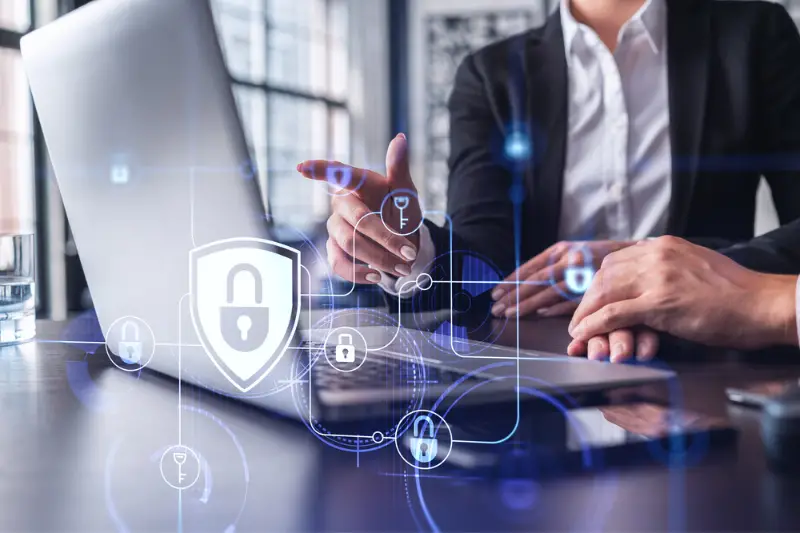 In terms of scale, volume and method, online attacks are only getting bigger and badder. Enterprises find themselves facing off against brand new attack vectors, with social media being the most daunting. Reports now show attackers exploiting the virality and trustworthy nature of social networks to launch inexpensive yet highly effective attacks on businesses and individuals alike. These range from the technical to the behavioural, from phishing and malware to malicious impersonations.
The open line of communication that social media offers enterprises can lead to limitless opportunities for product creation and aiding the customer experience. However, security threats on social media continue to grow. If your enterprise does not know about the severity of these threats, it may be worth learning about them. For many organisations, there are tangible risks to using social media – from harming the brand to exposing copyrighted information. 
Social media platforms have become integral to modern society, enabling individuals and businesses to connect, share information, and engage with a wide audience. However, these platforms also present significant security threats that can severely affect enterprises. Here are some key risks associated with social media usage:
Brand damage 
Social media provides a platform for individuals to voice their opinions and experiences, which can be beneficial and detrimental to businesses. Negative comments, customer complaints, or viral controversies can quickly spread across social networks, damaging a company's reputation and brand image. Such incidents can lead to a loss of trust, customer dissatisfaction, and, ultimately, a decline in revenue.
Information exposure
Social media encourages users to share personal and professional information, making it a potential goldmine for cybercriminals. Businesses often share sensitive information on these platforms, such as product updates, company news, or even confidential data. If this information falls into the wrong hands, it can be exploited for various malicious purposes, including corporate espionage, identity theft, or spear-phishing attacks.
Phishing and malware attacks
Social media platforms provide fertile ground for phishing attempts. Cybercriminals can create fake profiles, pages, or messages that mimic legitimate organisations, enticing users to click on malicious links or provide sensitive information. Moreover, social media users can inadvertently expose themselves to malware by clicking on suspicious links or downloading infected files shared on these platforms.
Account hijacking and impersonation 
Attackers often target social media accounts to gain unauthorised access or impersonate legitimate users or businesses. Hijacked accounts can be used for spreading malicious content, spamming followers, or conducting fraudulent activities, thereby damaging the reputation of the affected individuals or organisations. Moreover, impersonation can lead to social engineering attacks, where attackers manipulate users into divulging sensitive information or performing harmful actions.
Employee security risks
Employees' social media activities can pose significant risks to enterprises. They may unknowingly disclose sensitive company information, share confidential documents, or make inappropriate comments that can harm the organisation's reputation. Additionally, employees' personal social media accounts can be compromised, providing an entry point for attackers to target the company's network or gain access to internal systems.
Compliance and legal issues
Social media usage can bring legal and compliance challenges for businesses, particularly in industries with strict regulations, such as finance, healthcare, or legal sectors. Violations of data privacy laws, intellectual property infringement, or breaches of confidentiality agreements can result in legal consequences, hefty fines, and damage to a company's credibility.
To mitigate these social media security threats, organisations should implement robust security measures and best practices, including:
Educating employees about social media risks, responsible usage, and awareness of phishing and impersonation attempts.
Implementing strong password policies and enabling two-factor authentication to secure social media accounts.
Monitoring social media channels for brand mentions, customer feedback, and potential security incidents.
Establishing clear guidelines and policies for social media usage within the organisation.
Regularly updating software and using up-to-date antivirus and anti-malware solutions.
Employing social media monitoring and security tools to detect and prevent potential threats.
Conducting regular security audits to identify vulnerabilities and address them promptly.
Encouraging employees to exercise caution while sharing personal and professional information on social media platforms.
By adopting these proactive measures, businesses can minimise the risks associated with social media usage and protect their brand, reputation, and sensitive information from potential security breaches.
As security teams settle in for what will undoubtedly be a busy year, Supreme Systems has created an infographic on social media threats and attacks and how to stay safe online.
Also read: The Importance of Fast Internet in Providing Enhanced Security for Your Business